The house at 121 Forest Park Avenue in Springfield, around 1938-1939. Image courtesy of the Springfield Preservation Trust.
The house in 2017: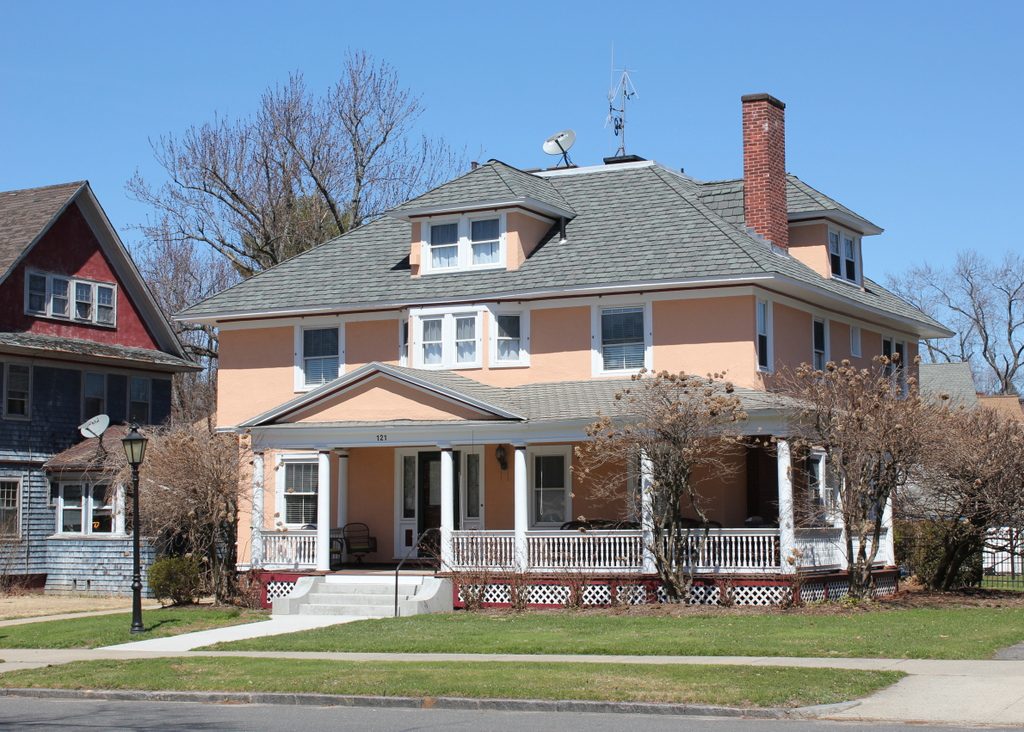 This Colonial Revival-style house was built in 1909 as the home of Dr. Ralph Carleton, an ophthalmologist who worked at Springfield Hospital. An 1894 graduate of Harvard Medical School, Dr. Carleton began practicing in Springfield in 1897, and two years later he married his wife, Julia Louise Van Schaack. They moved into this house when it was completed in 1909, and they were still living here some 30 years later, when the first photo was taken. They did not have any children, but by the 1940 census they were living here with Julia's twin sister, Leila.
Ralph Carleton died in 1940 at the age of 70, and Leila died two years later. Soon afterward, Julia sold the house, and very little has changed in its appearance since then. It is one of many well-preserved early 20th century homes in the neighborhood, and in 1982 it became part of the Forest Park Heights Historic District on the National Register of Historic Places.