The house at 78 Riverview Terrace in Springfield, around 1938-1939. Image courtesy of the Springfield Preservation Trust.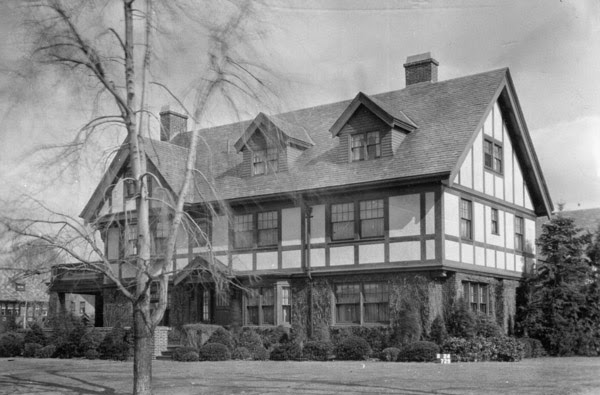 The house in 2017: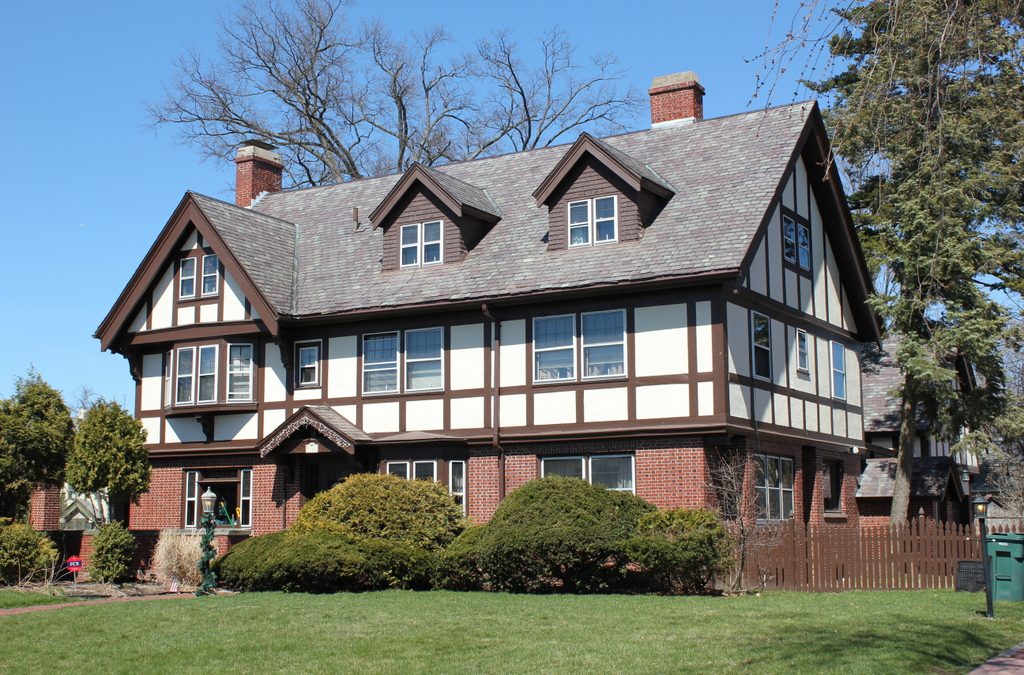 This elegant Tudor Revival house was built in 1912 for Willis H. Sanburn, a businessman who was originally from Illinois. He and is wife Maud moved to Springfield in 1894 when they were in their mid-20s, and Willis began working as a bookkeeper for the Strathmore Paper Company in West Springfield. He soon advanced in the company, becoming a superintendent, then assistant treasurer, and eventually treasurer in 1918. Along with Maud, he lived here with their son Justus, who graduated from MIT the same year that the family built this house. After graduation, he began working as a chemist for Strathmore, and in 1915 he married his wife, Marion.
By the 1920 census, Justus and Marion were living in their own house on Florentine Gardens. Willis died in 1924, but Maud was still living here when the first photo was taken in the late 1930s. She remained here until her death in the 1950s, and the house was subsequently sold. Nearly 80 years after the first photo was taken, though, very little has changed in the house's appearance, and it is now part of the Forest Park Heights Historic District on the National Register of Historic Places.