The house at 88 Maplewood Terrace in Springfield, around 1938-1939. Image courtesy of the Springfield Preservation Trust.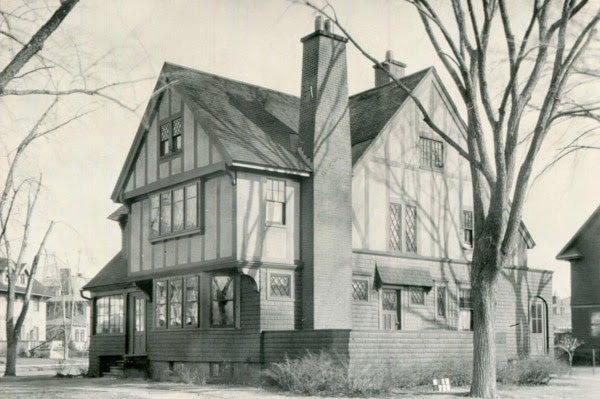 The house in 2017: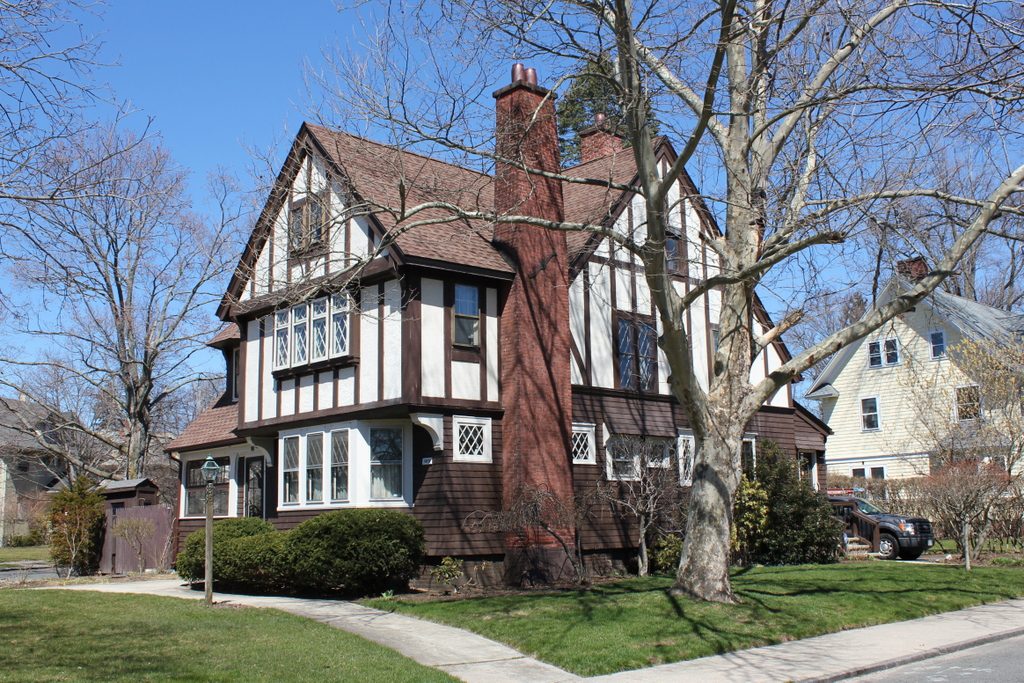 George Yerrall was born in England in 1860, but he immigrated to the United States with his parents in 1866. In 1882, he married Anna Wood, a Springfield native, and the couple had two children, George Jr. and William. They moved into this Tudor-style house after it was built in 1905, where they enjoyed a prominent location at the corner of Maplewood Terrace and Randolph Street. At the time, George worked as a banker and railroad executive, serving as clerk and treasurer of the Connecticut River Railroad.
George Yerrall, Jr. became a real estate broker, and he lived here with his parents until his marriage in 1915. His younger brother William became a lawyer, and continued living in this house into the 1930s. Anna died in 1938, right around the time that the first photo was taken, but George remained here until his own death in 1945, about 40 years after he first moved in. Since then, the house has remained well-preserved. It is an excellent example of early 20th century Tudor Revival architecture, and it is part of the Forest Park Heights Historic District on the National Register of Historic Places.