The house at 175 Forest Park Avenue in Springfield, around 1938-1939. Image courtesy of the Springfield Preservation Trust.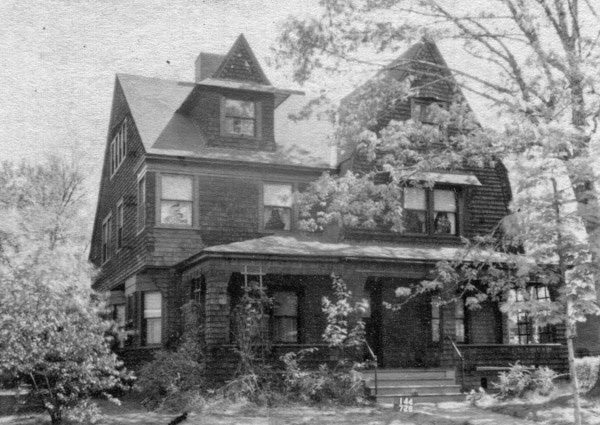 The house in 2017: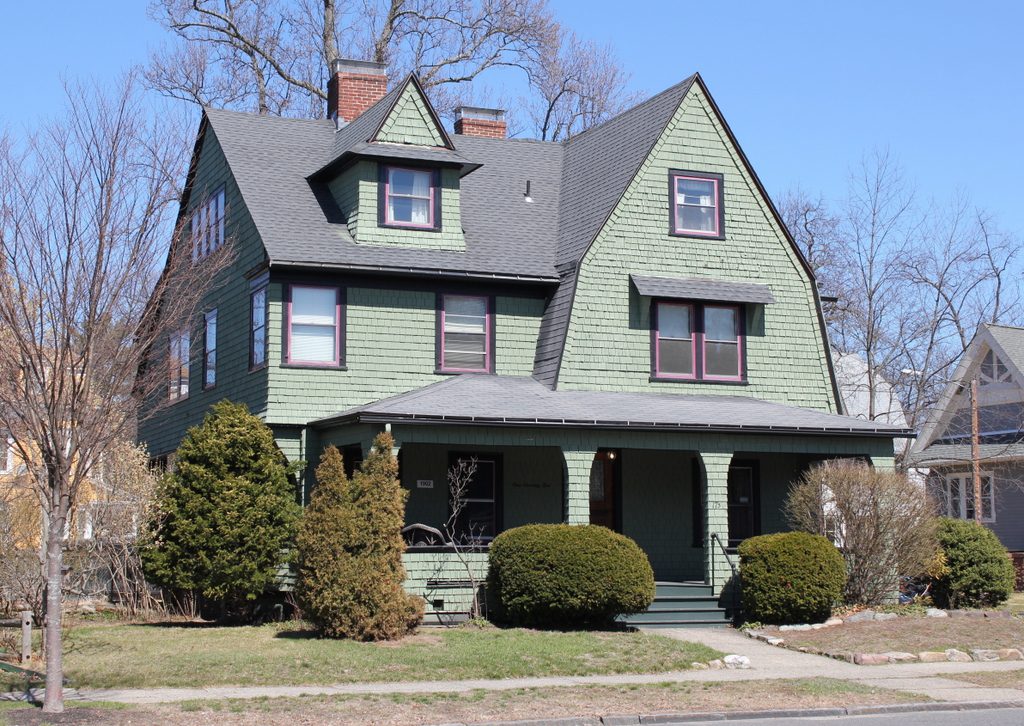 This house was built in 1902 as the home of Rufus and Clara Winsor and their daughter Harriet. Rufus was originally from Dorchester, where he was born in 1843, but he later entered the textile industry. He worked as paymaster for several different mills, including the Ludlow Mills, which were located just across the Chicopee River from Springfield's Indian Orchard neighborhood. He and his family lived in Ludlow until 1898, when they moved to Forest Park, and four years later they moved into this house.
Rufus and Clara had four children, although Harriet was the only one to survive to adulthood. Two of their children, Anna and Rufus, died a week apart in 1885 at the ages of eight and five, and their youngest child, Helen, died in 1891 at the age of four. Harriet never married, and she inherited the house after her parents died in 1918. She was still living here when the first photo was taken, and remained here for another decade or so, until her death in 1949 at the age of 74.
Like so many of the other houses in this neighborhood, the house has been well-preserved, and still retains its original turn-of-the-century Colonial Revival appearance. It is now part of the Forest Park Heights Historic District, which was added to the National Register of Historic Places in 1982.