The house at 83 Magnolia Terrace in Springfield, around 1938-1939. Image courtesy of the Springfield Preservation Trust.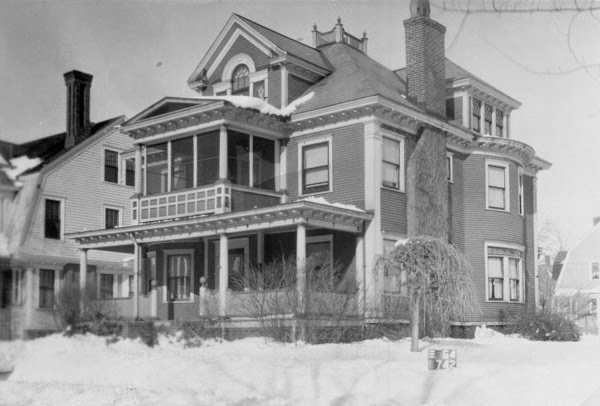 The house in 2017: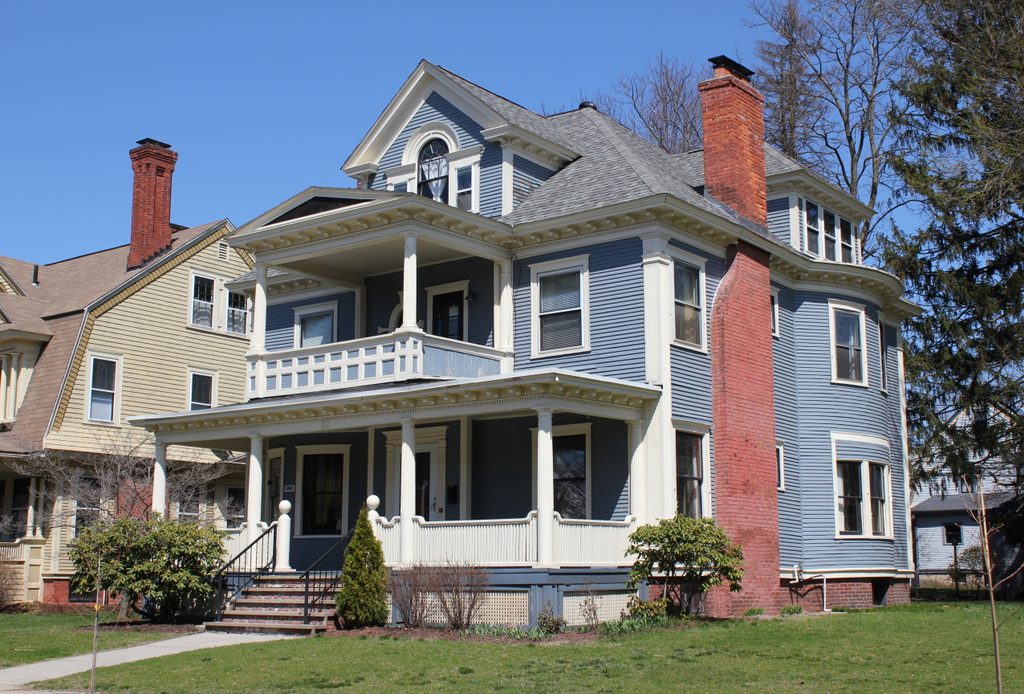 This house was among the many elegant Colonial Revival-style homes that were constructed in Springfield's Forest Park neighborhood at the turn of the 20th century. It was built in 1901, and its original owner was Henry D. Williams, a superintendent for the American Writing Paper Company. He and his wife Mary had three sons, Roy, Howard, and Fay. All three graduated from M.I.T. in the early 1910s, and both Howard and Fay went on to serve in World War I. Mary died in 1913 at the age of 49, from complications after surgery to remove a tumor. Henry remarried a few years later, and around the same time he sold this house and moved to Holyoke, where he died in 1919.
By the 1920 census, this house was owned by Robert  Studley, a contractor who was living here with his wife Amy and their three children. However, Robert died the following year, when he was in his early 40s, and by the next census Amy and the children were renting a house elsewhere in the Forest Park neighborhood. In the meantime, this house was sold to Harry A. Sawyer, an insurance agent who worked as the Springfield branch manager for the Automobile Insurance Company of Hartford. During the 1930 census, he was living here along with his wife Grace and their three children, but they sold the house three years later.
The next owners of the house were Albert and Ruth Shaw. Albert was also involved in the insurance industry, working as a financial secretary for Massachusetts Mutual. They were still living here when the first photo was taken, along with their two sons, Lewis and Richard, as well as a servant. Since then, the exterior of the house has hardly changed, and like the rest of the neighborhood it remains well-preserved. It is now part of the Forest Park Heights Historic District, which was added to the National Register of Historic Places in 1982.