The house at 101 Magnolia Terrace in Springfield, around 1938-1939. Image courtesy of the Springfield Preservation Trust.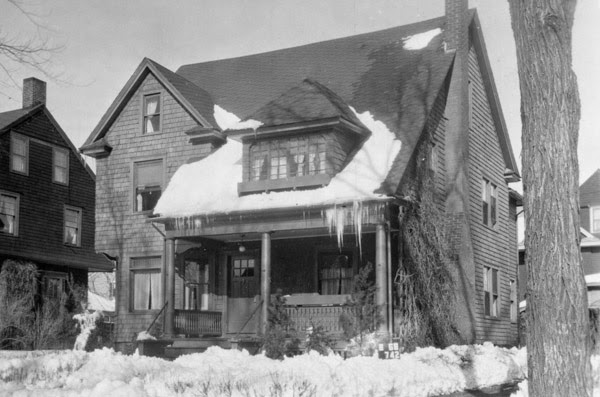 The house in 2017: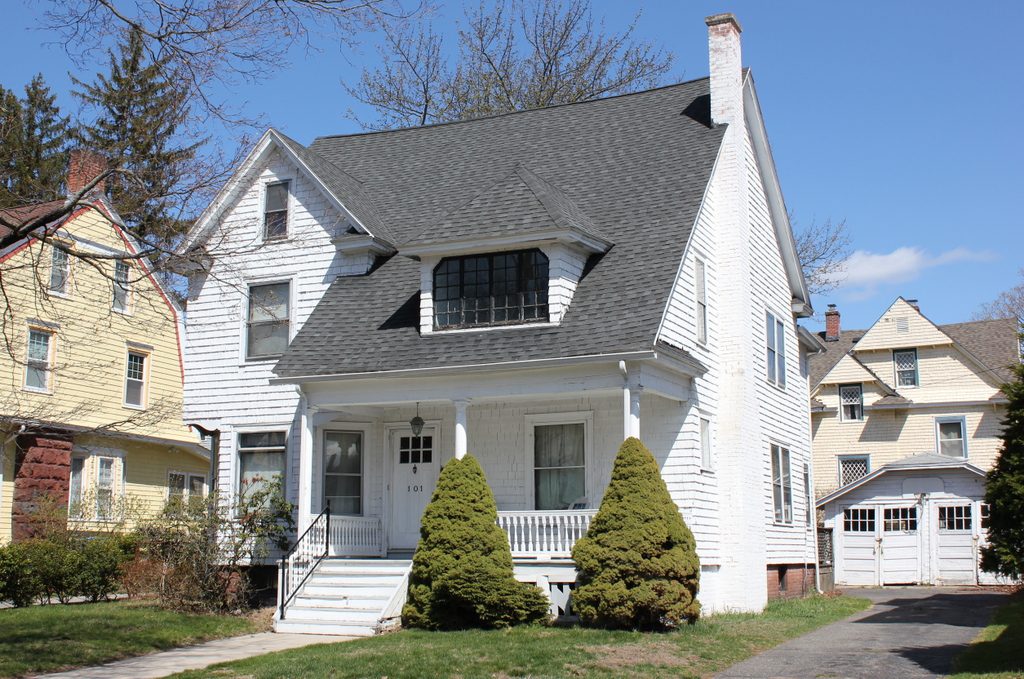 This house was built in 1909, and was originally the home of George H. Wight. He only lived here for a short time, though, because by the late 1910s the house had been sold to Fred I. Bemis, an insurance clerk for Massachusetts Mutual. He was the grandson of Stephen C. Bemis, the founder of the Springfield-based Bemis & Call Tool Company, and he and his wife Flora had one child, Anna. Fred and Flora were living here by themselves during the 1920 census, but by 1930 they had moved to nearby Spruceland Avenue, where they lived with Fred's cousin. However, this house remained in the family, because in 1930 Anna was living here with her husband, Preston T. Miller, and their two sons.
Anna and Preston lived here until the late 1930s, around the time that the first photo was taken. They moved to Canaan, New Hampshire, where they were living by the 1940 census, and they sold the house the following year. Nearly 80 years later, the house has hardly changed, and still stands as one of Forest Park's many historic upscale homes from the turn of the 20th century. Along with the other homes in the neighborhood, it is now a contributing property in the Forest Park Heights Historic District, which was added to the National Register of Historic Places in 1982.