The house at 1732 Main Street in South Windsor, around 1935-1942. Image courtesy of the Connecticut State Library.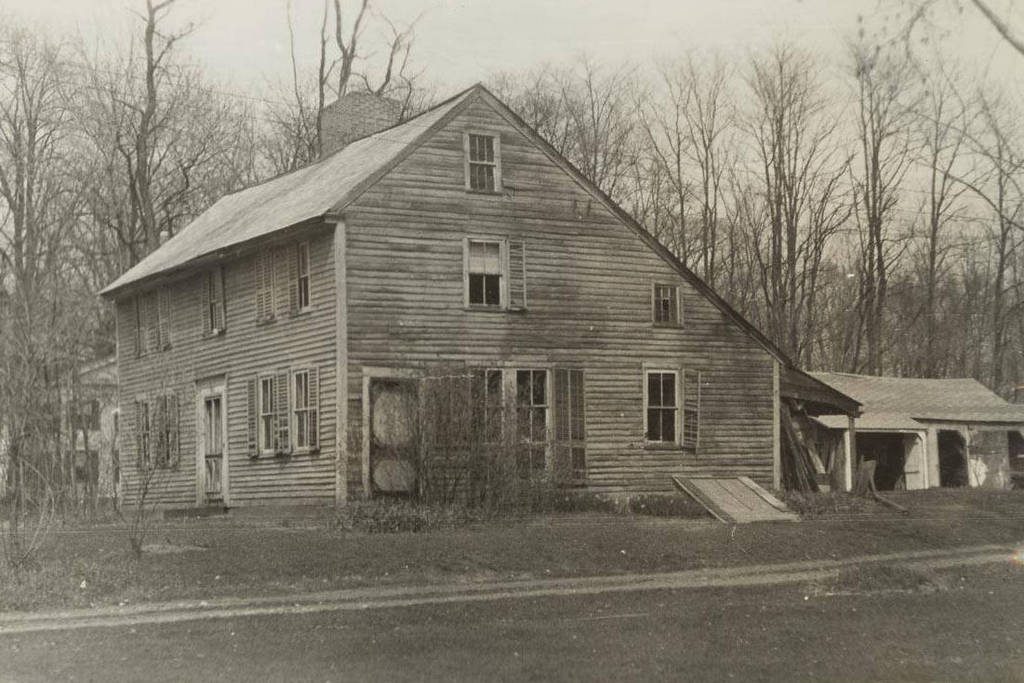 The house in 2017: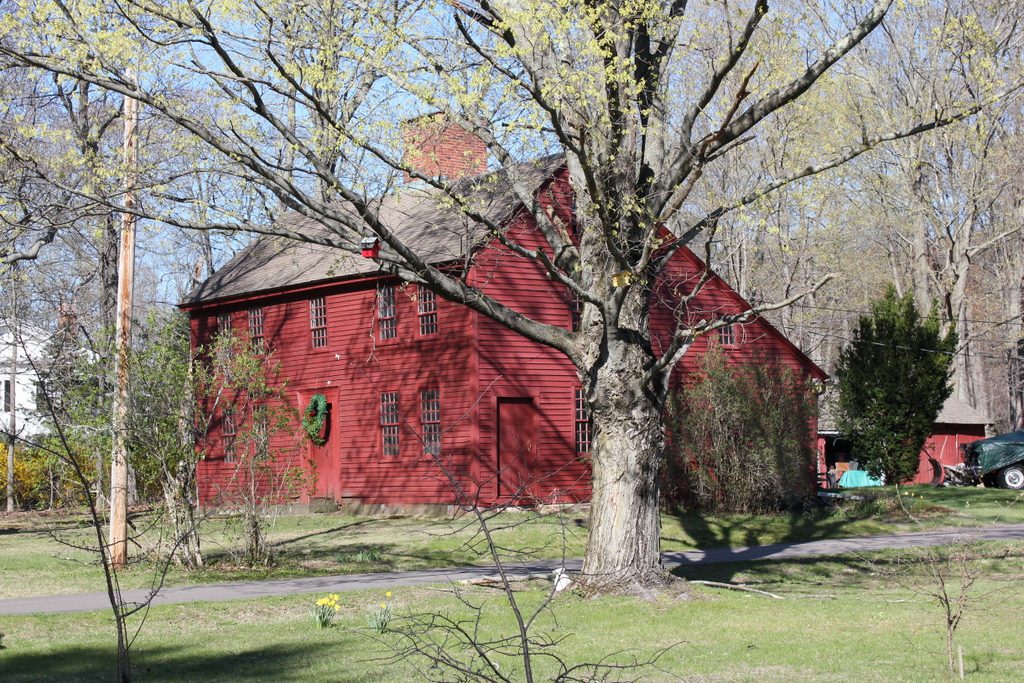 Like the neighboring Moses Wells House, this house dates back to the 1700s, although the exact date of construction seems unclear. Various sources indicate that it was built in 1700, 1740, 1750, and 1780, with perhaps the most authoritative of these sources, National Register of Historic Places inventory, dating it to 1700. This date is certainly plausible, as its saltbox-style design was common in New England in the late 17th and early 18th centuries, and if accurate it would make this house one of the oldest in South Windsor.
The original owner is identified as a Captain May, who was apparently involved in trade with the West Indies. Such merchants were not uncommon in 18th century East Windsor, which at the time included modern-day South Windsor. The town is about as far upstream as ocean-going ships can travel on the Connecticut River, and the trade helped to bring prosperity to the village of East Windsor Hill. The result was a number of fine 18th century homes along Main Street, many of which were far more elegant than this relatively modest saltbox home.
By the time the first photo was taken, the house was in somewhat rough condition. On the interior, much of the paneling was original to the house, but by the 1930s it was not well-maintained. The exterior of the house also showed its age, as seen with the deteriorating and missing shutters, as well as the suspiciously warped roof. However, the house has since been restored, and now stands as an excellent example of an 18th century saltbox home. Along with the other homes in the village, it is part of the East Windsor Hill Historic District, which was added to the National Register of Historic Places in 1986.