The house at 78 Westminster Street in Springfield, around 1938-1939. Image courtesy of the Springfield Preservation Trust.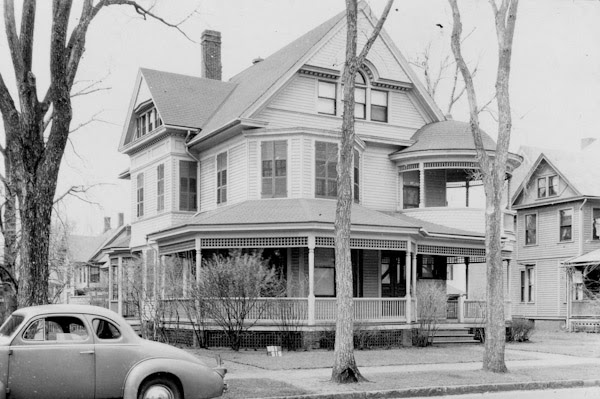 The house in 2017: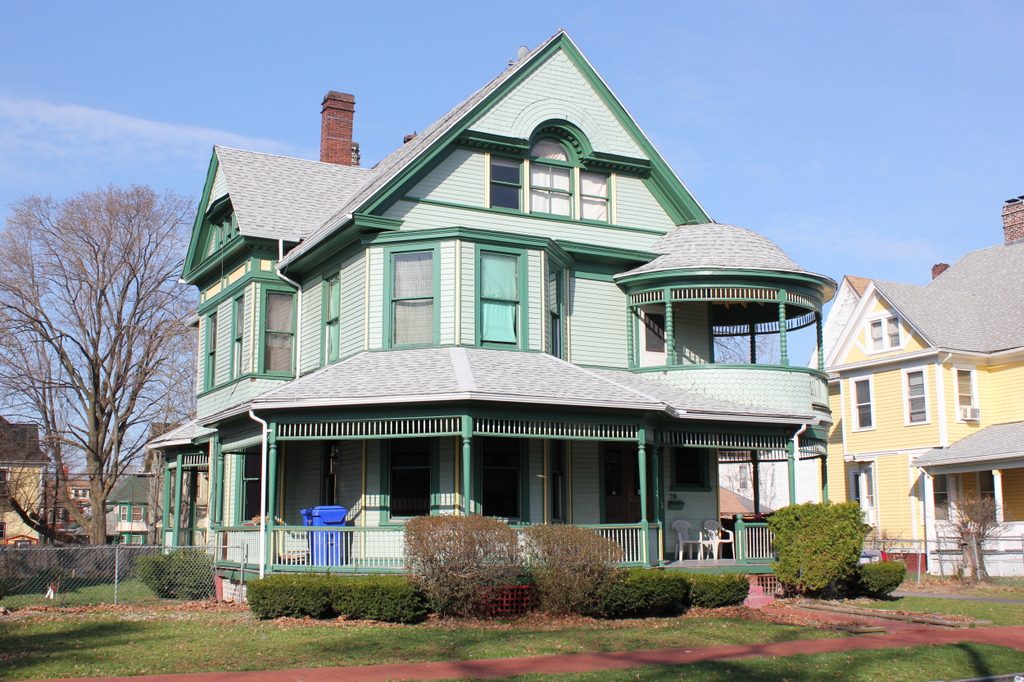 This house was built in 1892 for Charles B. Cooley, a dry goods merchant in the Springfield-based firm of Carter & Cooley. He and his wife Eliza lived here with their daughter Carrie, who was a kindergarten teacher at the Pynchon Primary School. She worked there until 1902, when she married Arthur A. Adams, a contractor who served as the city's superintendent of streets.
Both Charles and Eliza died a few years later, but Arthur and Carrie continued to live here for many years, where they raised their two daughters, Elizabeth and Eleanor. In 1918, Arthur was elected as mayor, and served for two years from 1919 to 1920. After his time as mayor, he resumed fork as a contractor, with the firm of Adams & Ruxton, and he and Carrie lived here until the mid-1930s.
Around 1936, the house was sold to Bertha I. Leary, a widow who was living alone in this large house when the first photo was taken. She died a few years later, in 1941, and the house subsequently went through several more owners. At some point, the second-floor porch was enclosed, and the house was later damaged in a fire. However, it has since been restored, and it now forms part of the McKnight Historic District on the National Register of Historic Places.