The house at 72 Westminster Street in Springfield, around 1938-1939. Image courtesy of the Springfield Preservation Trust.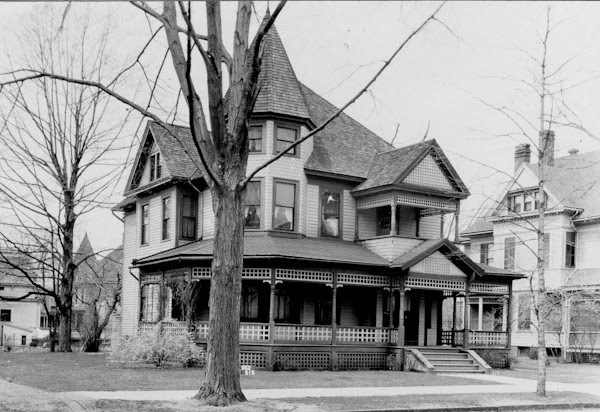 The house in 2017: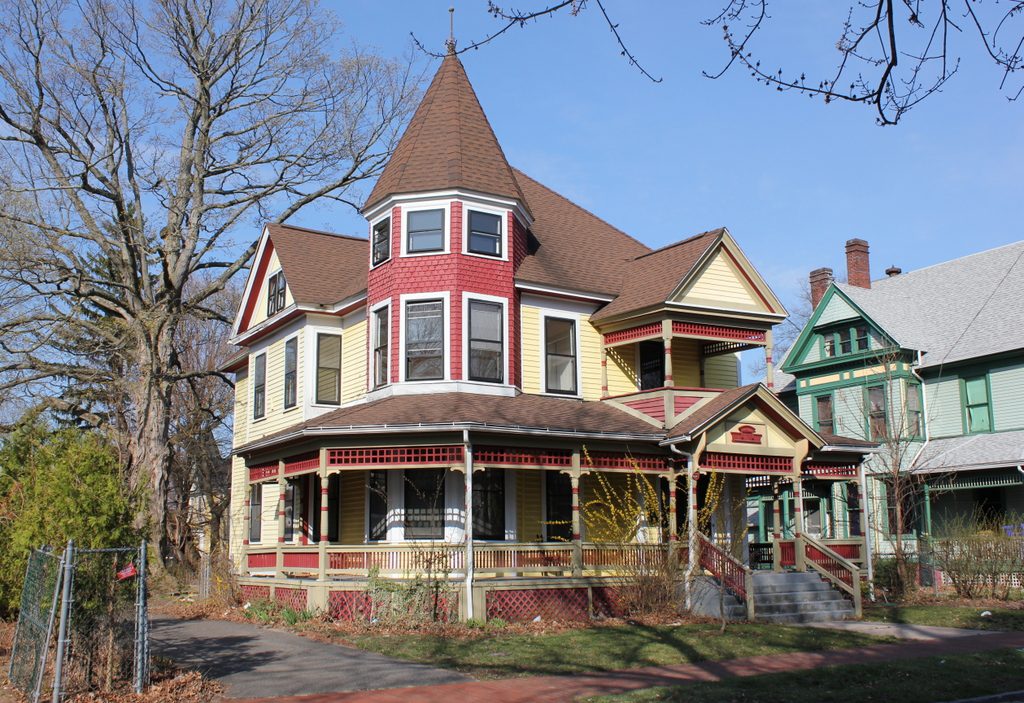 This house was built in 1891, and was originally owned by George F. Pollard, although he only lived here for a few years. In 1897, he sold the house to Robert W. Broadhurst, a local shoe merchant who lived here with his wife Louisa and their three children. Robert died in 1902, but Louisa continued to live here until at least 1918, although by 1920 she and two of her children were living in an apartment nearby on State Street.
The house was subsequently sold to Springfield's fire chief, William H. Daggett. He was a Springfield native, and his father had been a blacksmith who later worked at the Armory. As an adult, William also entered the firearm industry, working for both Smith & Wesson and the Armory. However, he left the Armory in 1894, and a year later he was appointed deputy chief of the fire department, a position hat he held until being appointed chief in 1908.
By the early 1920s, he and his wife Genevieve were living in this house along with their son Robert, who worked as an interior designer. They were still here when the first photo was taken in the late 1930s, but William died in 1940, and within a few years Genevieve and Robert had moved into an apartment at 90 Westminster, just a few buildings away from here.
In later years, the house fell into disrepair, but like many of the other historic homes in the neighborhood it has since been restored, complete with a multi-color paint scheme that highlights the Queen Anne-style details. Today, even the tree in the backyard is still standing in both photos, and the house is now part of the McKnight Historic District on the National Register of Historic Places.