The Holy Name School on Dickinson Street in Springfield, around 1938-1939. Image courtesy of the Springfield Preservation Trust.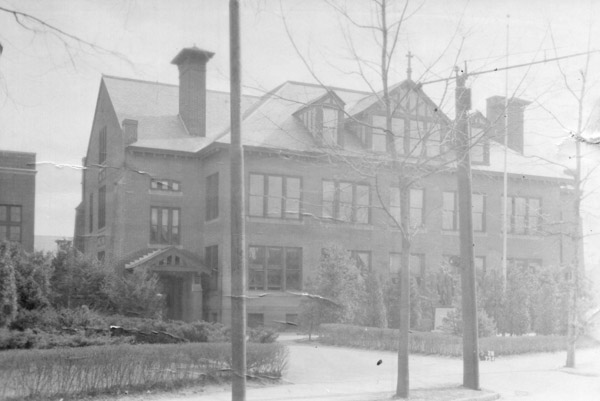 The school in 2017: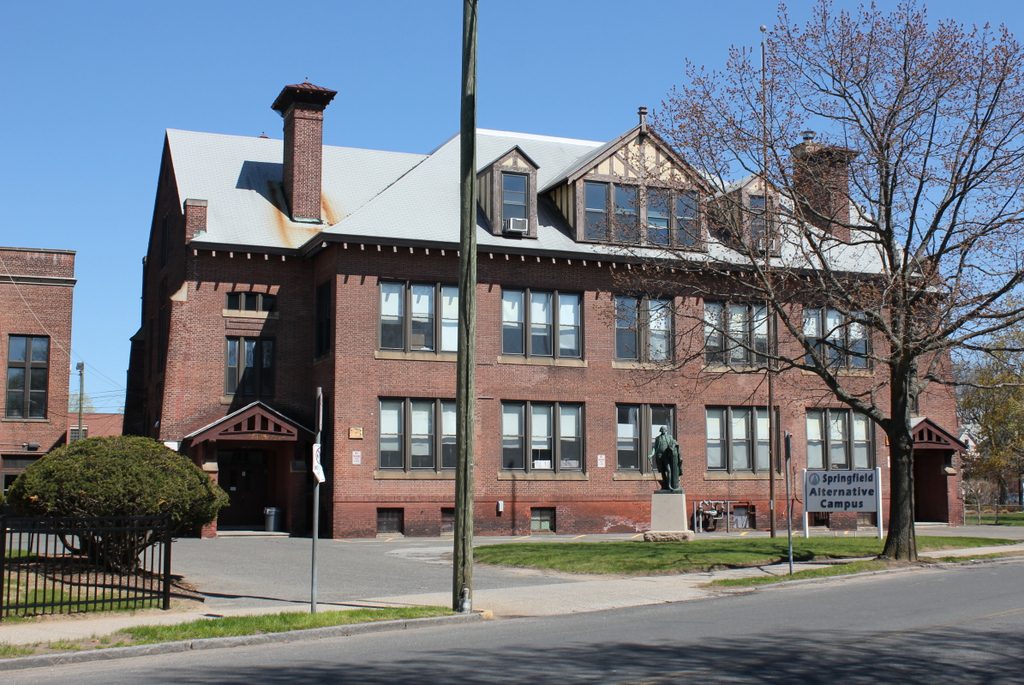 At the start of the 20th century, Springfield's Forest Park neighborhood was growing rapidly, and in 1909 the Diocese of Springfield established a new Catholic parish to serve the area's residents. That same year, construction began on this building, on Dickinson Street between Alderman Street and Grenada Terrace, just north of the "X." It was completed in 1910, and originally served as both a chapel and as the Holy Name School, which opened in the fall of 1910 with 200 students.
Over time, both the parish and the school grew, and by the time the first photo was taken a second school building had been built, on the far left side of the photo. Beyond it was the church itself, and just out of view to the left was the rectory. A little over a decade later, in 1951, a social center was built on Alderman Street, followed in the late 1960s by a new church at the corner of Grenada Terrace. Throughout this time, the Holy Name School educated many thousands of Springfield children, including former mayor Charles V. Ryan, who was probably attending the school around the time when the first photo was taken.
Nearly 80 years after the first photo was taken, the Holy Name Parish is still an active church, although the school has since been closed. In 2009, it and four other Catholic elementary schools were consolidated into one school, St. Michael's Academy in East Forest Park. The century-old Holy Name School did not remain vacant for long, though, because since the fall of 2009 the school buildings have been rented to the city of Springfield. From 2009 to 2013, the campus was the home of New Leadership Charter School, and it is now the home of the Liberty Prepatory Academy.