The Holy Name Parish rectory at the corner of Dickinson and Alderman Streets in Springfield, around 1938-1939. Image courtesy of the Springfield Preservation Trust.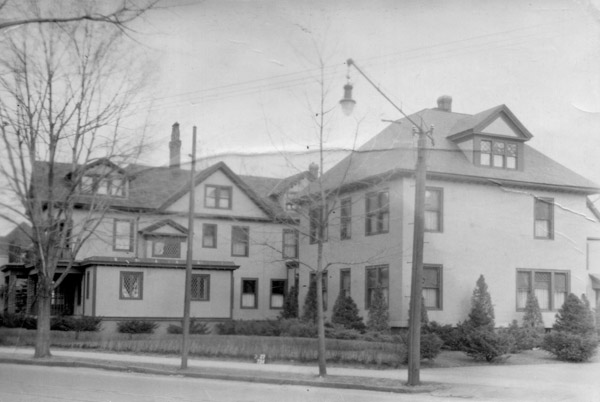 The scene in 2017: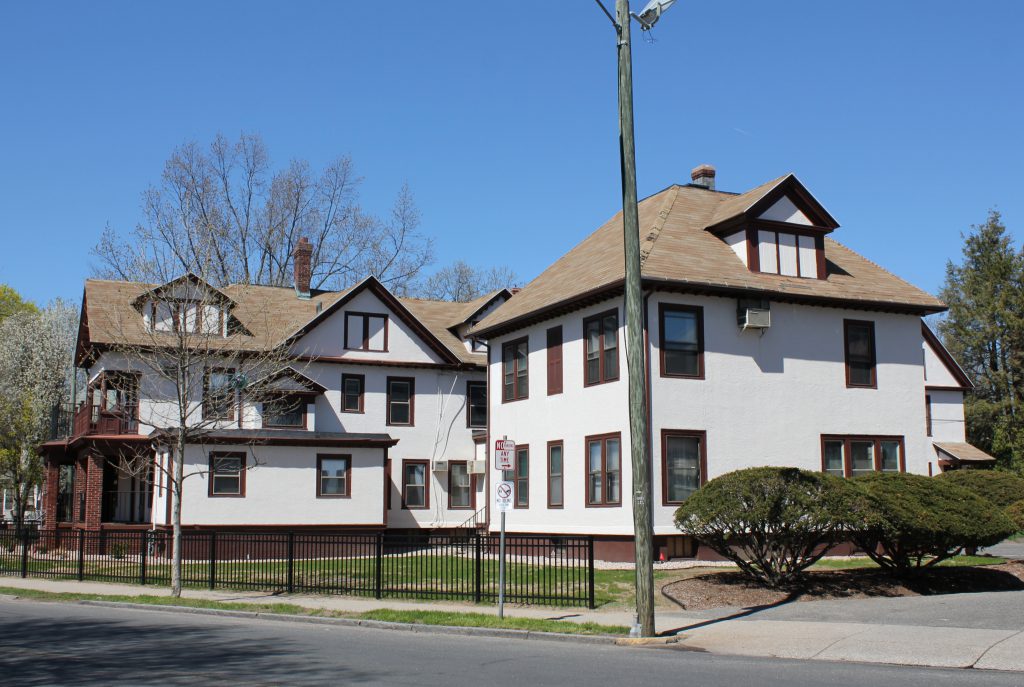 This building was originally built as three separate homes, with one on Dickinson Street, one on Alderman Street, and one in the middle at the corner of the two streets. The oldest of these was the Alderman property, which was built sometime in the 1890s, and the other two were built in the first decade of the 20th century. Although they were intended as private homes, the corner house was purchased in 1910 to serve as the rectory for the newly-established Holy Name Parish, which had just built a school and chapel on an adjacent lot.
The Forest Park neighborhood grew rapidly in the early 20th century, and so did the Holy Name Parish. Because of this, in 1920 it purchased the neighboring house on Alderman Street, connected the two buildings, and covered the exterior in stucco. Then, in 1934, the Dickinson Street house was purchased as well, and was integrated into the rest of the rectory. These two views show the property from the Dickinson Street side, with the original rectory on the left, the Dickinson house on the right, and the Alderman house partially visible beyond it on the far right.
Despite nearly 80 years in between these two photos, not much has changed in this scene. The school itself has since been closed, after having been consolidated with four other Catholic elementary schools, and the buildings are now rented to the city of Springfield. However, Holy Name is still an active Roman Catholic parish, and this building still serves as the rectory for the church, which is located on the other end of the block at Grenada Terrace.