The house at 225 Maple Street in Springfield, around 1938-1939. Image courtesy of the Springfield Preservation Trust.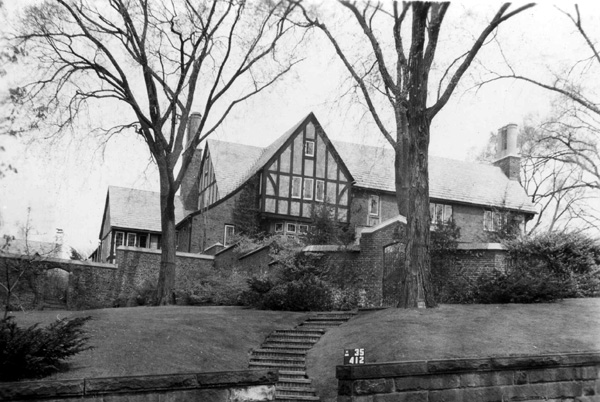 The house in 2017: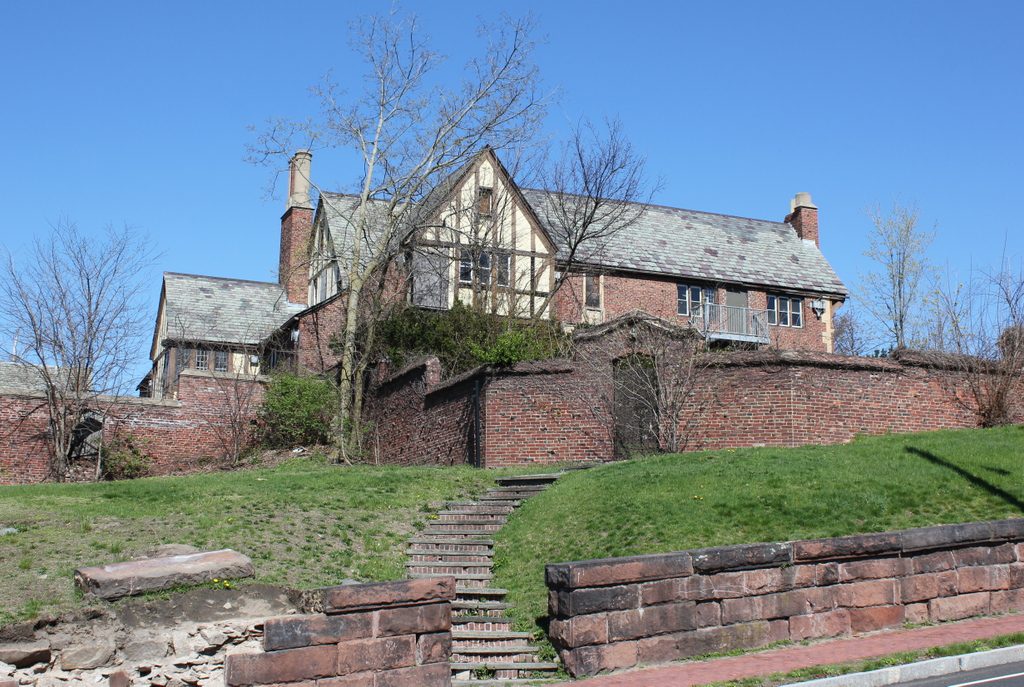 This Tudor Revival-style home was built in 1927 for Lewis E. Tifft, an investment banker who lived here with his wife Frances and their daughter Evelyn. A graduate of Williams College, Lewis had established the Tifft Brothers firm with his brother Charles in the early 20th century. He left the firm to serve in France during World War I, but after the war he returned to Springfield and continued working as a banker. During this time, he and Florence lived on Ridgewood Terrace, but they subsequently purchased this property near the top of the hill on Maple Street, and hired Boston-based architect John Barnard to design this house.
The Tiffts were still living here a decade later when the first photo was taken, and they would remain here for many years, until Frances's death in 1961 and Lewis's death in 1968. The property was then given to the adjacent MacDuffie School, a private school whose campus encompassed many historic mansions on the upper part of Maple Street. In 1974, the house became part of the Ames/Crescent Hill Historic District on the National Register of Historic Places, and it continued to be used by the MacDuffie School until 2011, when the school relocated to Granby. That same year, the school buildings were heavily damaged by the June 1 tornado, but the Tifft House has since been restored, and it is now part of Commonwealth Academy, which is located on the former MacDuffie campus.