The house at 6 Ames Hill Drive in Springfield, around 1938-1939. Image courtesy of the Springfield Preservation Trust.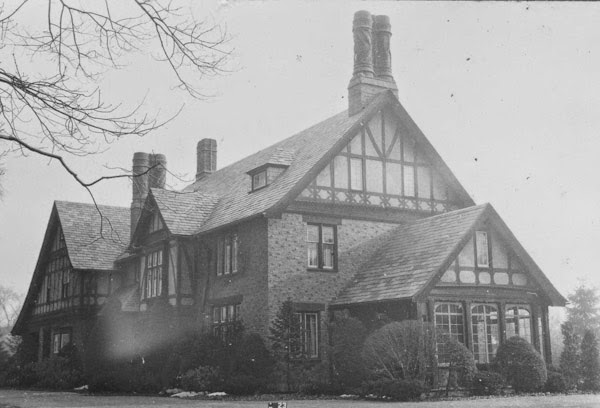 The house in 2017: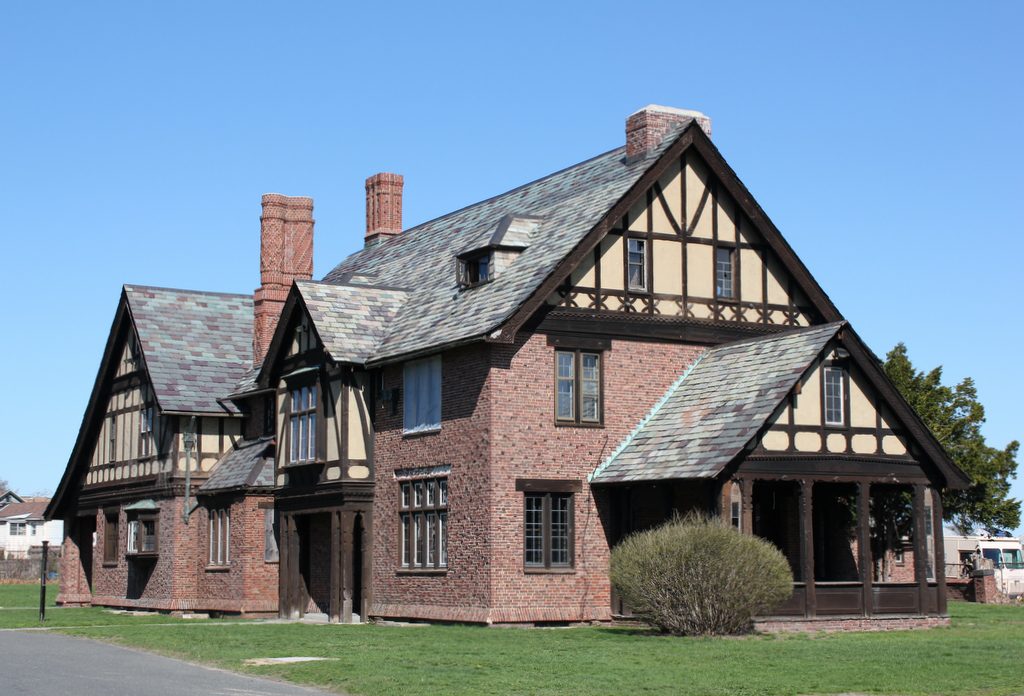 Ames Hill Drive is a short cul-de-sac street that was developed in the 1920s, at the top of the hill on Maple Street. It is located on the lot that had once belonged to David Ames Jr., and the street runs behind his former mansion, which still stands on Maple Street. There are only a few houses on Ames Hill Drive, but they were home to some of the city's wealthiest residents. This particular one was built in 1927 for George W. Kyburg, a businessman who was the treasurer of the Package Machine Company. Like many of the other mansions of early 20th century Springfield, it has a Tudor Revival style, and it was designed by Max Westhoff, who was one of the city's leading architects of the era.
During the 1930 census, George was living here with his wife Ellen and two servants, but he died just a year later, after living in this house for only about four years. By the following year, Ellen had sold the house to Harry H. Caswell, the general manager of W.F. Young, Inc. He served in this role from 1919 to 1956, during which time the company specialized in the horse linament Absorbine, as well as Absorbine Jr., which was made for human use. Caswell moved into this house with his wife Estelle and their daughter Patricia, although Estelle died only a few years later in 1934. He and Patricia were still living in the house when the first photo was taken, and he remained here until his death in 1964 at the age of 81.
Like many of the other mansions along this part of Maple Street, the house was eventually acquired by the MacDuffie School, as part of its campus. In 1974, it also became part of the Ames/Crescent Hill Historic District on the National Register of Historic Places, and it has survived as an excellent example of Tudor Revival architecture. However, the MacDuffie School moved out of Springfield after the 2010-2011 school year, and on June 1, 2011 the entire campus was heavily damaged by a tornado, including this house. The damage to this house has since been repaired, though, and today it is part of Commonwealth Academy, which now owns the former MacDuffie campus.