The house at 86 Bowdoin Street in Springfield, around 1938-1939. Image courtesy of the Springfield Preservation Trust.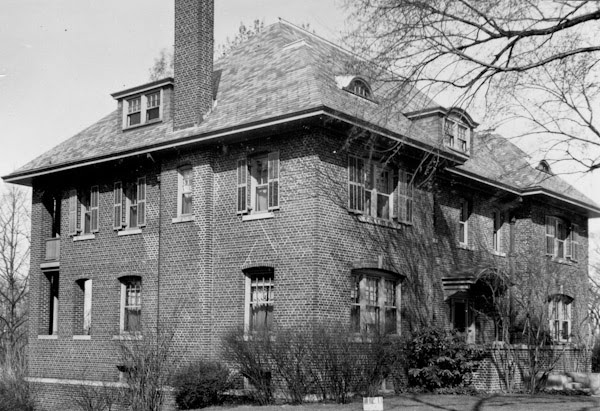 The house in 2017: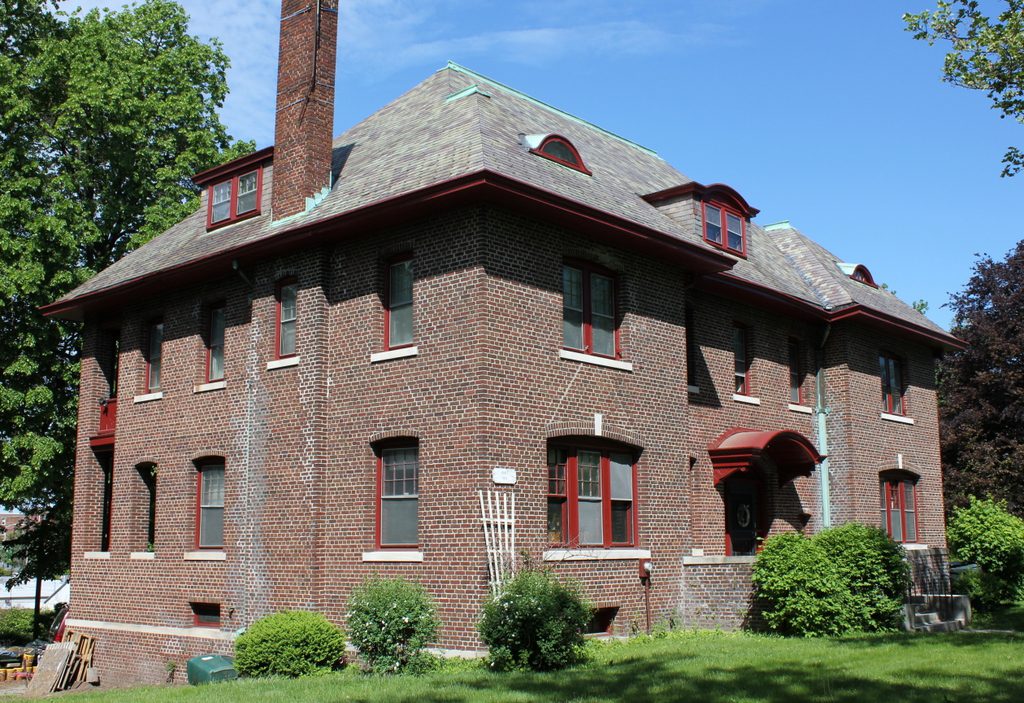 This house was built in 1911, at the very end of the development of the McKnight neighborhood. As such, its design is very different from most of the other homes in the area, with a symmetrical Colonial Revival-style design and brick exterior that contrasts with the eclectic wood-frame Queen Anne-style homes that dominate the neighborhood. It was originally built for Frederick H. Stebbins, a Harvard-educated lawyer who served on the city council and the school committee in the early 20th century. He lived here with his wife Martha and their son Frederick, who was born around the same time that they moved into this house.
The Stebbins family was still living here nearly 30 years later, when the first photo was taken in the late 1930s. Frederick died in 1939, but Martha and Frederick Jr. were still living here during the 1940 census. Like his father, the younger Frederick became a lawyer, and later moved to Longmeadow. However, Martha continued to live in this house for many years, and was later joined by her widowed sister, Bessie Lyford. Both women lived well into their 90s, and Bessie was still living even after Martha's death in 1964. She later moved into a nursing home, where she died in 1974 at the age of 99, and in the meantime Frederick sold the house in 1972, more than 60 years after his father had purchased it.
Nearly 80 years after the first photo was taken, and over a century after the house was built, very little has changed in this scene. In 1976, only a few years after Frederick sold the house, it became part of the McKnight Historic District on the National Register of Historic Places, and today the house still stands as a well-preserved example of Colonial Revival architecture in the McKnight neighborhood.