The building at the corner of Broadway and Oak Street in Newport, around 1903. Image courtesy of the Providence Public Library.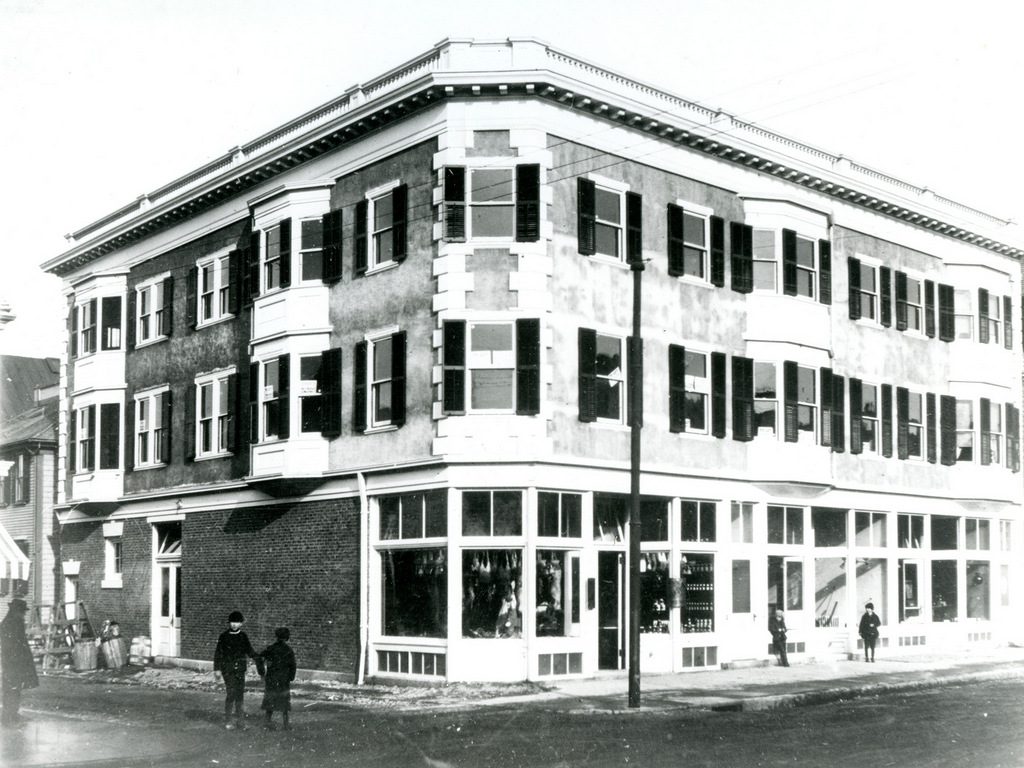 The scene in 2017: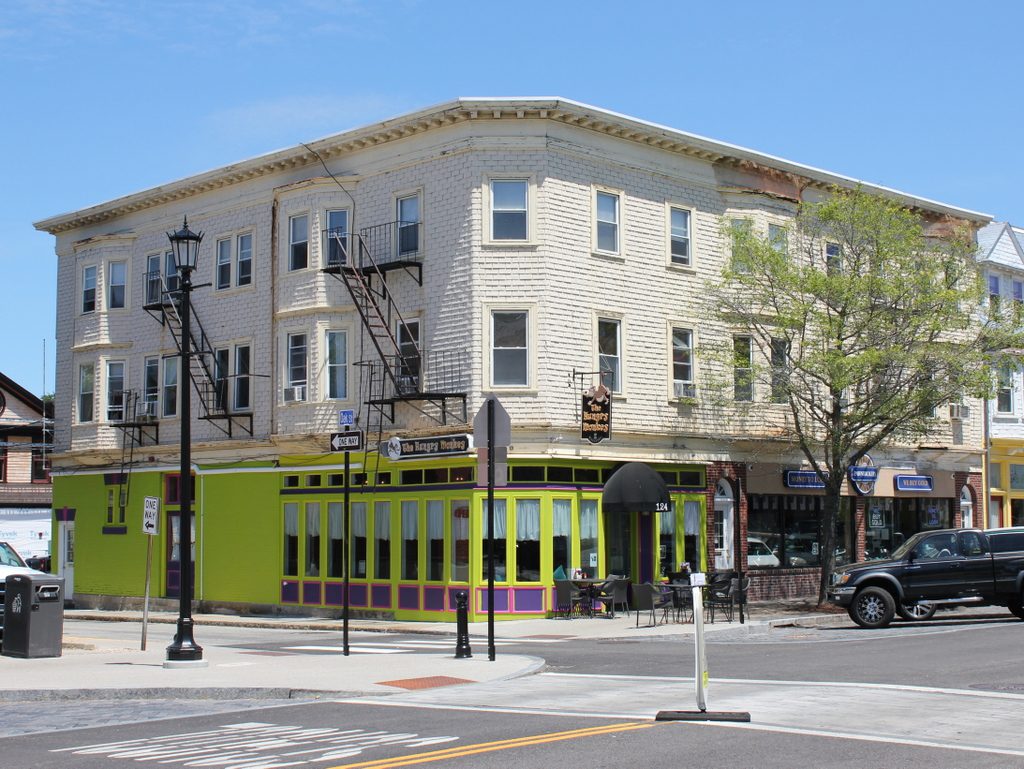 This commercial block was built around the turn of the 20th century, and was originally owned by Patrick Buckley, an Irish-born grocer whose store was located here in the building. The sign is not legible in the first photo, but the corner storefront has meat on display in the windows, along with what appears to be shelves with bottles. The store, which he operated with his sons David and John, was here until around the early 1910s, but by the middle of the decade the ground floor of the building was the home of the I.X.L. Company, a furniture store that, according to its advertisement in the city directory, had "Office and house furnishings of every description."
The building was owned by the Buckley family until 1928, and the I.X.L. Company was here until at least the early 1930s. However, they appear to have left soon after, because they are not listed in the 1935 city directory. By the early 1950s, there were at least three different stores on the ground floor, with the 1951 city directory listing Minkin Auto & Radio Store on the left side, Valeteria Cleansers in the middle, and Cote Pharmacy on the right side. Along with these commercial tenants, the two upper floors were rented out as apartments.
Around 115 years after the first photo was taken, the building is still standing, although the exterior has had some significant alterations over the years. As originally built, the Buckley Block had a Colonial Revival-style exterior, with decorative elements such as shutters on the windows, a balustrade on the roof, and quoins at the corners of the upper floors. However, at some point – probably in the early 1900s – these were removed and the exterior was covered in wood shingles. The storefronts have also been significantly altered, with only the one on the left bearing much resemblance to the original photo. Overall, though, the building has retained much of its early 20th century appearance, and it is now a contributing property in the Newport Historic District.