The corner of Main Street and Vernon Street (now Boland Way) in Springfield, around 1938-1939. Image courtesy of the Springfield Preservation Trust.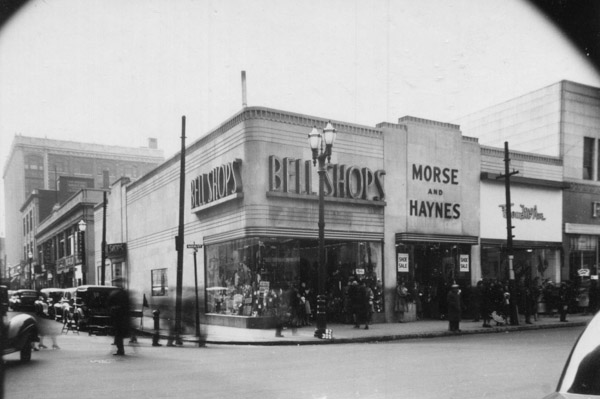 The scene in 2017: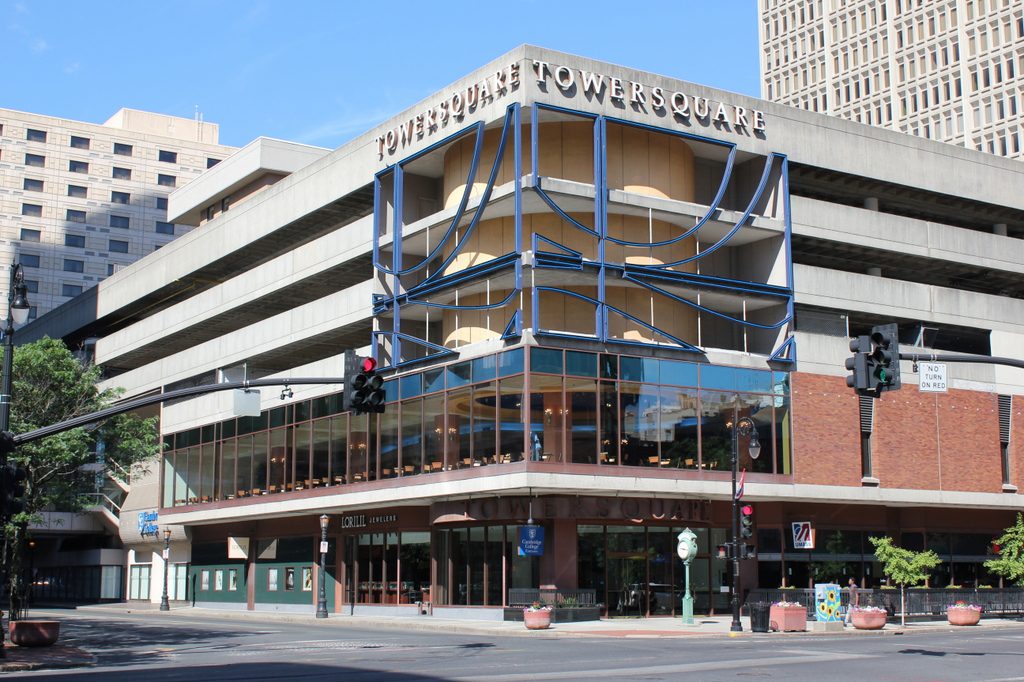 Located in the midst of Springfield's central business district, this scene has long the site of commercial buildings. The first photo shows a small Art Deco-style building that was probably built only a few years earlier. At the time, downtown Springfield was the retail center of western Massachusetts, and this scene shows a few of the many shops that lined Main Street in the late 1930s. The most prominent of this buildings's three tenants was Bell Shops, a women's clothing store that occupied the corner storefront. Just to the right was Morse and Haynes, a shoe store that had been in business here in Springfield since 1895 and, according to its advertisement in the 1939 city directory, sold shoes, hosiery, and rubber footwear, and also repaired shoes. The first photo also shows another shoe store, Thom McAn, which was located right next to Morse and Haynes on the right side of the building.
Both Bell Shops and Thom McAn were still located here into the mid-1960s, as indicated in city directories of the era. However, the building was demolished by the end of the decade to make way for Baystate West, a massive redevelopment project that encompassed the entire block between Main Street, Vernon Street, Bridge Street, and East Columbus Avenue. Completed in 1970, it included a two-story mall, a parking garage, a hotel, and a 29-story skyscraper that was, by far, the tallest building in Springfield at the time. Today, this scene has not significantly changed since 1970, although Baystate West has since been renamed Tower Square. The present-say view shows the main entrance to the mall, with the parking garage located directly above it. In the distance on the left is the hotel, formerly a Marriott, and on the right is a portion of the tower, which is now the second-tallest in the city after the completion of the adjacent Monarch Place in 1987.