The house at 68 Washington Road in Springfield, around 1938-1939. Image courtesy of the Springfield Preservation Trust.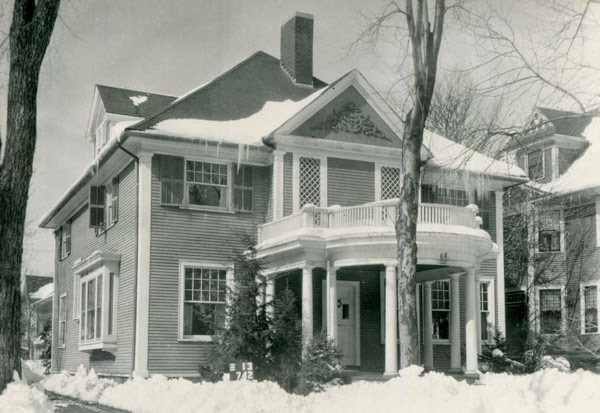 The house in 2023: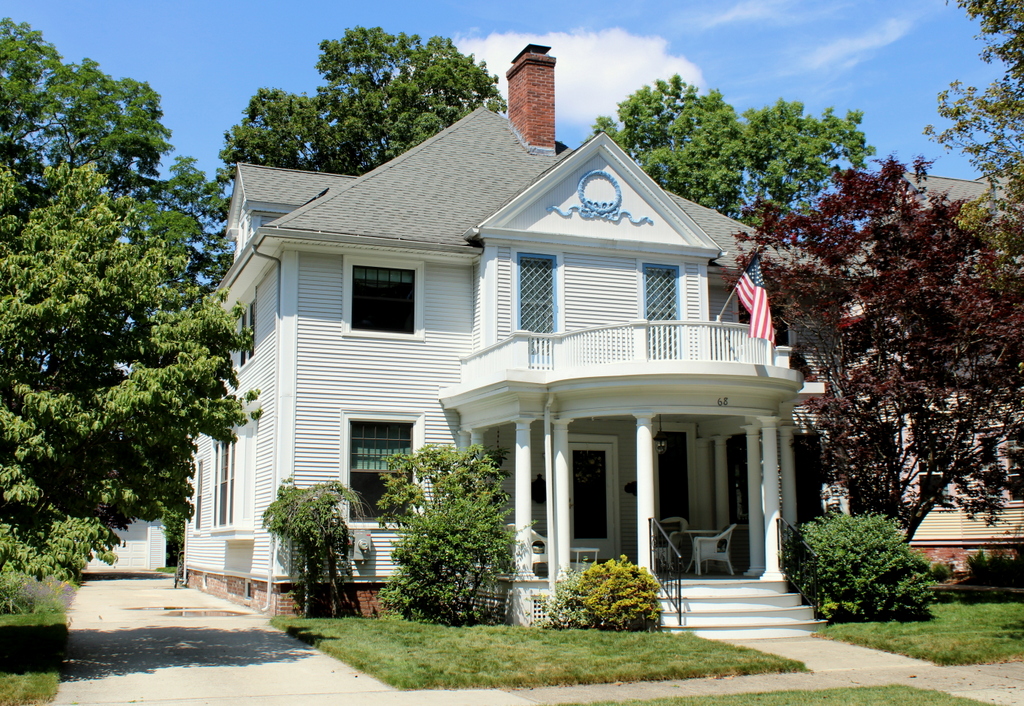 This house was built in 1910 as the home of Ernest D. Bugbee, the treasurer of the D. H. Brigham clothing company on Main Street. He was about 36 years old at the time, and had already lived in several different homes in the Forest Park neighborhood. Until about 1907 he lived in the house next door to the right, a 64 Washington Road. Then, from about 1908 to 1910 he lived at 116 Fort Pleasant Avenue, before returning to Washington Road and moving into this house around 1910. He was living here with his wife Maud and two servants during the 1910 census, but they did not remain here for very long, and by 1913 they were living in another newly-built house at 208 Longhill Street.
This house on Washington Road was subsequently purchased by Harry L. Hawes, a businessman who owned a sporting goods store on Main Street. He and his wife Mary were both in their 40s at the time, and they continued to live here for many years. Harry died in January 1939, probably right around the same time that the first photo was taken. During the 1940 census, Mary was living here alone except for a servant, and she remained here until her death a decade later in 1950.
Today, this elegant Colonial Revival-style home has hardly changed in more than 8- years since the first photo was taken. The second-floor shutters are gone, and there is a different design in the pediment above the front entrance, but overall the house has remained very well-preserved, and it is now part of the Forest Park Heights Historic District, which was added to the National Register of Historic Places in 1982.