The house at 44 Washington Road in Springfield, around 1938-1939. Image courtesy of the Springfield Preservation Trust.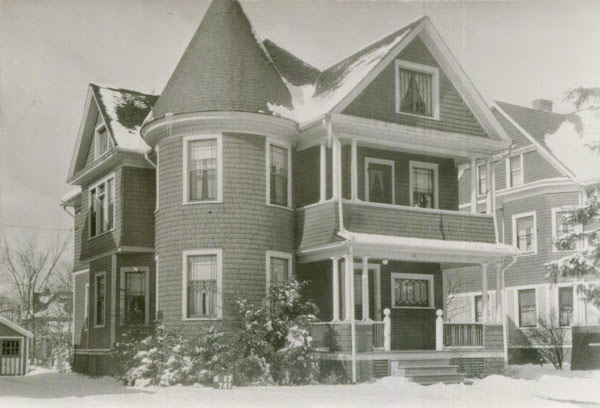 The house in 2017: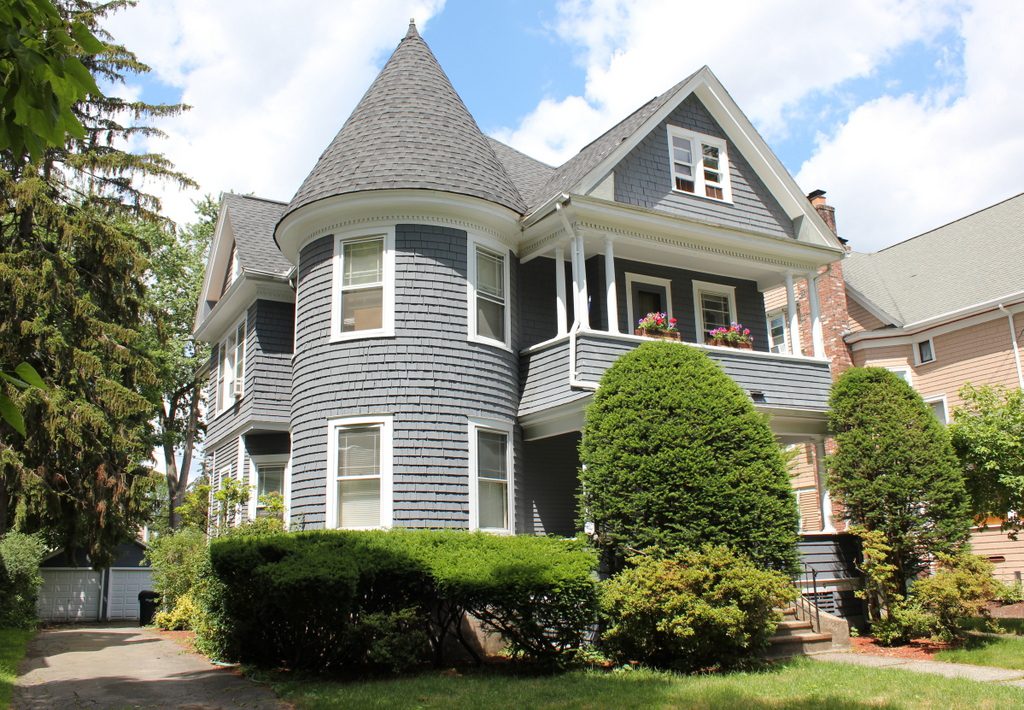 This house was built in 1901, and was originally the home of Jesse M. Marsh, the secretary and manager of the Commonwealth Securities Company. He lived here with his wife, who was, curiously enough, also named Jessie, and they lived here with their son Walter. During the 1910 census, they also lived here with Jessie's widowed sister, M. Louise Dorsey, and her 26-year-old daughter, Agnes. However, around 1913 the family moved to Birmingham, Alabama, and this house was subsequently sold.
The house was purchased in 1913 by Henry and Mary T. Beach. Mary died a few years later in 1918, but Henry was still living here during the 1920 census, along with his daughter Della, his son Philip, his sisters-in-law Anne Brosnan and Josephine Holian, and Josephine's two sons, John and Bernard. Henry died in 1928, followed by Anne two years later, and by the 1930 census only Josephine and Bernard were still living in this house. They were paying $50 per month to rent the property, and 21-year-old Bernard was working as a clerk in a broker's office at the time.
By the time the first photo was taken, the house was being rented by Edward S. Chase, an insurance agent for the Massachusetts Mutual Life Insurance Company. He and his wife Dora were both in their mid-50s at the time, and they lived here with their son Phillip, Edward's mother Emma, and a lodger. They remained here into the 1940s, and Emma died in 1943, but about a year later they left and moved into a house on Claremont Street in Springfield. Since then, the exterior appearance of the house has remained essentially unchanged, and it is now part of the Forest Park Heights Historic District on the National Register of Historic Places.