Looking north on Prospect Street from the corner of Elm Street, around 1894. Image from Northampton: The Meadow City (1894).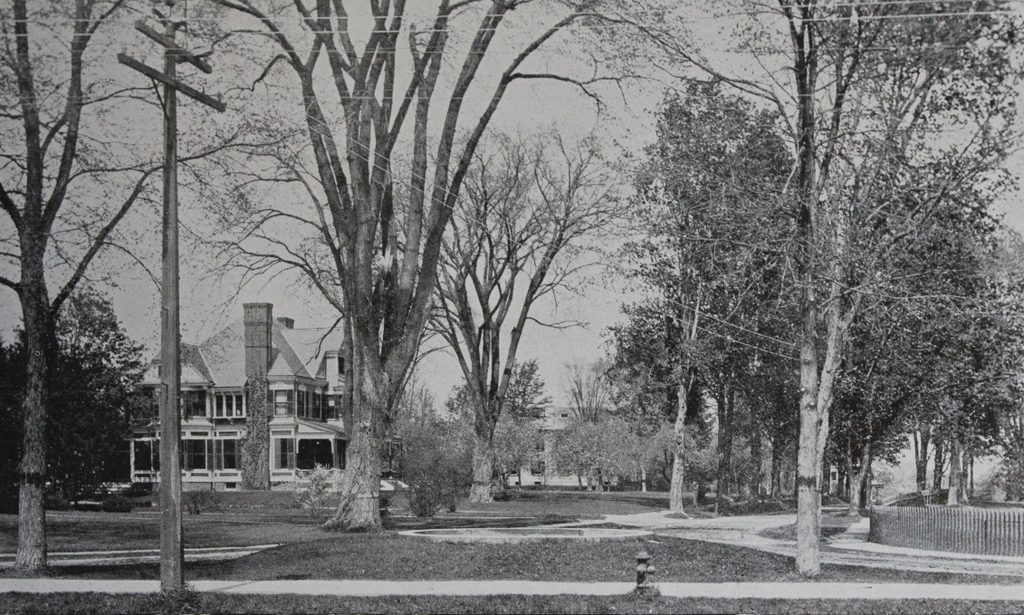 The scene in 2017: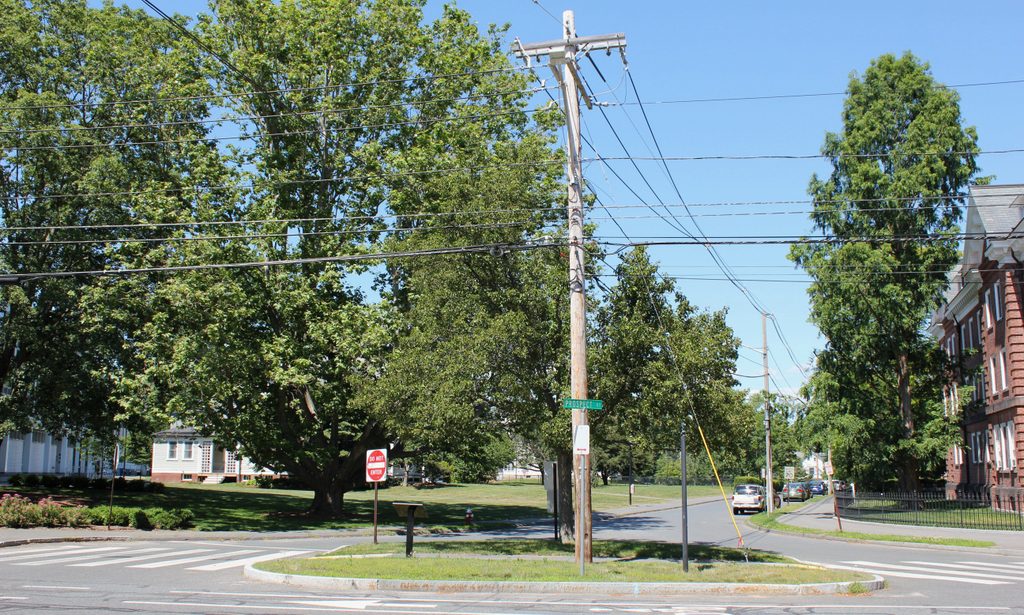 The first photo shows Prospect Street as it appeared around 1894, with a small traffic island in the foreground and several houses in the distance on the left side of the street. At the time, the traffic island was significantly larger than it is now, and included a raised area with a fountain in the center. On the left side of the photo, the most visible building in the first photo is the Queen Anne-style house at 10 Prospect Street, which was built in 1882. It was the home of Alexander McCallum, a Canadian-born businessman who operated a dry goods store here in Northampton before entering the silk hosiery business. By the time the first photo was taken, he was the president of the McCallum Hosiery Company, which was reportedly the largest such company in the world.
Alexander McCallum remained president of the company until his death in 1919, and his widow Catherine continued to live here in this house until her death a decade later. The property was then acquired by Smith College and had several different uses over the years, including a students' club and a faculty club, before finally becoming faculty offices. In the meantime, the college continued to expand, and today this entire section of Prospect Street, as far as Trumbull Road in the distance, is now part of the campus. On the far right in the present-day scene is the Northrop House, a residence hall that was completed in 1911, and on the opposite side of the photo, just west of the McCallum House, is Cutter House, which was built in 1957 as another residence hall.