The Luther Bodman House, at the corner of Elm Street and Round Hill Road in Northampton, around 1894. Image from Northampton: The Meadow City (1894).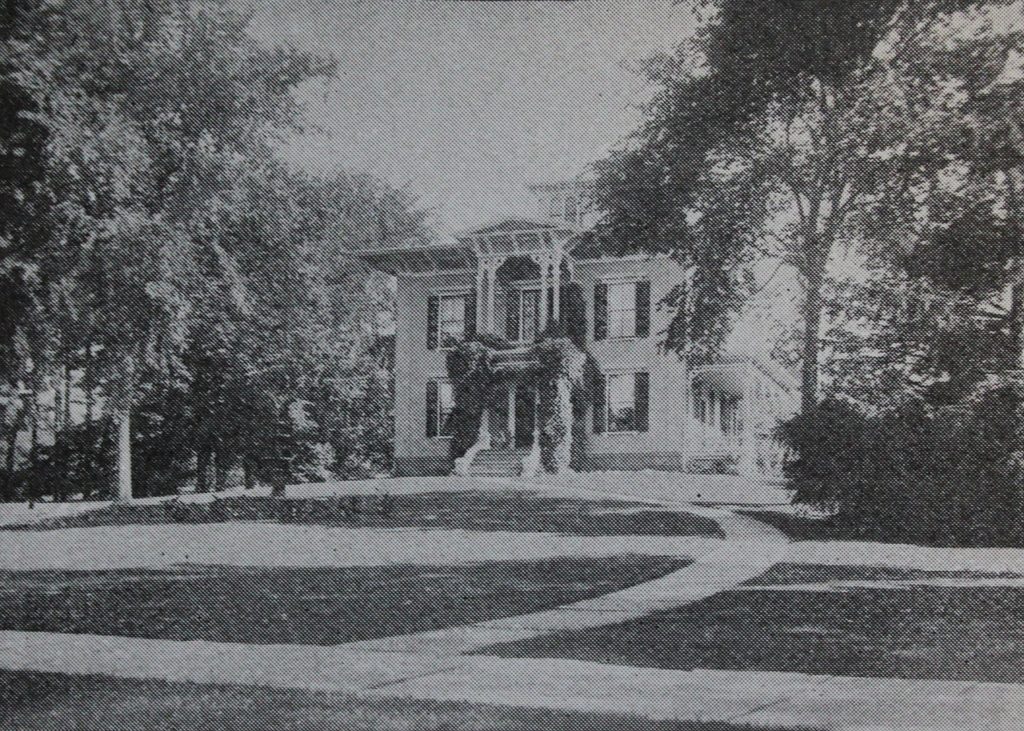 The scene in 2017: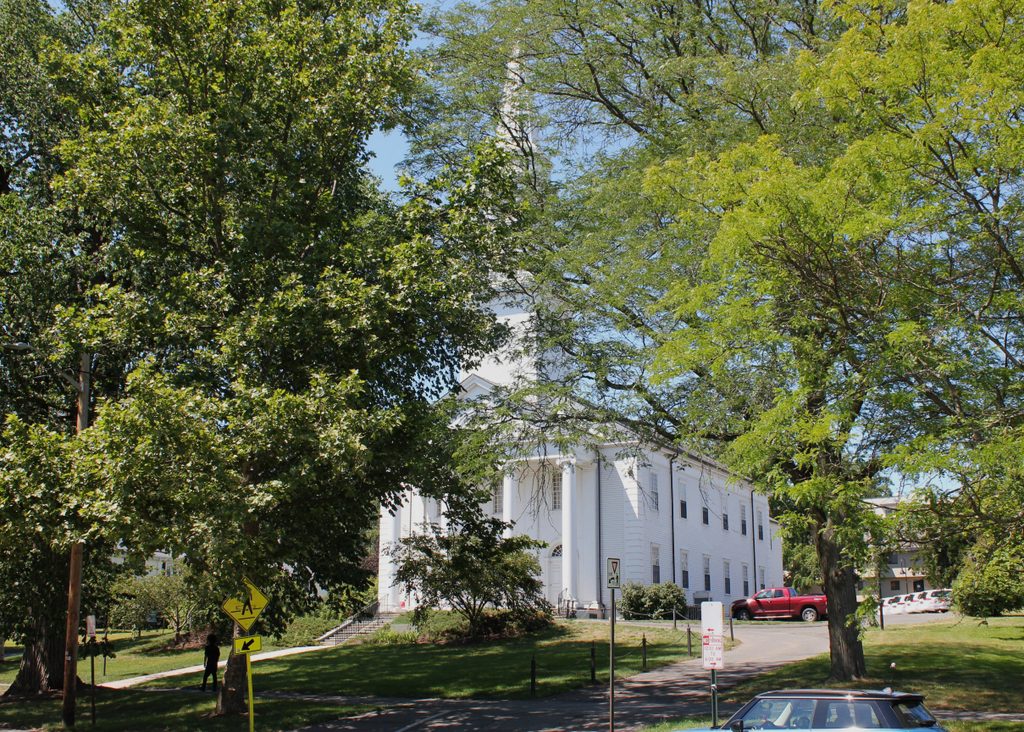 This elegant Italianate-style mansion was built around the 1860s, and was designed by prolific Northampton architect William Fenno Pratt. It was the home of Luther Bodman, a banker who served as president of the Hampshire County National Bank and the Hampshire County Savings Bank, and during the 1870 census he was living here with his wife Philena and two of their children, Ellen and Clara. At the time, his real estate was valued at $15,000, plus a personal estate of $100,000, giving him a total net worth equivalent to over $2.2 million today.
Luther Bodman lived here until his death in 1887, and Philena died in 1894, around the same time that the first photo was taken. However, their daughter Clara remained here until around 1949, shortly before her death in 1951 at the age of 92. The property was subsequently acquired by Smith College, and in 1954 the house was demolished in order to make way for a new college chapel. The Colonial Revival-style building was completed the following year, and was a gift of Helen Hills Hills, a 1908 Smith graduate. Named the Helen Hills Hills Chapel in her honor, it remains here today, and continues to be used by Smith College as a chapel.