The house at 1399 Northampton Street, opposite Fairfield Avenue in Holyoke, around 1891. Image from Holyoke Illustrated (1892).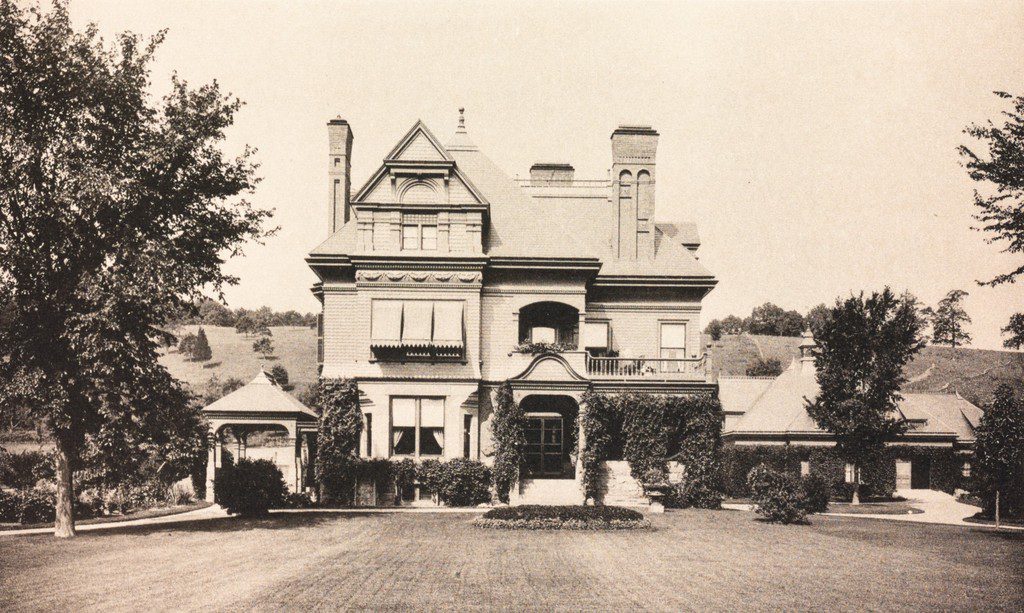 The scene in 2017: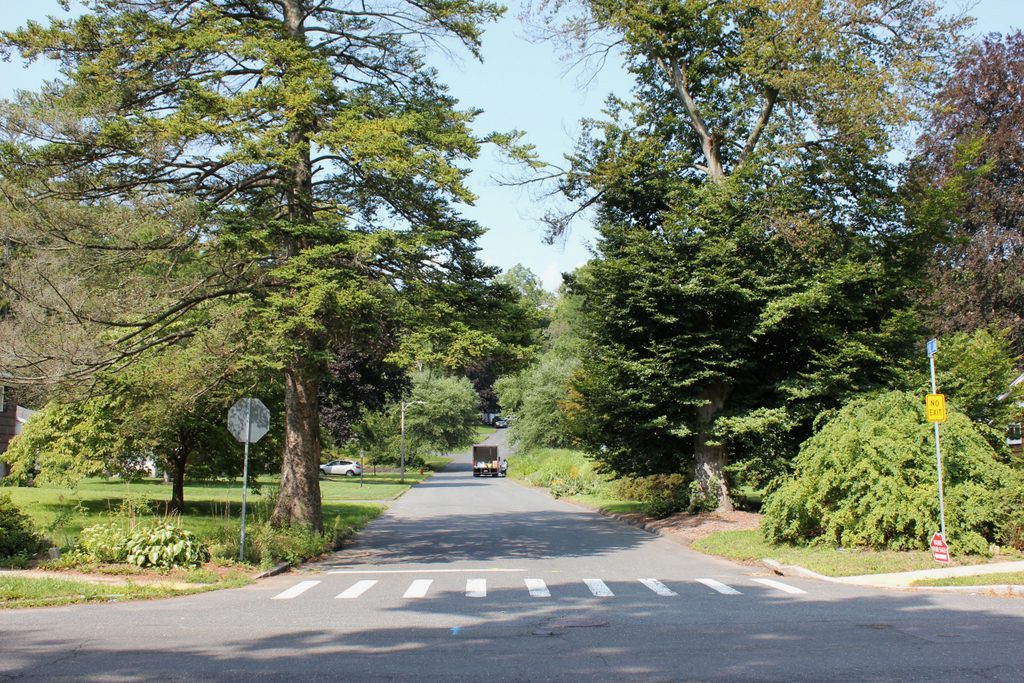 As discussed in more detail in the previous post, this house was built around 1884 for wire manufacturer George W. Prentiss and his wife Jane. They both lived here for the rest of their lives, and after George's death in 1915 the property was inherited by their son William, who lived here until his death in 1954 at the age of 100. The first photo was taken around 1891, and shows the front elevation of the house, with its asymmetrical Queen Anne-style design. On the left side of the house is the driveway and porte-cochere, and to the right is a carriage house. In the foreground, the property features a large, landscaped front lawn, and in the distance a low hill rises beyond the house to the west.
Today, nothing in the present-day scene is recognizable from the 1891 view. Shortly after William Prentiss's death, the property was sold to a contractor and subdivided. The old house was demolished around 1955, and Carol Lane was built through the property. Ten new houses were constructed here, but the carriage house was preserved and was converted into a house. Although not visible from this angle, it is still standing on the right side of the street as the only surviving remnant. Also hidden from view is Interstate 91, which now runs along the hill in the distance of this scene, cutting through part of what had once been Prentiss's backyard.