The townhouses at 252-256 Maple Street, near the corner of Suffolk Street in Holyoke, around 1910-1915. Image from Illustrated & Descriptive Holyoke Massachusetts.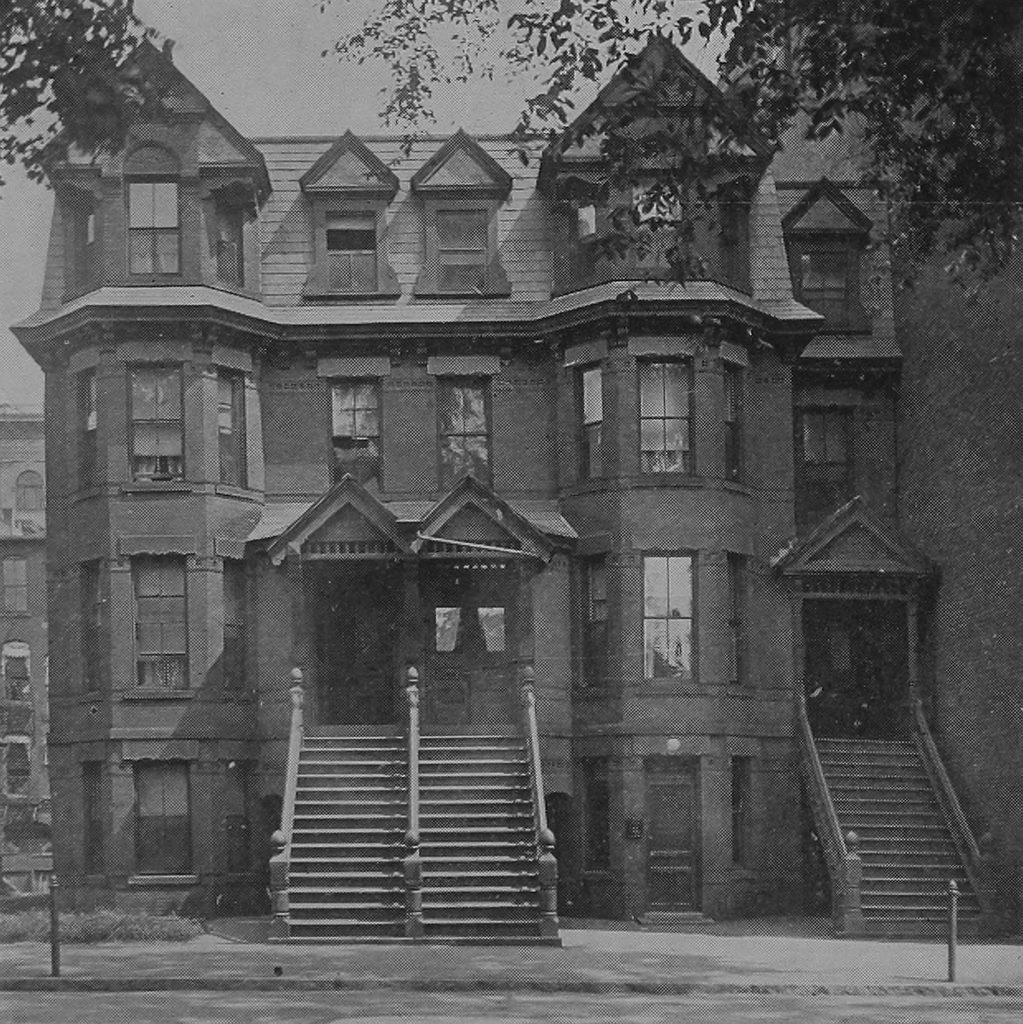 The scene in 2017: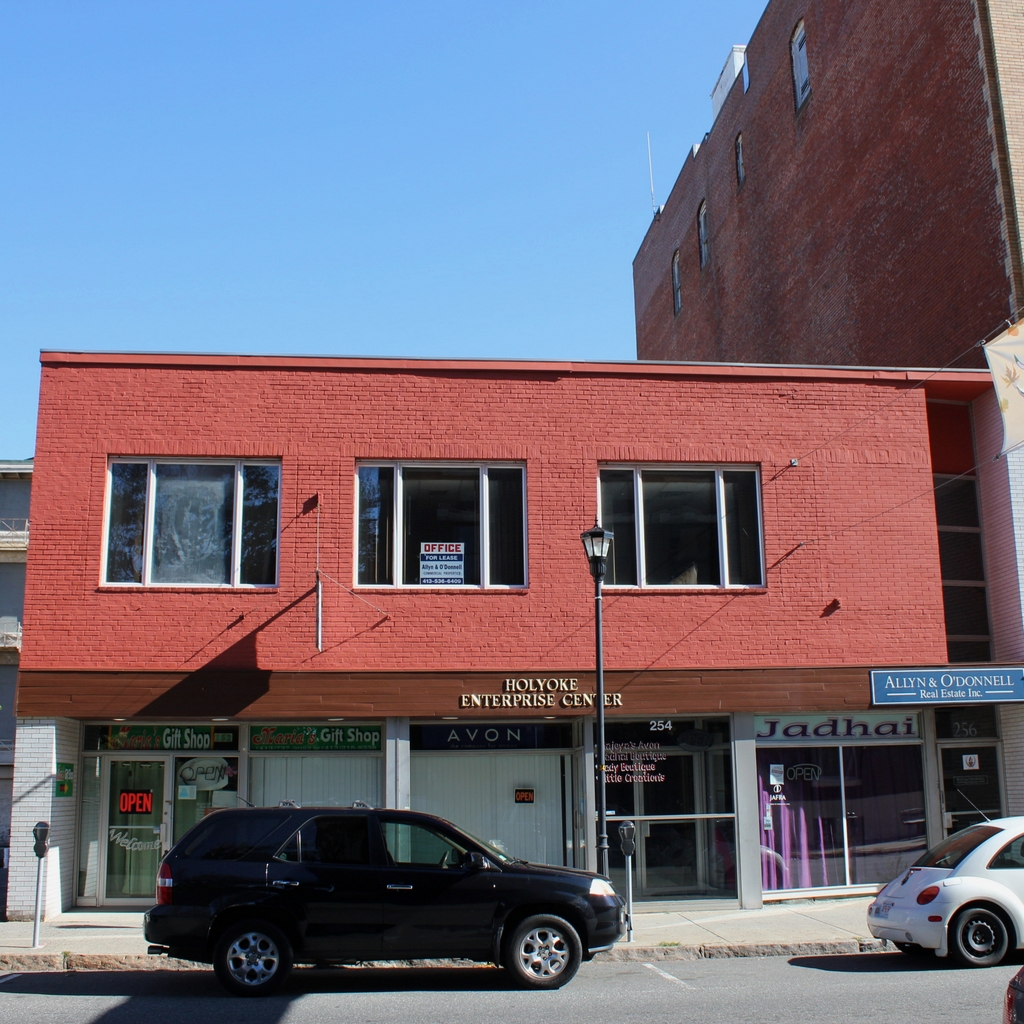 These three brick townhouses were built sometime in the late 19th century, and were among the many similar homes that once lined this section of Maple Street. By the early 20th century, all three were owned by Charles and Alice Alger, who lived in the house furthest to the right at 256 Maple Street. The other two houses were rented to tenants, with the 1910 census showing two different families living in each one. These included his son Floyd, who lived at 254 Maple Street with his wife Annie and their young daughter Alberta.
Charles R. Alger was an undertaker, and had his office here at his house. Floyd also worked for him, and would eventually take over the business after Charles's death in 1927. The first photo was taken sometime in the early 1910s, and was published in Illustrated & Descriptive Holyoke Massachusetts, which provides the following description:
There are many institutions of which the citizens of Holyoke are justly proud. There is none, however, that has attracted more attention from the profession and about which there has been more favorable comment than the one mentioned above. It has been established here for the past fifteen years and at present caters to an active and influential patronage. The proprietor, Mr. Alger is an accomplished embalmer, having had an active experience in this work of thirty-one years, and he has two competent assistants. He has a chapel which is perfectly appointed in every way and spacious enough to accommodate a large assemblage, and many funerals are held here instead of in the homes. Back of this is the show room, in which is carried a most complete stock of women's and men's suits, winding wrappers and caskets of the latest designs. Interments are made in any desired cemetery and out-of-town funerals are taken in charge.
The Alger family remained here until the early 1920s, when they opened a funeral home a few blocks away at 167 Chestnut Street. These three houses on Maple Street may have been demolished soon after, because, according to the city assessor's records, the current building was constructed on the site around 1930. Today, nearly all of the 19th century townhouses on this section of Maple Street are long gone, with most having been replaced by larger apartment buildings or by vacant lots. The only surviving feature from the first photo is the tall building on the far right, which was built in 1907 and still stands at the corner of Maple and Suffolk Streets.