Looking north on Spring Street, toward the corner of Mary Street in Newport, around the 1920s. Image courtesy of the Providence Public Library.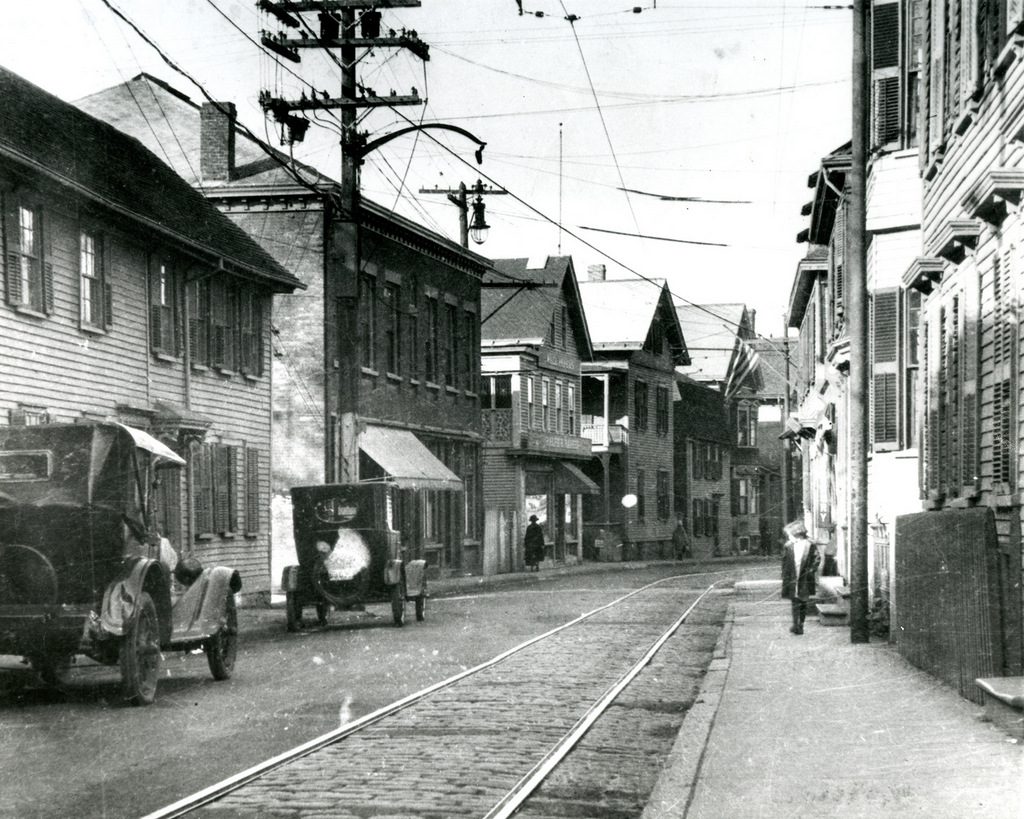 The scene in 2017: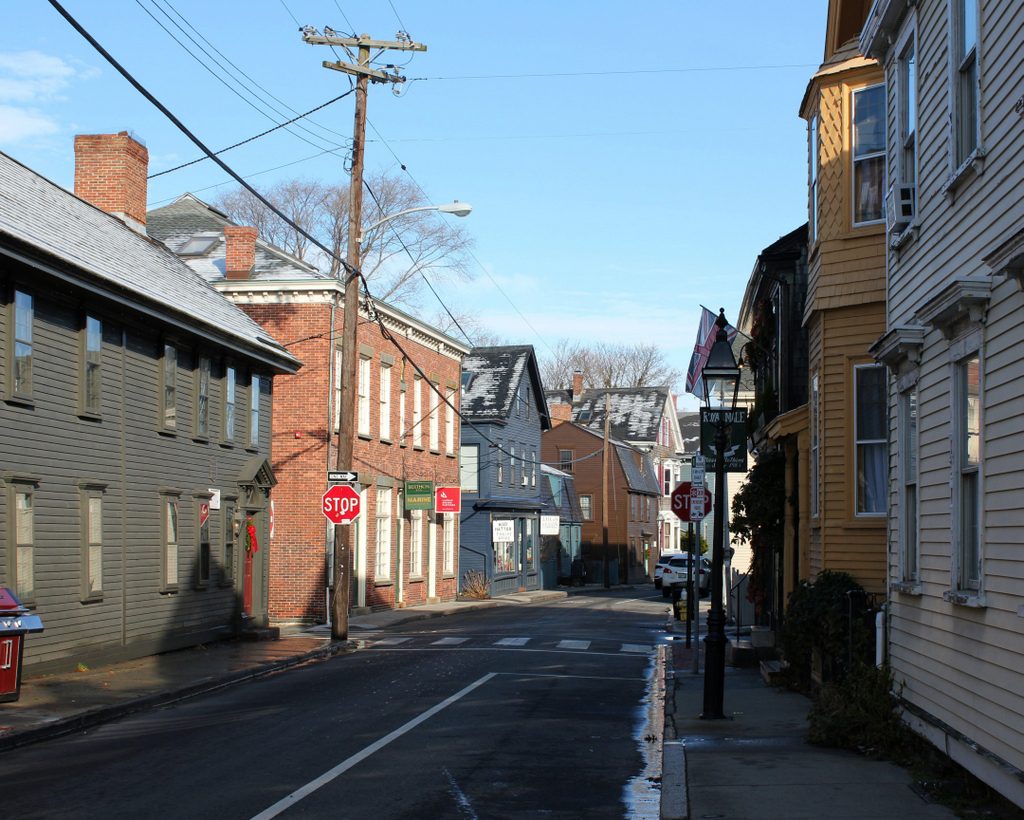 Narrow streets such as these are typical in downtown Newport, where the street network was laid out long before the advent of automobiles. Even Spring Street, which is a fairly major street, is hemmed in by densely-crowded historic buildings on either side, leaving just a single travel lane for northbound traffic in the present-day photo. This is not much of a change from the first photo, taken around the 1920s, which shows several cars sharing the narrow street with a trolley line on the right side.
In nearly a century since the first photo was taken, most of the buildings in this scene are still standing. On the far left is the Odlin-Otis House, which is probably the oldest building in this scene. It was constructed around 1705 and was subsequently expanded, although by the time the first photo was taken it had been altered and converted into a two-family home. On the other side of Mary Street, just beyond the Odlin-Otis House, is the Franklin Bakery, which was built in 1876 and stands as the only brick building in the scene.
Further in the distance on the left side of the street, there are several houses beyond the Franklin Bakery. Closest to the foreground is the c.1870s George C. Barker House, which still stands and now features a coat of dark blue paint. Two houses down from the Barker House is the gambrel-roofed Elisha Johnson House, which was built around 1750 and is now painted brown. In between these two houses, the first photo shows a gable-roofed house with two windows on the first and second floors. This building is the only noticeable change from the first photo, as it was demolished around 1969 in order to move the c.1807 Edward Willis House onto the site.
The buildings on the right side of this scene are not as easily visible from this angle, but they have been similarly well-preserved over the years. Today, thia section of Spring Street features a remarkable collection of historic 18th and 19th century buildings, all of which are now part of the Newport Historic District. This is one of the many historic districts in Newport, encompassing much of the downtown area, and in 1968 it was designated as a National Historic Landmark, the highest level of historic recognition in the country