The White Horse Tavern at the corner of Farewell and Marlborough Streets in Newport, sometime in the first half of the 20th century. Image courtesy of the Providence Public Library.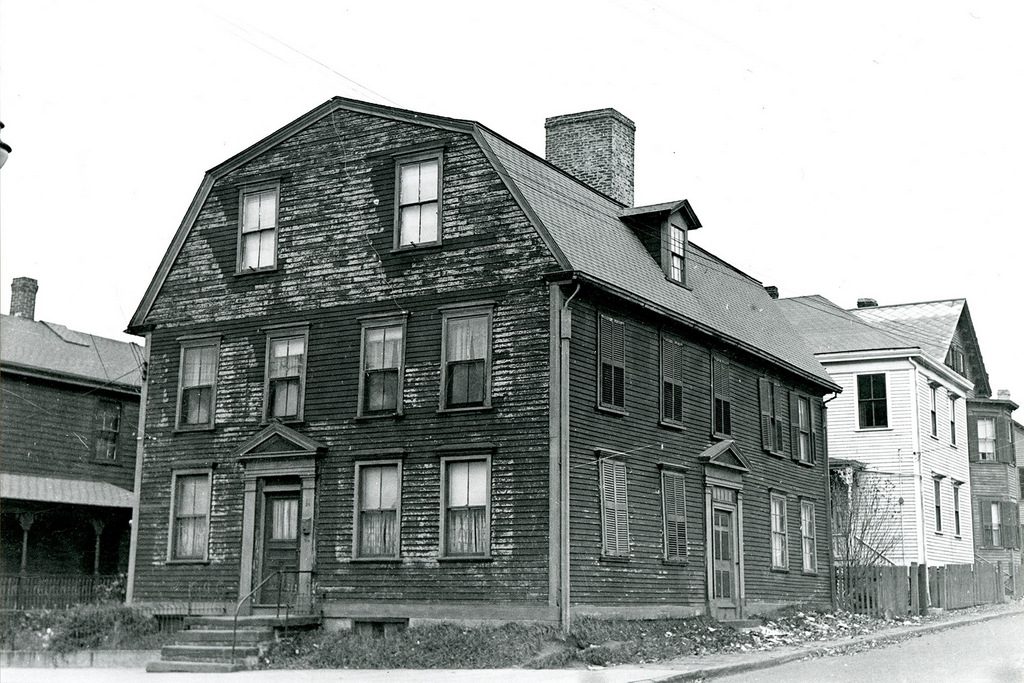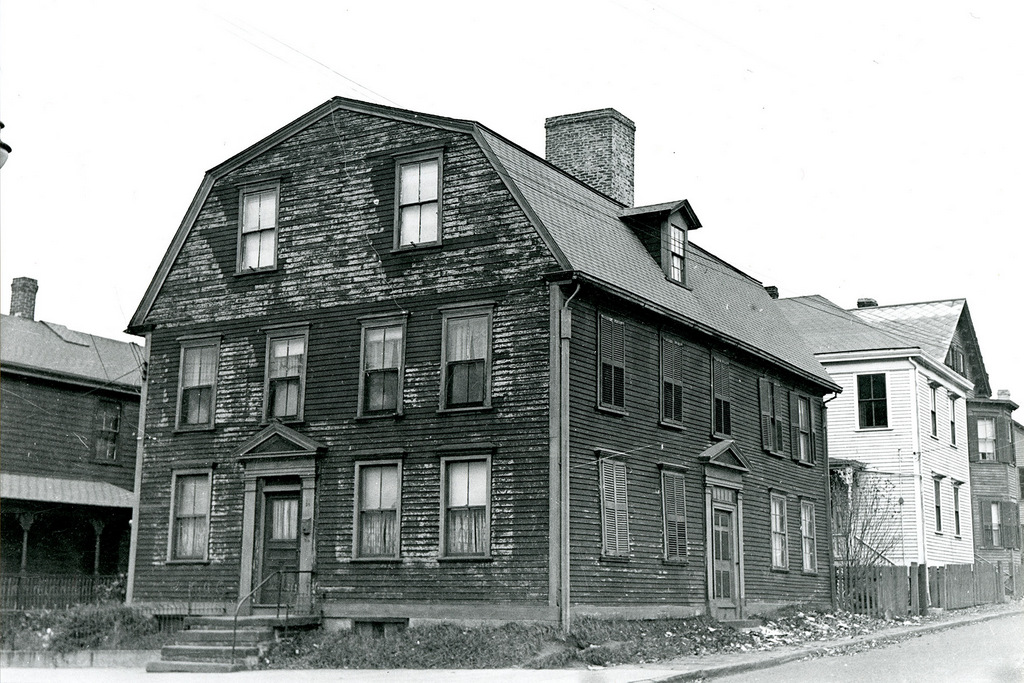 The scene in 2017: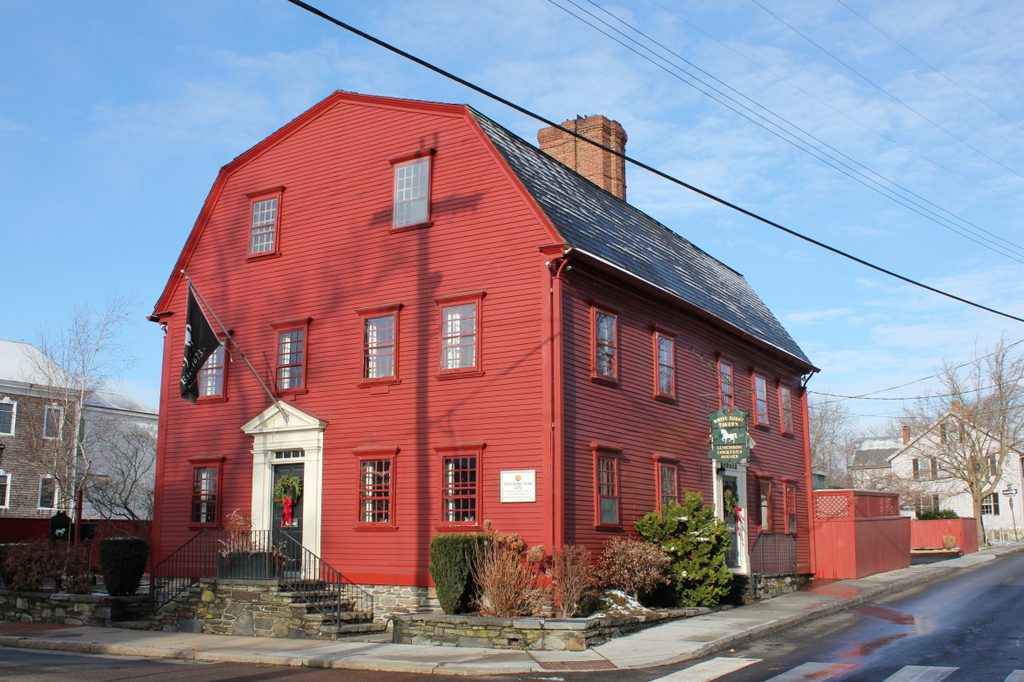 Newport has a remarkable number of historic colonial-era buildings, but perhaps the oldest is this building at the northwest corner of Marlborough and Farewell Streets. It was apparently built sometime before 1673, because in that year it was acquired by William Mayes, Sr. The building was much smaller at the time, consisting of two stories with just two rooms, but it was subsequently expanded and, by 1687, was being operated as a tavern.
Mayes was the father of the pirate William Mayes, Jr., whose surname is also spelled May and Mason in historical records. Although well known as a haven for religious minorities, the colony of Rhode Island showed similar tolerance for piracy, often playing fast and loose with the distinction between legitimate privateers and their outlaw counterparts. Mayes was among several prominent Newport residents whose career at sea blurred this distinction, and he enjoyed success as a pirate in the late 1680s and 1690s, during the Golden Age of Piracy.
Many of the most prominent pirates during this era would ultimately meet with violent ends, including fellow Newport pirate Thomas Tew, who was killed in 1695. However, William Mayes ultimately retired from piracy and returned to Newport around the turn of the 18th century. He took over the operation of his father's tavern around 1703, but this evidently lasted for just a short time, because within a few years the property was owned by his sister Mary and her husband, Robert Nichols.
The White Horse Tavern would remain in the Nichols family for nearly 200 years, and the building continued to serve as an important colonial-era tavern. Prior to the construction of the Colony House in the late 1730s, the tavern was also used as a meeting place for the colonial legislature, which held sessions on a rotating basis in each of the colony's five county seats. The tavern was later used to house British soldiers during the occupation of Newport in the American Revolution, and at some point after the war the building was expanded to its current size, including the addition of the large gambrel roof.
The Nichols family finally sold the property in 1895, and the old tavern was converted into a boarding house. The building steadily declined throughout the first half of the 20th century, and the first photo was taken at some point during this period, probably around the 1930s or 1940s. However, the property was acquired by the Preservation Society of Newport County in the early 1950s, and was subsequently restored. It was then sold to private owners, and reopened as a tavern. The White Horse Tavern has remained in business ever since, and markets itself as the oldest restaurant in the United States.