The house at 97 Florida Street in Springfield, around 1910. Image courtesy of Jim Boone.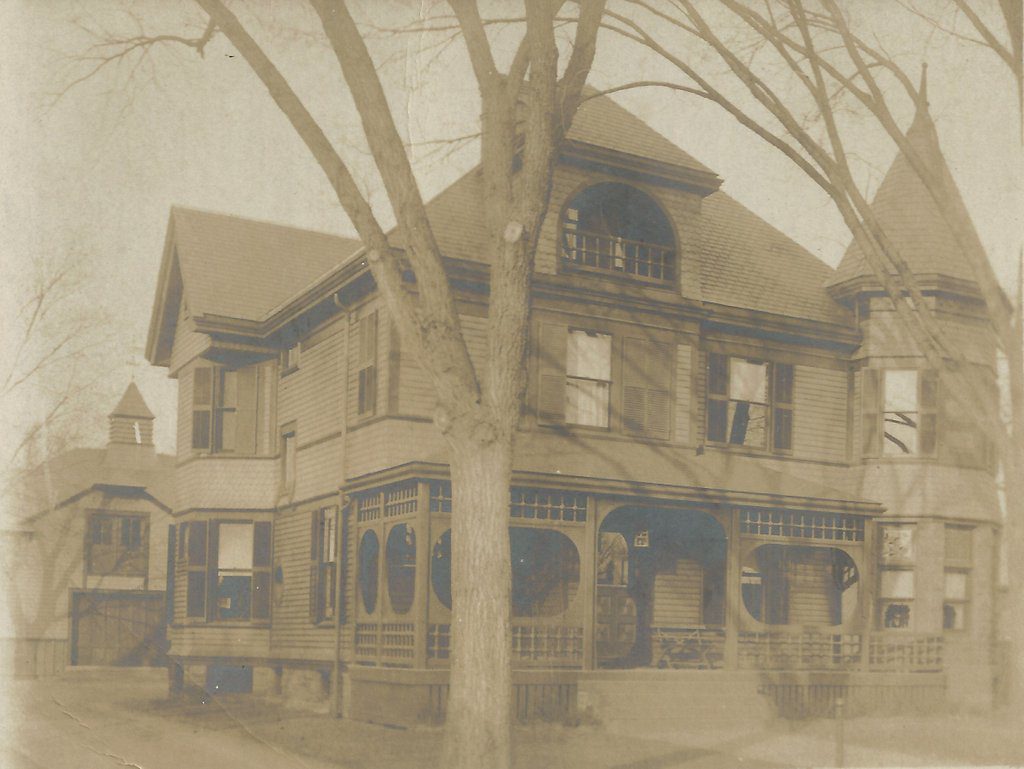 The house in 2018: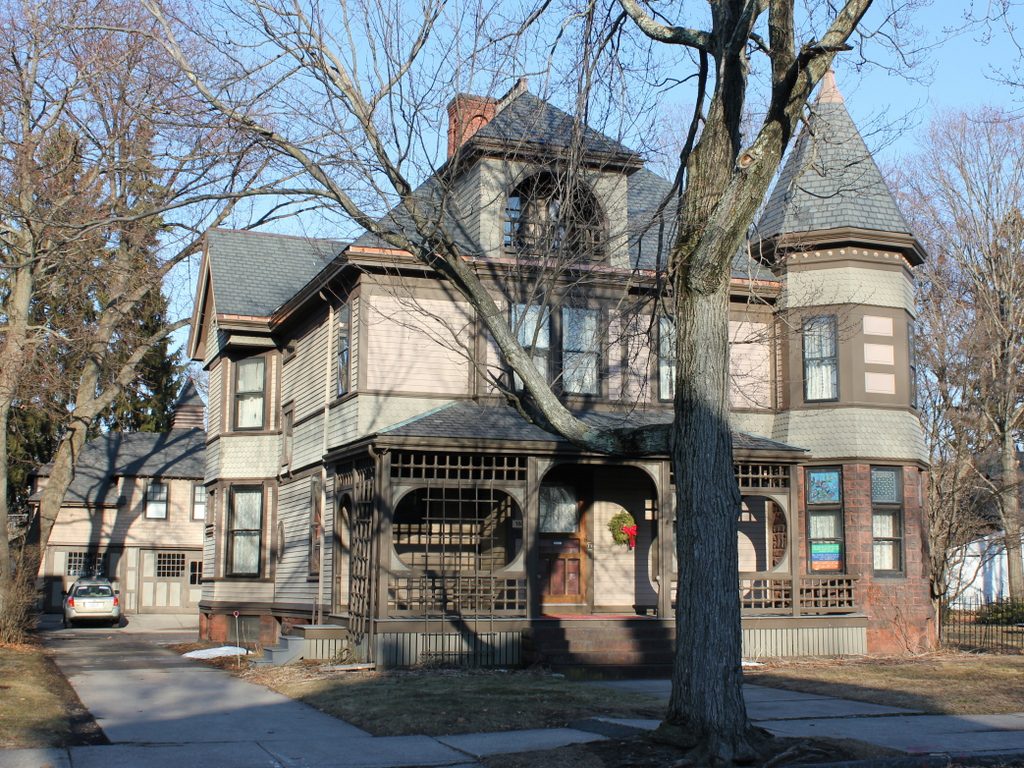 This elegant Queen Anne-style house was built in 1887 as the home of Benjamin R. Stillman, an insurance executive who was the general agent for the Springfield Fire and Marine Insurance Company. He and his wife Jennie moved to Springfield in 1883, and lived at 212 Bay Street for several years before purchasing this property a few blocks away on Florida Street. He evidently tore down an earlier house that had stood on the site, and moved into this house upon its completion in 1887. At the time, he and Jennie had two young children, Daisy and Cyrus, and they lived here for about three years. However, in 1890 Stillman was appointed secretary of the Safety Car Heating and Lighting Company of New York, and the family relocated to New York.
In 1891, the property was sold to Homer L. Bosworth, a businessman who was originally from Otis, Massachusetts. He was born in 1834, and held a variety of jobs in his early life. He moved west in the late 1850s, selling subscription books in Missouri before moving to Illinois, where he taught school, worked in the county clerk's office, and opened a store. None of these careers lasted long, and he eventually made his way to Washington, D.C., where he was appointed as a treasury clerk during the Civil War.
Bosworth remained with the Treasury Department until 1871, and the following year he moved to England, where he entered the condensed milk business. This proved highly profitable, and he became wealthy during his time overseas. He and his wife Delia, along with their two daughters, Mary and Anne, lived in England until 1885, when they returned to the United States. Homer was in his early 50s at this point, and was largely retired from active business. However, here in Springfield he served on several corporate boards, including those of the Springfield Fire and Marine Insurance Company, the Springfield Gas Company, and the Springfield Institution for Savings.
In addition to this house in Springfield, the Bosworths also owned a home in Hyannisport on Cape Cod, where they spent their summers, and a home in Orlando, where they spent their winters. In his semi-retirement, Homer enjoyed a life of leisure. He was an avid golfer, hunter, and fisherman, and he was also a member of the Colony Club, one of the city's most exclusive social clubs of the era. The first photo was taken during his residence here, and it shows the house, along with the carriage house on the left side. In 1923, the upper floor of this carriage house was converted into an apartment, which was reportedly used by the family's chauffeur.
Homer Bosworth died in 1924, and Delia died two years later. Their daughter Mary inherited the property, and the 1940 census shows her living here with her husband, Hinsdale Smith, and a housekeeper. However, she died later that same year, and in 1941 the house was sold to Violet Tiffany. She converted it into a boarding house, and rented rooms to tenants until her death in 1972. She made some minor cosmetic changes, including repainting and repapering the interior, along with repainting the exterior with a solid brown color. Otherwise, though, the house remained well-preserved despite becoming a boarding house.
In 1976, the house was purchased by Jim and Merry Boone, who restored both the exterior and interior. That same year, it became a contributing property in the newly-established McKnight Historic District, which is listed on the National Register of Historic Places. The Boones have carefully maintained the house ever since, and it stands as one of the best-preserved homes in the McKnight neighborhood. As a longtime resident of the area, Jim has also been a valuable resource for previous blog posts about McKnight homes, and he graciously provided the c.1910 photo for this post, along with much of the historical information about his house.