The house at 1119 Worthington Street, at the corner of Thompson Street in Springfield, around 1938-1939. Image courtesy of the Springfield Preservation Trust.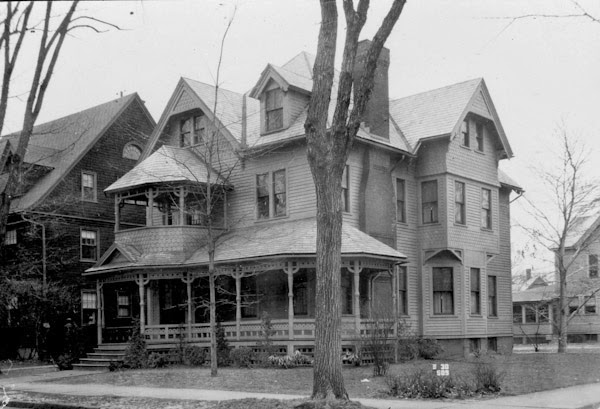 The house in 2018: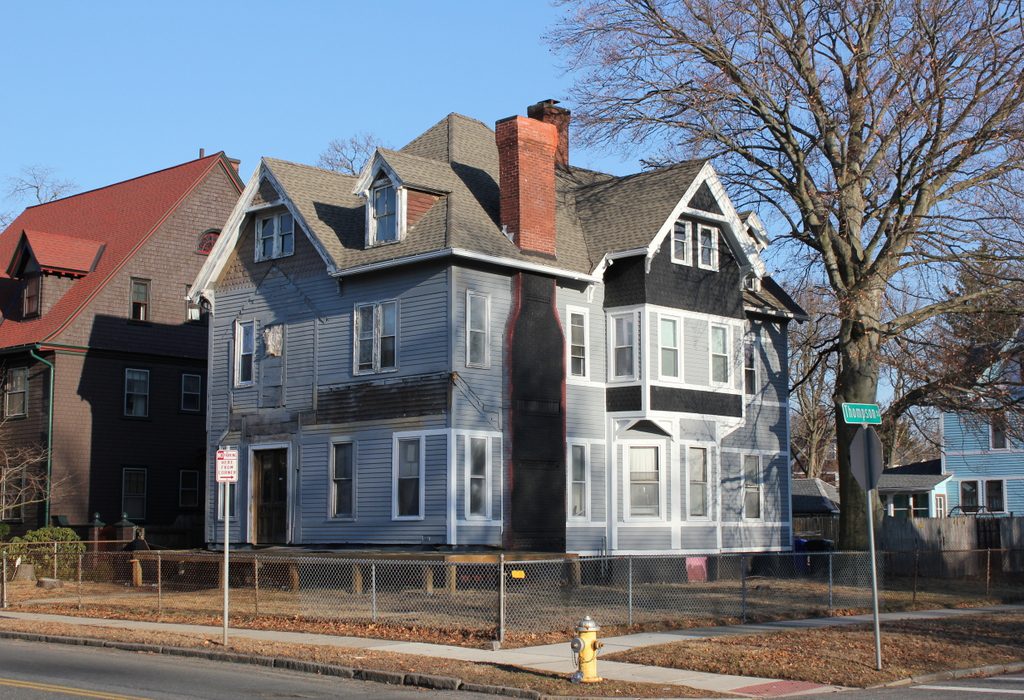 This Queen Anne-style house was built in 1886, and was originally the home of Sarah A. Dale, a 70-year-old widow whose husband, brass foundry operator Lombard Dale, had died a decade earlier in 1876. She lived here with two of her unmarried daughters, Ellen and Lizzie, until her death in 1902, and the two sisters subsequently inherited the property. They remained here throughout the first two decades of the 20th century, but Ellen died in 1920. Lizzie was still living here as late as 1926, but by the 1930 census she was living in the Hotel Kimball, and she died later that year.
By 1929, this house was owned by investment banker Raymond L. Stratford, who lived here with his wife Carmen and their two young children, Raymond Jr. and Joan. However, they were only here for a few years, and had moved out by the mid-1930s. The house went through several more ownership changes during the 1930s, and by the end of the decade it was owned by Daniel A. Leary, an Irish immigrant who lived here with his sisters Anna, Katherine, and Mary. All four were unmarried and in their 60s or 70s, and they continued to live here until at least the early 1950s.
The first photo shows the house as it appeared in either 1938 or 1939, around the same time that the Learys purchased the property. However, at some point either during or soon after their ownership, the house underwent some dramatic changes. Like many other large homes in the McKnight neighborhood, it was converted into a boarding house in the mid-20th century. The exterior was also heavily altered, including the removal of the front porches and the installation of asbestos shingles on the walls. The house remained in this condition for many years, but it is now in the process of being restored to its original appearance. The first photo was taken in early 2018, and more work has been done since then, but it shows how the asbestos shingles have been restored, the clapboards have been painted, and the porches are being rebuilt.