The view looking north on Temple Street from near the corner of Chapel Street in New Haven, around 1900-1910. Image courtesy of the Library of Congress, Detroit Publishing Company Collection.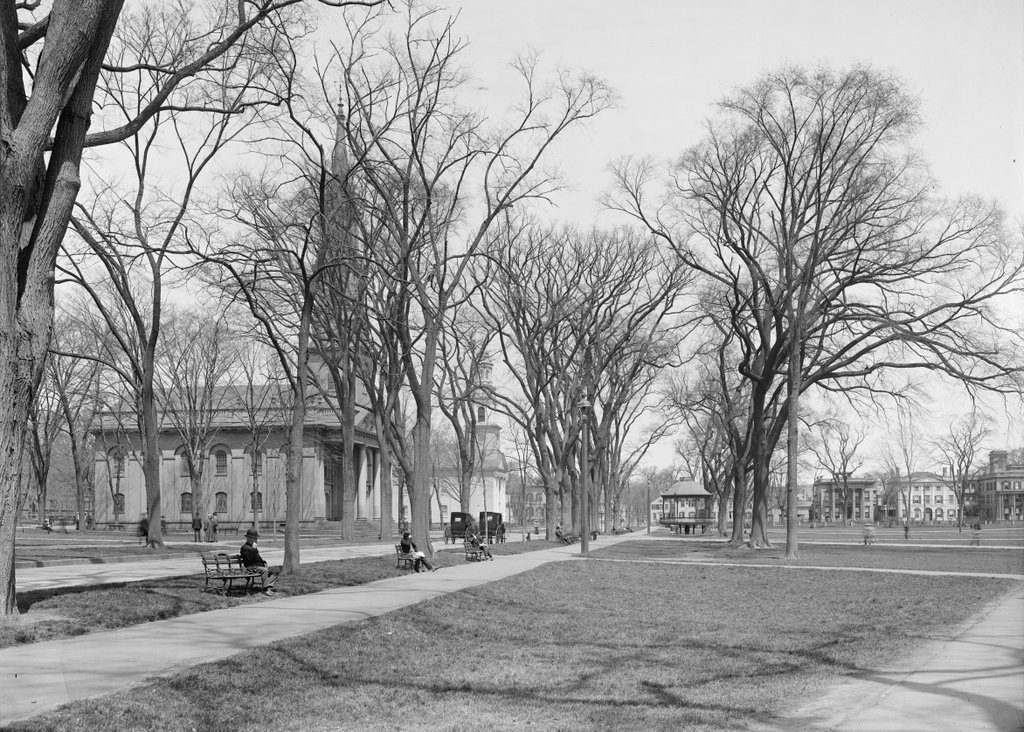 The scene in 2018: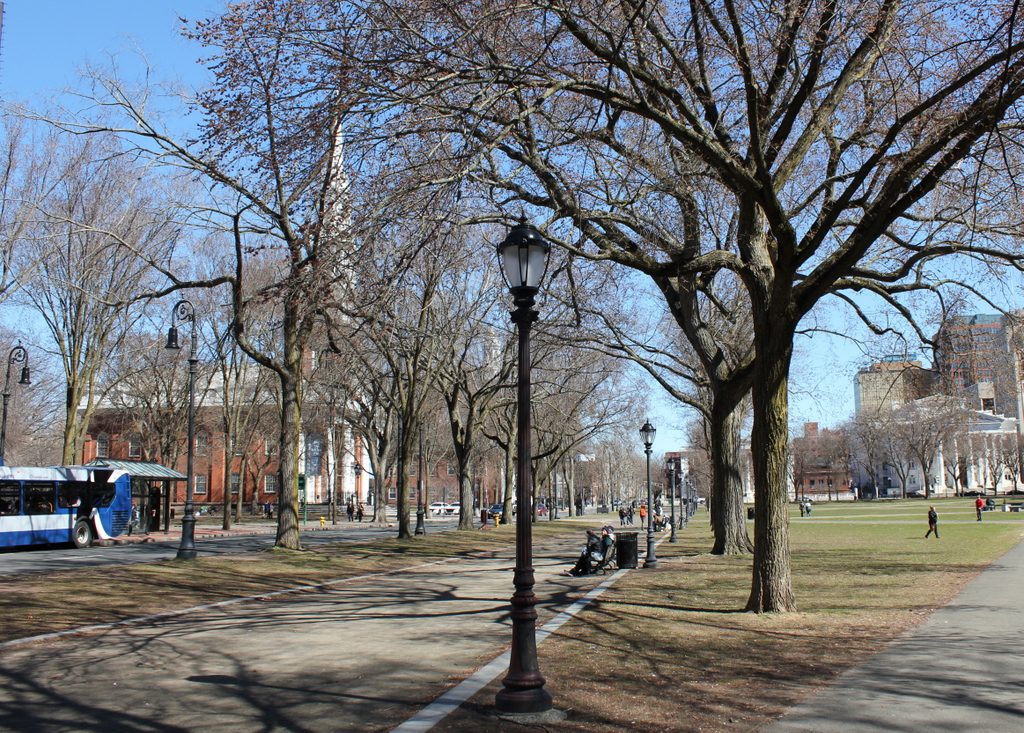 This block of Temple Street passes through the New Haven Green, and in front of three historic churches that stand on the Green. The southernmost of these, the 1816 Trinity Church, is just out of view on the far left side of the scene, but the 1814 Center Church, along with the more distant 1815 United Church, are both visible on the left side of the street. The latter two churches have very similar designs, with each one featuring a brick exterior and Federal-style architecture. Both of these photos also show the eastern portion of the Green, with a number of people walking across it or sitting on benches. The longer exposure time of the first photo is shown by the blurred images of several people walking on the right side, while the people seated on the left remain sharp and clear.
Today, more than a century after the first photo was taken, much of this scene has remained largely unchanged, particularly in the foreground and on the left. All three churches are still standing and in active use by their congregations, and they are contributing properties in the New Haven Green Historic District, which is a National Historic Landmark. However, there have been some significant changes to this scene, particularly in the distance on the right side. This block of Elm Street was once known as Quality Row, and had a number of elegant early 19th century mansions that are visible in the first photo. These included the Nathan Smith House, which stood second from the right. It was built around 1815, and was once the home of U. S. Senator Nathan Smith, but it was demolished – along with the rest of Quality Row- by the 1910s, soon after the first photo was taken. The block is now occupied by the 1911 New Haven Free Public Library on the left, and the 1914 New Haven County Courthouse on the right.