Trinity Methodist Church on Bridge Street in Springfield, probably sometime in the 1870s. Image courtesy of the New York Public Library.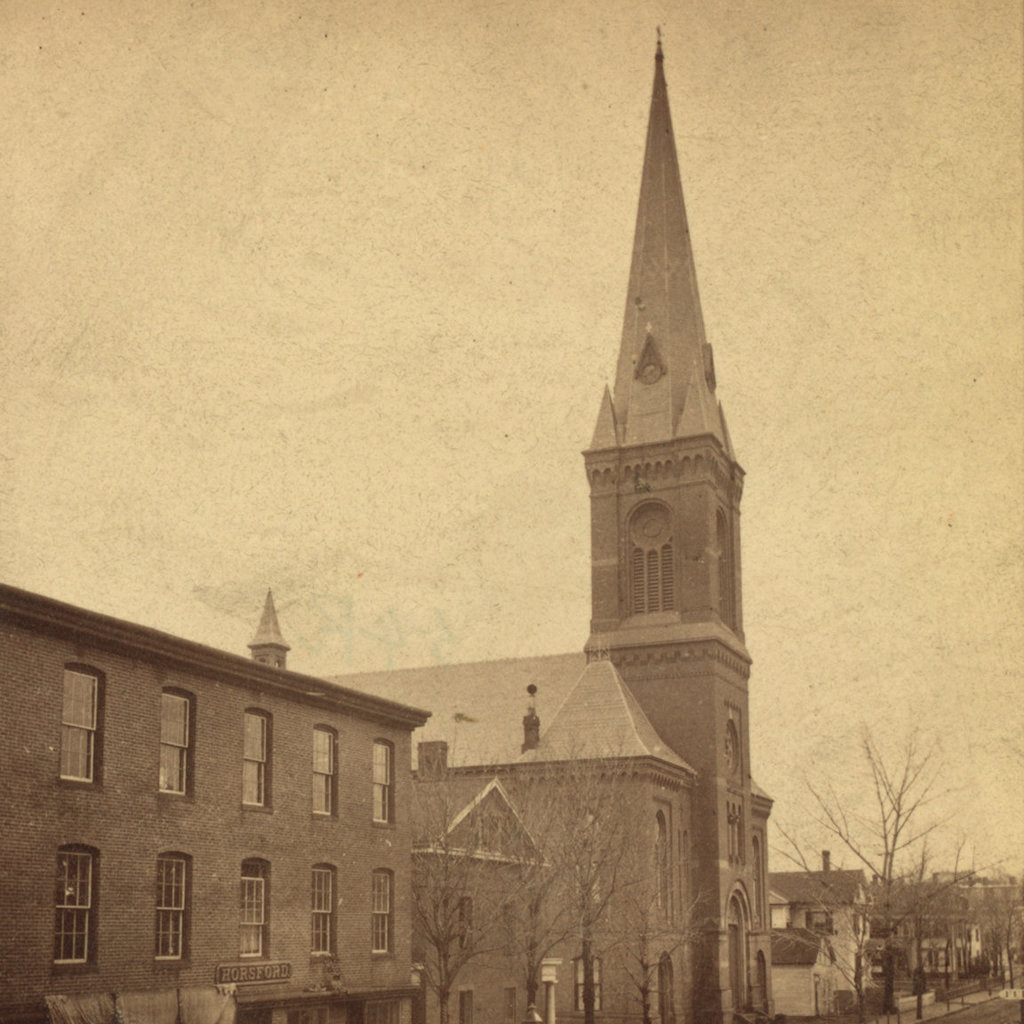 The scene in 2018: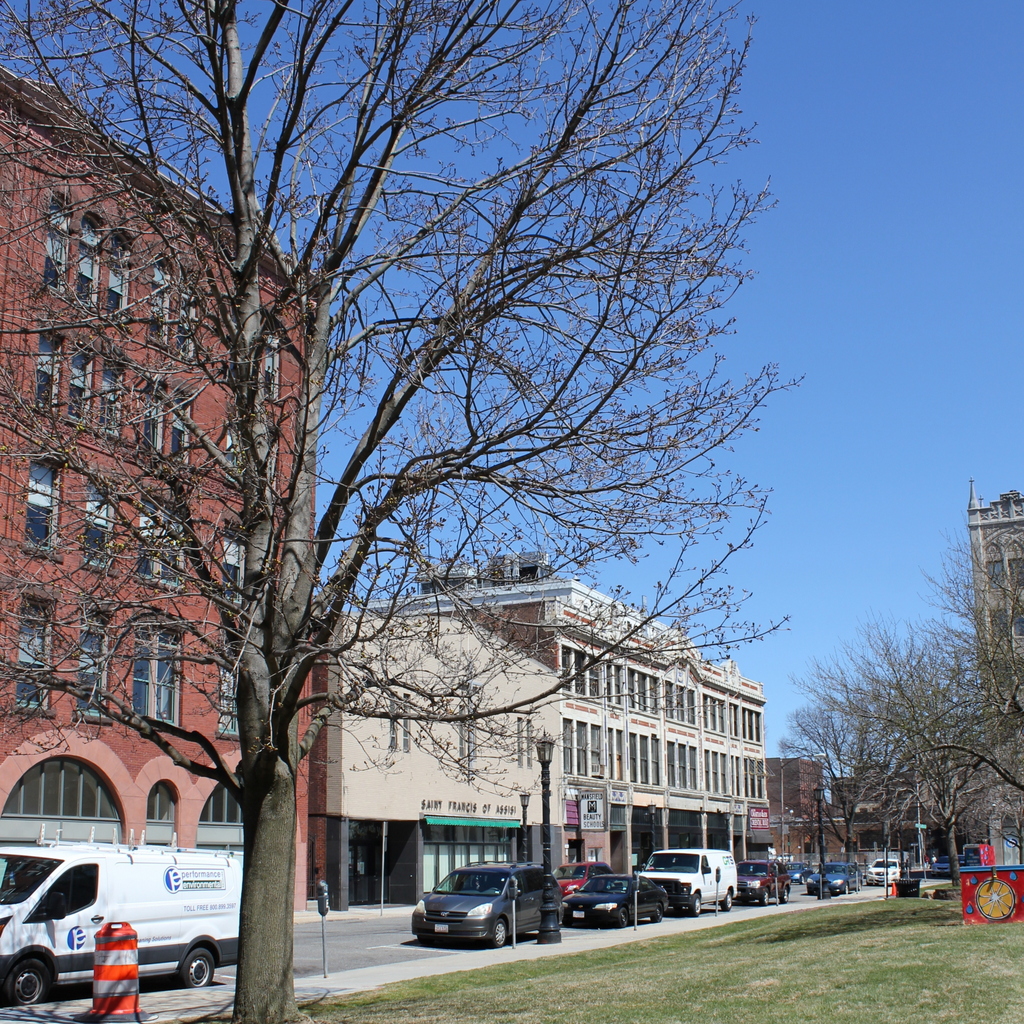 Trinity Methodist Church was established in 1844 with about 40 members, many of whom had left the Union Street Methodist Church. The following year, the congregation moved into its first building, which was located on Pynchon Street, across the street from where City Hall is now located. However, as the city grew in the mid-19th century, so did the church membership, and within less than 25 years the Pynchon Street building had become too small for the church.
In 1869, Trinity Methodist relocated to this building here on Bridge Street, as shown in the first photo. Its exterior featured a Romanesque-style design, which was the work of local architectural firm Perkins and Gardner, and it measured 122 feet long and 74 feet wide, with a steeple that rose 185 feet above the street. The entire cost, including the land, was $73,000, which is equivalent to about $1.4 million today. By 1883, the membership had grown to 447 people, and the church also had a Sunday school that was staffed by 38 teachers, and had 377 students.
However, for such a large, elegant church, this site was a rather unusual location, tucked away on a side street with commercial buildings on one side and modest houses on the other. As downtown Springfield continued to grow, the church would become increasingly out of place here on Bridge Street. By the turn of the 20th century, it was the only church on or near Main Street in the mile between Court Square to the south and Memorial Square to the north, with the rest of this corridor becoming almost exclusively commercial.
Around the same time, residents were beginning to move away from the city center. Trolleys, and later automobiles, made it easy for people to live on the outskirts of the city and commute into downtown, and by the mid 20th century many of the downtown churches had followed their parishioners into the suburbs. Among these was Trinity Methodist, which moved out of this building on Bridge Street in the early 1920s, and into a new Neo-Gothic church that still stands on Sumner Avenue, in the city's Forest Park neighborhood.
The Bridge Street church was demolished in 1922, barely 50 years after its completion, and it was replaced by a three-story commercial block. Named the Trinity Block in recognition of its predecessor, it still stands today, and it is visible on the right side of the 2018 photo. The only other historic building in the present-day scene is the Fuller Block, on the left side of the photo. It was completed in 1887, and both it and the Trinity Block are now listed on the National Register of Historic Places.