The grand staircase in Ventfort Hall in Lenox, around the 1890s. Image courtesy of the Lenox Library Association.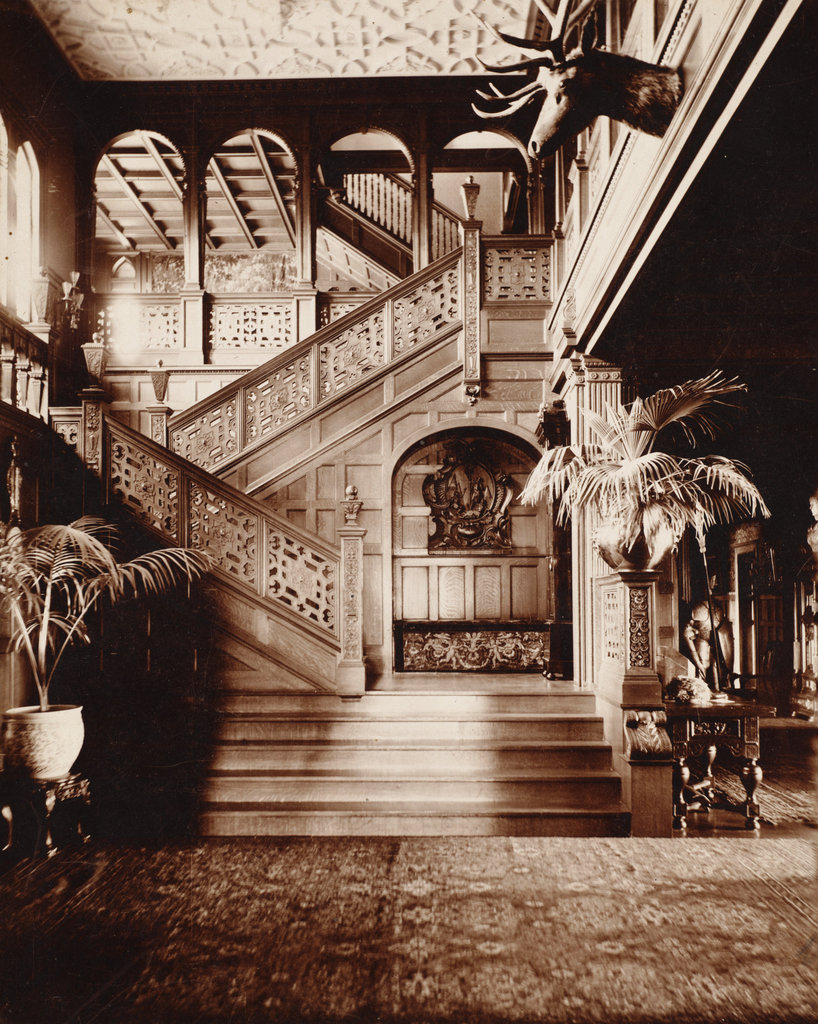 The staircase in 2018: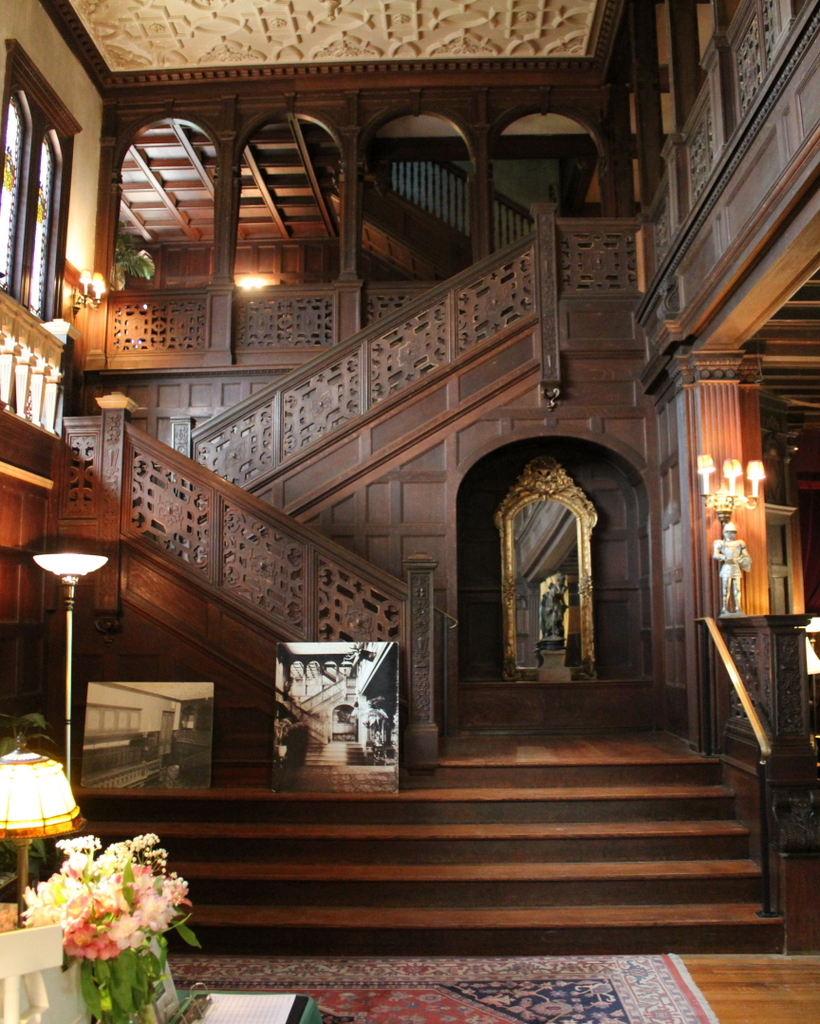 As discussed in more detail in the previous post, Ventfort Hall was completed in 1893 as the summer home of George and Sarah Morgan. Sarah was the sister of financier J. P. Morgan, and she constructed this house soon after receiving a $3 million inheritance from their father, Junius Spencer Morgan, upon his death in 1890. However, she died only three years after the house was completed, and George died in 1911, but the house remained in the Morgan family until 1925, when it was sold to railroad executive William Roscoe Bonsal.
The house was designed by the Boston architectural firm of Rotch & Tilden, with a brick, Jacobean Revival exterior. The interior consists of 28 rooms, but perhaps the most impressive space in the house is the grand staircase, shown here in this scene. It is located just inside the main entryway on the north side of the house, and it features a carved oak banister and oak paneling, matching the Jacobean style of the house. The second floor is decorated with arches, and above them is an ornate plaster ceiling.
Ventfort Hall remained a summer residence until around 1945, and during the second half of the 20th century it was used for a variety of other purposes, including a dormitory, hotel, and ballet school. From 1976 to 1987, it was part of the Bible Speaks College, but it subsequently sat vacant and was threatened with demolition. However, in 1997 it was acquired by the Ventfort Hall Association, which restored it and opened it as a museum.
Today, the appearance of the grand staircase has hardly changed since the first photo was taken some 125 years ago. Much of the interior suffered from neglect in the late 20th century, but the staircase remained well-preserved, and it remains one of the highlights of the building's interior. Ventfort Hall is still open to the public for tours, and its restoration marks a major accomplishment for historic preservation in the Berkshires.