The drawing room at Ventfort Hall in Lenox, probably around the 1890s. Image courtesy of the Lenox Library Association.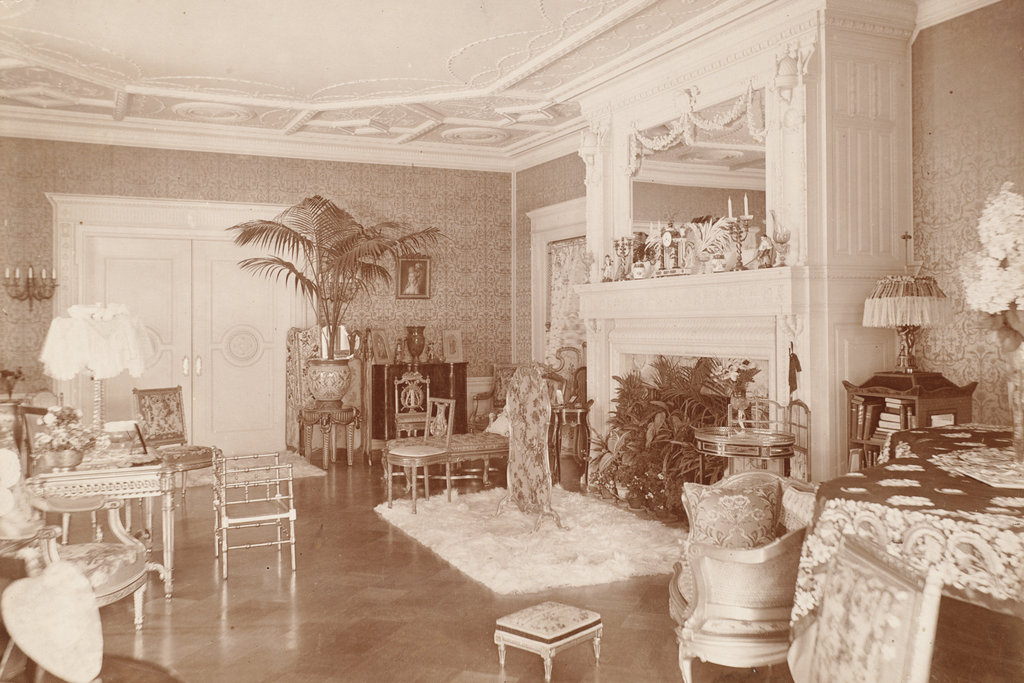 The room in 2018: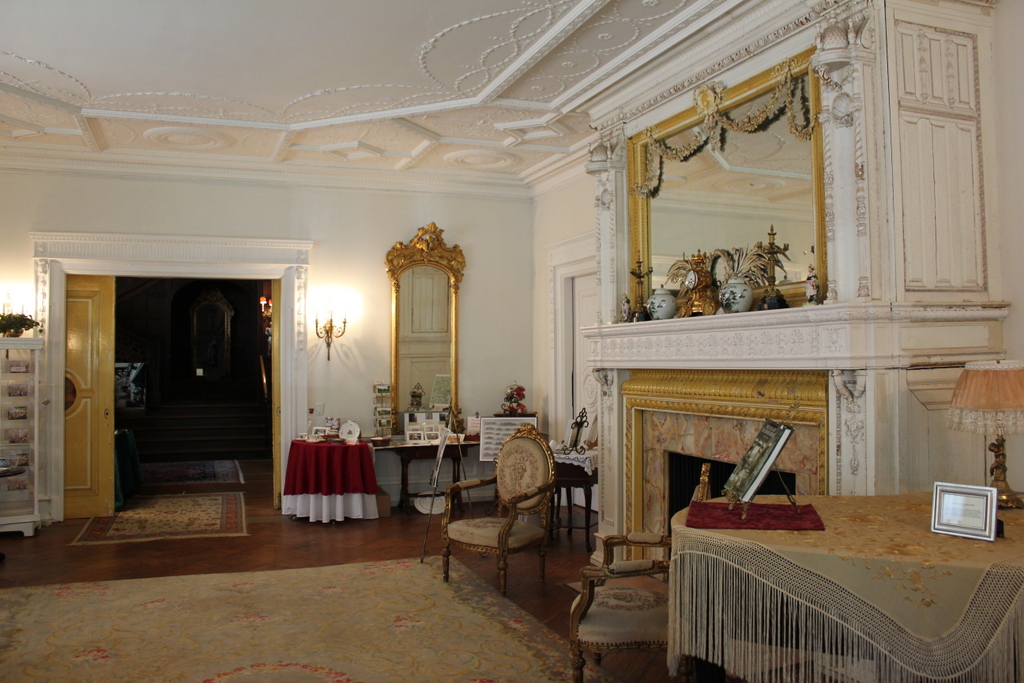 Although the term is rather archaic now, a drawing room was essentially a living room, functioninging as a place that guests could "withdraw" to after a dinner party. Here in Ventfort Hall, the drawing room is located in the northwest corner of the first floor, next to the main entrance and across the entry hall from the grand staircase, which can be seen beyond the doors in the present-day photo. The first photo shows the room at some point around the 1890s, probably soon after the house was completed in 1893.
Ventfort Hall remained a summer home for more than 50 years, and the drawing room was likely used for its original purpose throughout much of this time. However, the last private owner sold the property in 1945, and the house subsequently became, at various times, a dormitory, a hotel, a ballet school, and a religious school. By the late 20th century, it had deteriorated on both the interior and exterior, and it was nearly demolished in the 1990s. It was ultimately preserved, though, and the house was restored to its original appearance and opened for public tours starting in 2000.
Today, the property is the Ventfort Hall Mansion and Gilded Age Museum, and the historic home is still open for guided tours of the interior. Here in the drawing room, the furnishing is not identical to the first photo, and plain white walls have replaced the busy Victorian wallpaper, but otherwise the room is easily recognizable from the first photo, including the restored ceiling and the ornate mantelpiece. Because of its location adjacent to the front door, the drawing room now serves as the museum's gift shop, as shown in the present-day scene.