Wright's Tavern on Lexington Road in Concord, around 1900-1910. Image courtesy of the Library of Congress, Detroit Publishing Company Collection.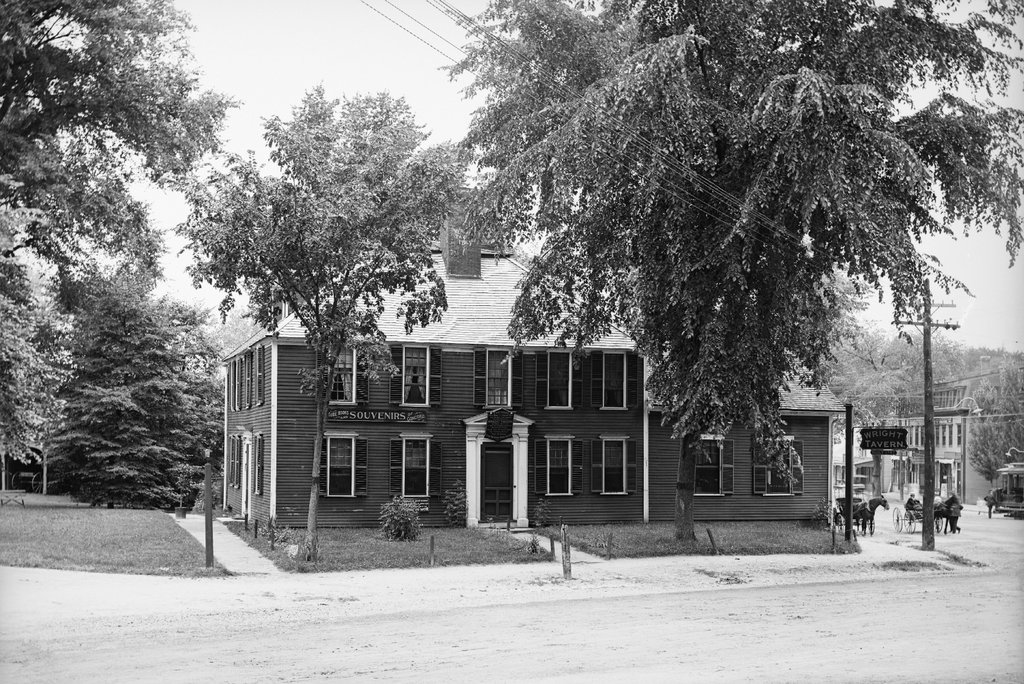 The scene in 2018: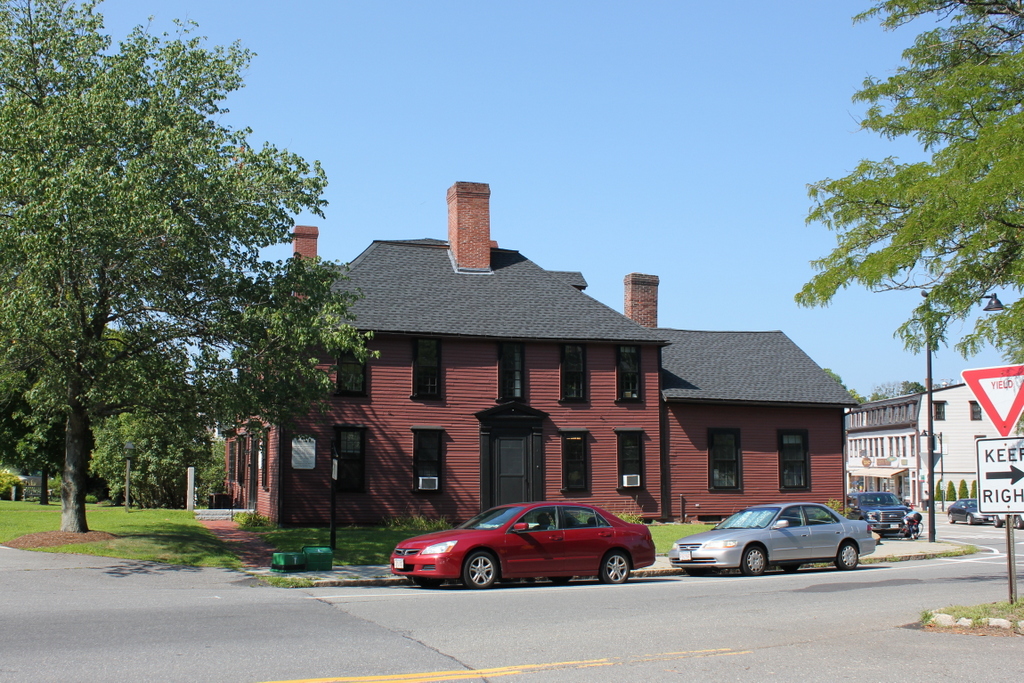 As discussed in more detail in the previous post, this building was constructed in 1747 as a tavern. It was originally owned by Ephraim Jones, but it changed hands several times during the mid-18th century. By the 1770s, it was owned by Daniel Taylor but operated by Amos Wright, whose name has come to be associated with the tavern because of several important events that occurred here at the start of the American Revolution.
In October 1774, the Massachusetts Provincial Congress met in Concord in defiance of the Intolerable Acts, which had dissolved the colonial legislature. The delegates met nearby in the First Parish Church, but they held committee meetings here at the tavern, in addition to visiting here for food and drink. About six months later, on April 19, 1775, the tavern became a gathering place for minutemen prior to the Battle of Concord, and later in the day it was briefly used as the headquarters of Major John Pitcairn, while he searched the town for munitions.
After the war, the tavern became a bakery, which remained in operation until 1831. From there, it went through a series of commercial tenants over the years before eventually being acquired and restored by the neighboring First Parish Church. The first photo was taken only a couple decades later, showing the tavern as it appeared at the turn of the 20th century. Since then, the tavern has remained largely the same, and it stands as one of the most historic buildings in Concord, having been designated as a National Historic Landmark in 1961.