Statuary Hall in the U. S. Capitol, seen from the southeast corner around 1904. Image courtesy of the Library of Congress, Detroit Publishing Company Collection.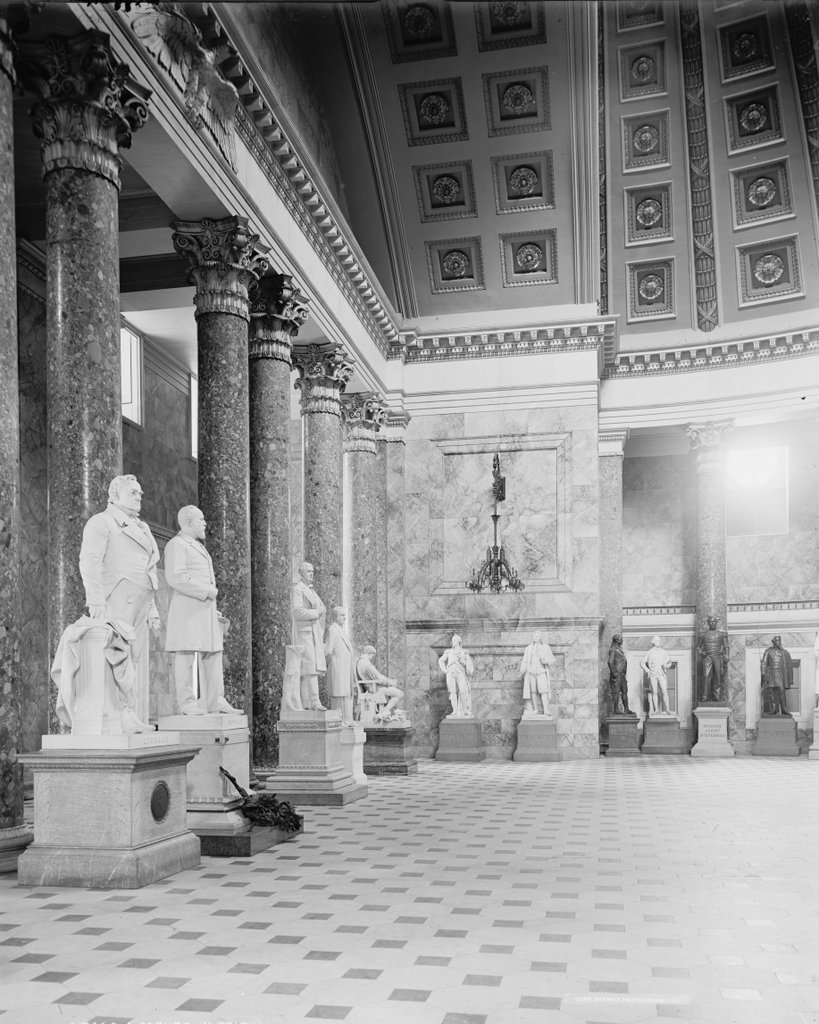 The scene in 2018: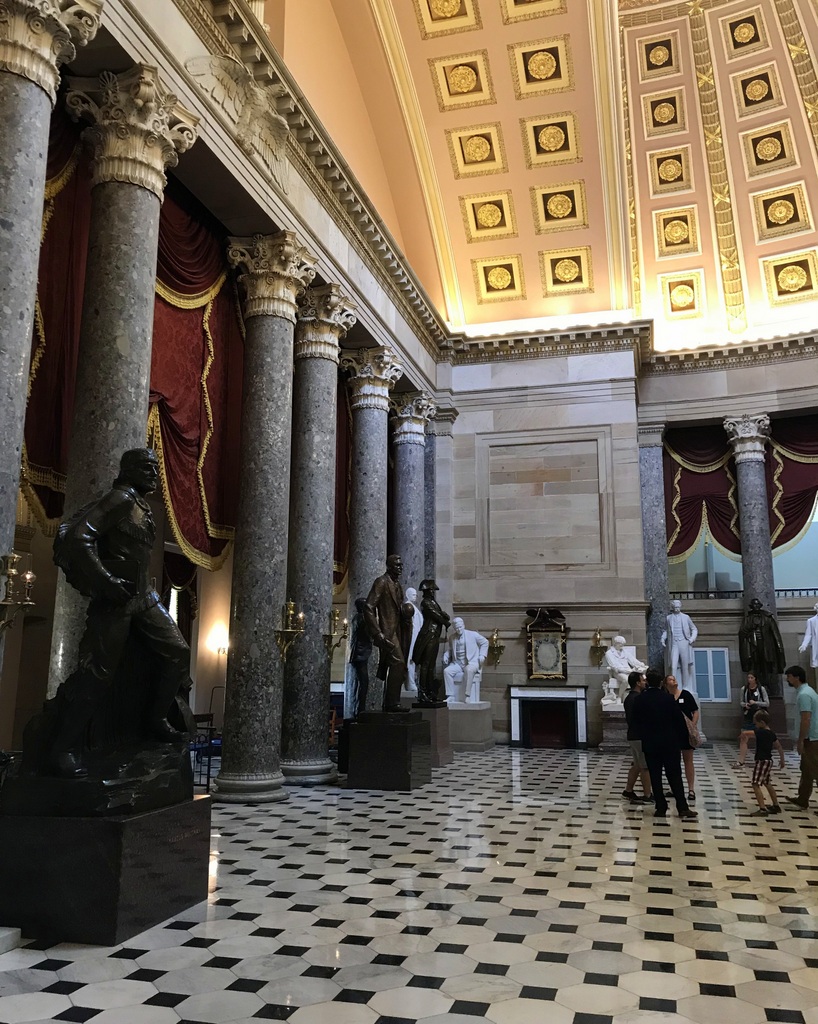 As discussed in previous posts showing the north and south sides of this room, this was once the chamber for the U. S. House of Representatives, which met here from 1819 until the current chamber was opened in 1857. The room sat vacant for several years afterwards, amid a variety of proposals for its reuse. Then, in 1864 it was designated as the National Statuary Hall. Each state was invited to send two statues for display here, representing prominent citizens from the state's history.
The states were slow in responding to this request, and the first statue, of Rhode Island's Nathanael Green, did not arrive here until 1870. By the time the first photo was taken around 1904, there were 45 states in the union, yet only 27 statues here in the collection, 11 of which are shown in the photo. Going around the room from left to right, they are: Lewis Cass (MI), James Garfield (OH), William Allen (OH), Jacob Collamer (VT), Robert Fulton (PA), Nathanael Greene (RI), Roger Williams (RI), George Clinton (NY), Richard Stockton (NJ), James Shields (IL), and Philip Kearny (NJ).
Today, more than a century later, the Capitol's collection is now complete, with 100 statues from all 50 states. This room still serves as Statuary Hall, although only 38 of the statues are currently here, and the rest are distributed throughout the Capitol building. Of the 11 from the first photo, only the statues of Cass and Fulton are still in this room, and only Fulton's is visible in the second photo, just to the right of the mantlepiece in the lower right-center of the scene. Aside from the arrangement of the statues, though, very little has changed in this scene since the first photo was taken, and the room is one of several stops included on most public tours of the Capitol.