The view looking north in the Great Hall at the Metropolitan Museum of Art in New York, around 1907. Image courtesy of the Library of Congress, Detroit Publishing Company Collection.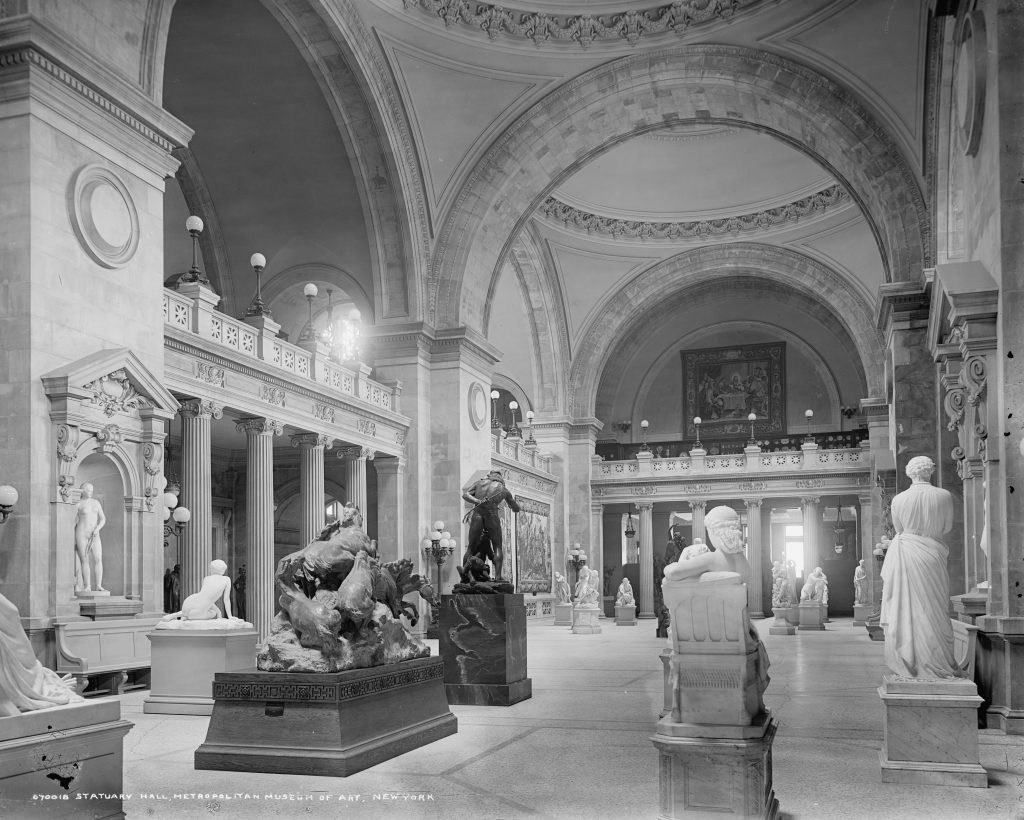 The scene in 2019: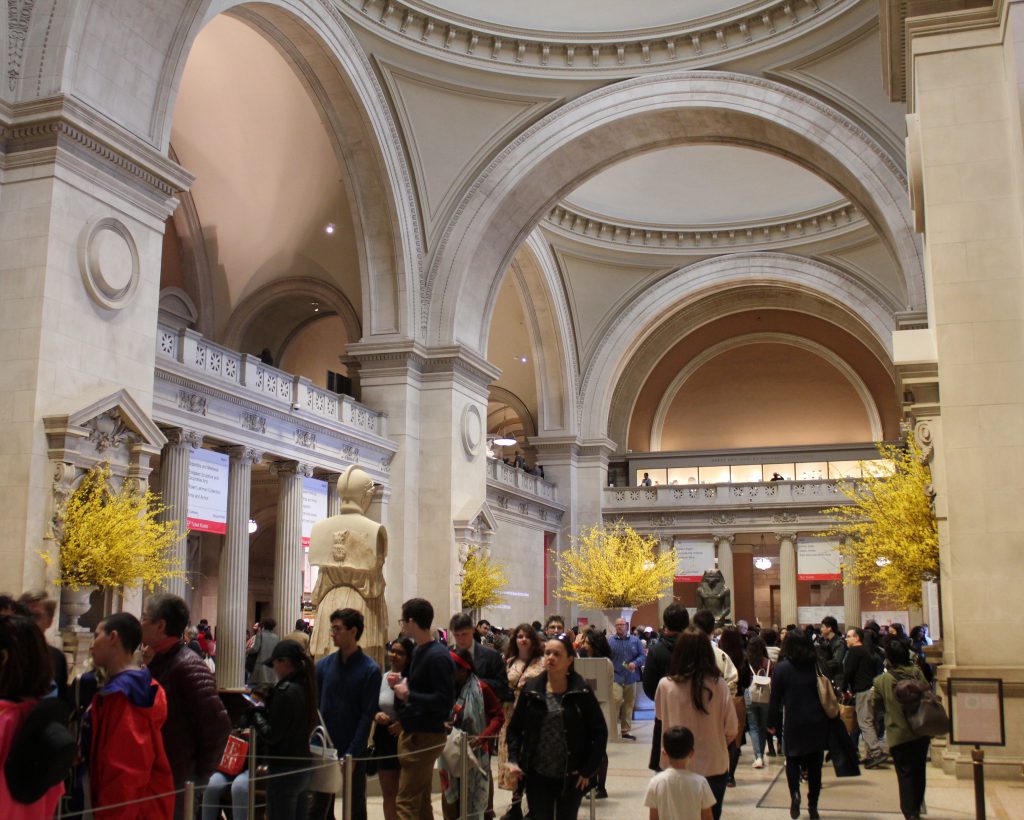 These photos show the Great Hall at the Metropolitan Museum of Art, taken facing the opposite direction of the ones in the previous post. Here, the view is from the southeast corner of the room, with the main entrance just out of view to the right and the Grand Staircase on the left. When the first photo was taken, about five years after the Great Hall was completed in 1902, the space function as both an entrance hall and a sculpture gallery, featuring a variety of bronze and marble statues.
Many of these statues seem difficult to identify, but the one that is partially visible in the lower left corner is Sappho (1895) by Count Prosper d'Epinay, which remains on display elsewhere in the museum more than a century later. Other identifiable works include Medea (1869) by William Wetmore Story, located on the far right side; California (1858) by Hiram Powers, in the alcove on the left side; Bohemian Bear Tamer (1888) by Paul Wayland Bartlett, standing in the lower center of the scene; and Bacchante and Infant Faun (1894) by Frederick William MacMonnies, visible in the distance in the lower right center. All of these works likewise remain in the museum's collections.
Today, the Great Hall remains in use as the museum's main entrance, with few architectural changes since the first photo was taken. However, it no longer features a large statuary collection, as most of these works have been moved to other parts of the museum as the building has expanded. Even the statues in the alcoves have since been removed, and replaced by floral displays. Only two large statues still stand here, with one in front of each group of ticket counters. On the south side, closest to the foreground, is the Greek Statue of Athena Parthenos from around 170 B.C., and on the north side in the distance is the Egyptian Colossal Seated Statue of a Pharaoh from around 1919 to 1878 B.C.