The statue William Tecumseh Sherman at the present-day Grand Army Plaza in New York, around 1903-1906. Image courtesy of the Library of Congress, Detroit Publishing Company Collection.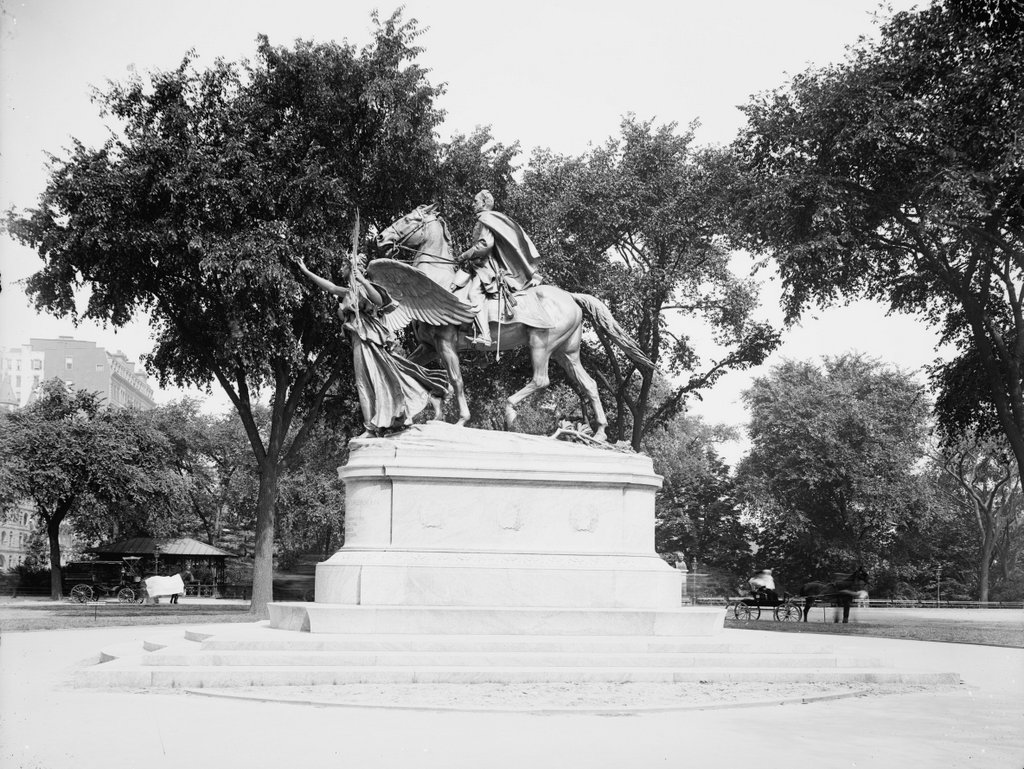 The scene in 2019: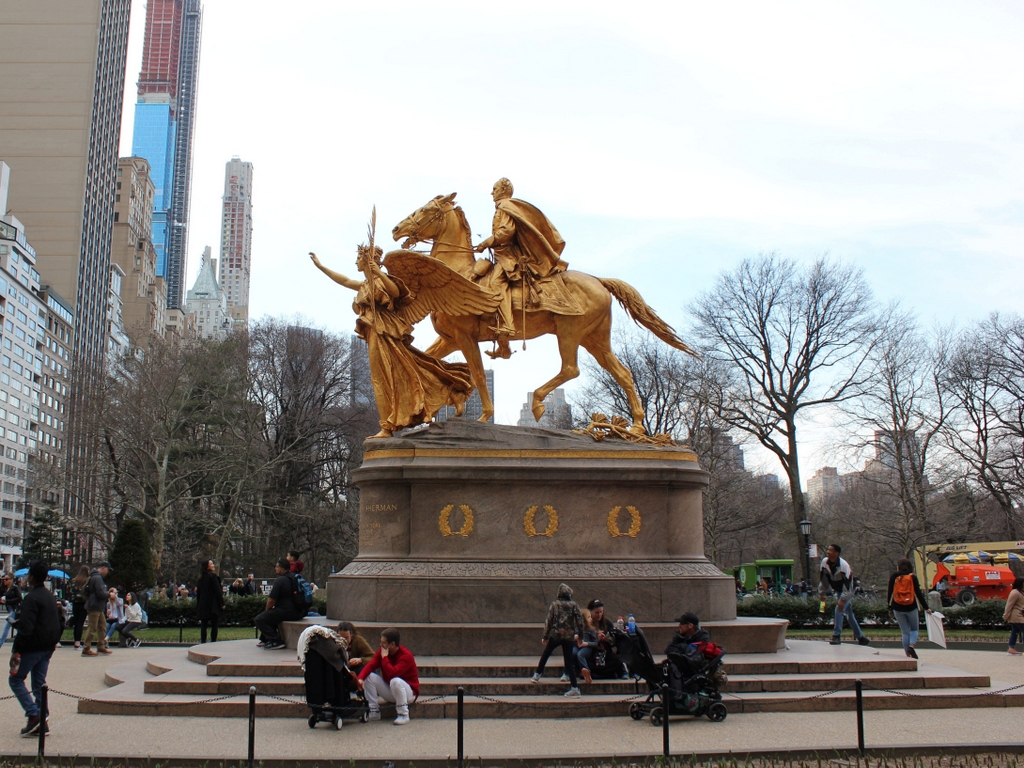 The first photo was taken sometime soon after the 1903 dedication of William Tecumseh Sherman, an equestrian statue honoring the famous Civil War general. Although a native of Ohio, Sherman spent his later years in New York City, and after his death in 1891 the New York Chamber of Commerce commissioned prominent sculptor Augustus Saint-Gaudens to design a memorial in his honor.
It took Saint-Gaudens more than a decade to complete the statue, and it was installed here at the corner of Fifth Avenue and West 59th Street, at the southeast corner of Central Park. This area is now known as Grand Army Plaza, although it did not receive this name until 1923. The statue features Sherman astride his horse Ontario, and they are being led by the winged goddess Victory, who wears a laurel crown and carries a palm frond in her left hand. The figures stand atop a pink granite base, which was designed by Charles Follen McKim, one of the leading American architects of the late 19th and early 20th centuries.
In 1913, the statue was moved 15 feet to the west of its original location, in order to place it in line with the newly-installed Pulitzer Fountain on the south side of the plaza. Then, a few years later, it was temporarily removed from this site and placed in storage, in order to make room for the construction of a new subway line. It was eventually returned here by the early 1920s, and over the years it has been re-gilded several times, most recently in 2013. At some point the statue also lost its palm frond and sword, but these were replaced during a late 1980s restoration, and today the statue looks essentially the same as it did when the first photo was taken more than a century ago.