The main entrance to the New York Public Library at 5th Avenue and 41st Street, around 1911-1920. Image courtesy of the Library of Congress.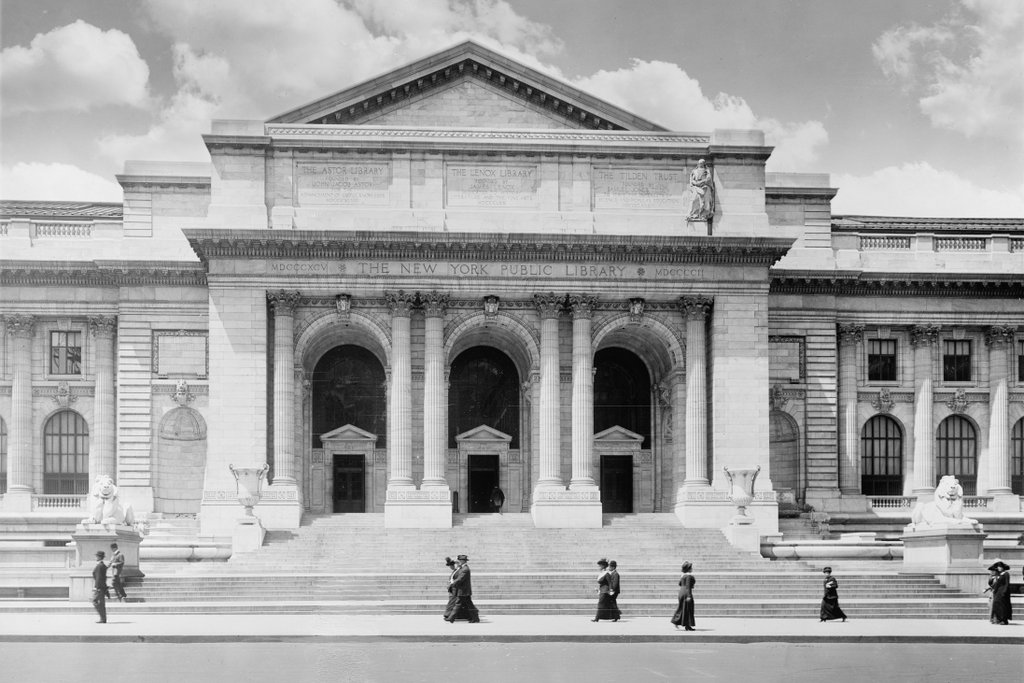 The scene in 2019: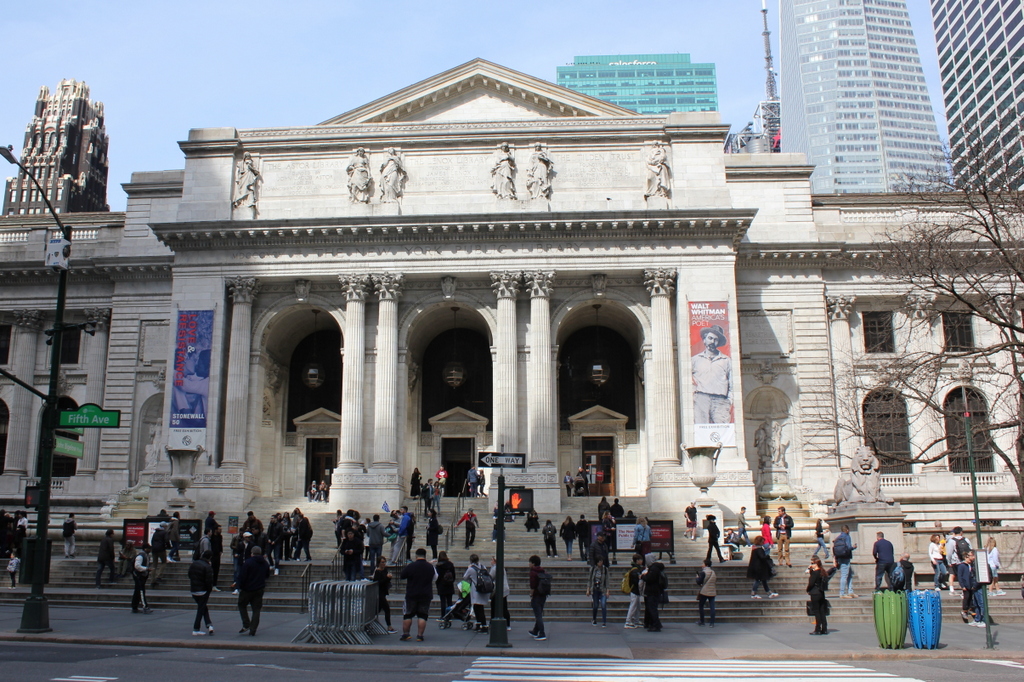 As discussed in an earlier post, the main branch of the New York Public Library was completed here in 1911, on the west side of 5th Avenue between 40th and 42nd Streets. It was designed by the noted architectural firm of Carrère and Hastings, and it features an ornate Beaux-Arts exterior. Here on 5th Avenue, the main entrance consists of three archways, each flanked by a pair of Corinthian columns. Six statues stand above the entrance, and there are also others closer to the ground, including in the alcoves on the left and right, and the lions on either side of the stairway.
The first photo was evidently taken soon after the building was opened, because not all of the statues were installed by this point. The lions, designed by sculptor Edward Clark Potter, were here, but the statues in the alcoves—Beauty and Truth by Frederick William MacMonnies—had yet to be added. Above the entrance, a lonely statue stands on the far right side in the first photo, although it would later be joined by the other five figures.
Today, more than a century after the first photo was taken, the sidewalk in front of the library is significantly more crowded, as is the skyline in the distance. However, the library has remained standing throughout this time, with hardly an exterior changes in this scene aside from the additional statuary. Over the years, the lions have become probably the most recognizable feature here at the main entrance, and they have since come to represent the library itself, even appearing in its logo. The building itself remains in use as one of the world's largest libraries, and in 1965 it was designated as a National Historic Landmark because of its architectural and historical significance.