The Kavanagh Furniture store on State Street in Springfield, around 1938-1939. Image courtesy of the Springfield Preservation Trust.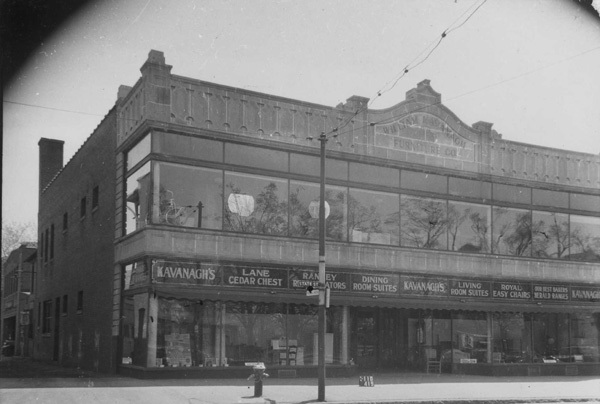 The scene in 2019: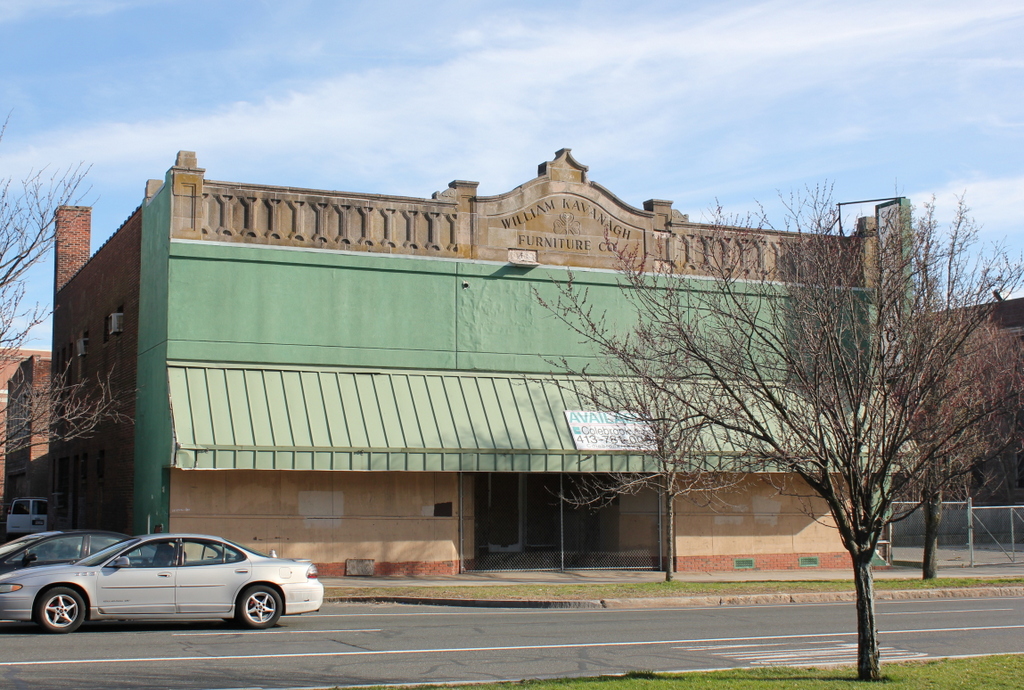 Until it closed in 2009, Kavanagh Furniture was one of the oldest businesses in Springfield, with a history that dated back to 1873. It began as the furniture company of Dennis Nelen, an Irish immigrant who had come to the United States only a few years earlier. He later formed a partnership with fellow Irishman William Kavanagh, and by the 1890s the two men were running the business at this location on State Street.
Nelen died in 1904, and it was around this time that Kavanagh acquired control of the company. Then, at some point in the early 20th century he constructed the two-story building that currently stands here on this site. He continued to run the store for the rest of his life, until his death in 1930. He left an estate of nearly $300,000, equivalent to over $4.5 million today, which included 1,987 of the 2,000 shares of the furniture company. Kavanagh apparently had no children, so he bequeathed these shares to his employees. The single largest beneficiary among the employees was Frank Nelen, the son of his former business partner, and he subsequently became the company president and treasurer.
The first photo was taken less than a decade later, showing the building as it appeared during the Great Depression. Nelen was still running the company at the time, but he died only a few years later in 1942. However, the company remained in the Nelen family for many years, with his son John D. Nelen carrying on the business into the 21st century. During this time, the building underwent some changes, including covering the second story windows, but Kavanagh Furniture continued to operate here until it went out of business in 2009. Since then, the building has remained vacant and boarded up, but it still stands here on State Street.