The building at 429-435 State Street in Springfield, around 1938-1939. Image courtesy of the Springfield Preservation Trust.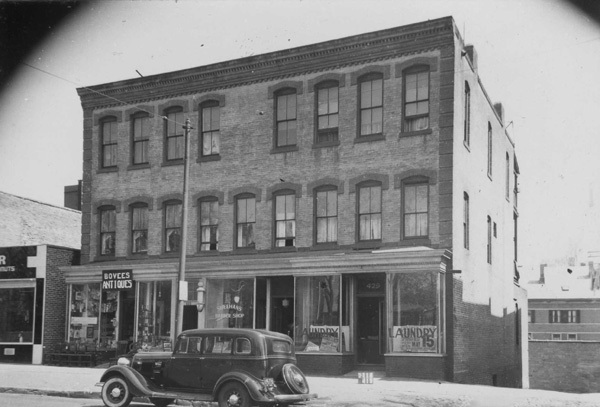 The scene in 2019: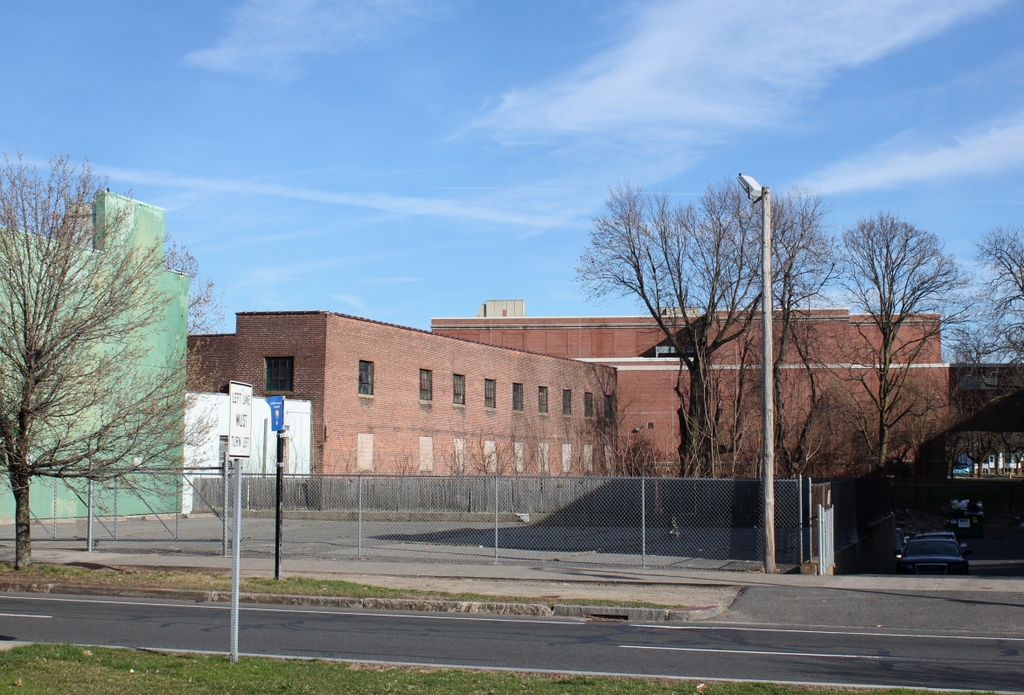 This building was probably constructed sometime around the 1870s or 1880s, on the south side of State Street opposite the Springfield Armory. At the time, this block of State Street included a number of similar brick, three-story commercial buildings, and these generally had retail tenants on the ground floor, with apartments on the upper two floors. It is difficult to precisely date the building, but it was definitely here by the turn of the 29th century, when it appears in the city atlas as the property of Oscar F. Swift. At the time, it had at least three businesses on the ground floor, with grocer Charles H. Montgomery on the right, boot and shoe dealer Arthur O. Etienne in the middle, and locksmith Charles C. Spencer on the left.
The first photo was taken about 40 years later, in the late 1930s. By this point its tenants included launderer Charles Murphy on the right, barber Michael M. Sheehan in the middle, and antique dealer Harrison H. Bovee on the left. On the upper floors, the building had at least four families renting apartments, including Bovee, who lived here with his wife Agnes and their son Gerald. According to the 1940 census, they paid $17 per month in rent, and the other three families paid between $16 and $18.
The building was still standing here for at least a few decades after the first photo was taken, and perhaps its last retail tenant was DeMarco's Wholesale Toy & Novelty, which was located here in the late 1950s and 1960s. It was ultimately demolished sometime around the 1970s, and the property subsequently became a parking lot adjacent to the now-vacant Kavanagh Furniture Company building, which stands on the left side of the scene in the present-day photo.