A group of rowhouses on the south side of Chestnut Street, near the corner of Fifth Street in Philadelphia, in May 1859. Image courtesy of the Library Company of Philadelphia, Frederick De Bourg Richards Collection.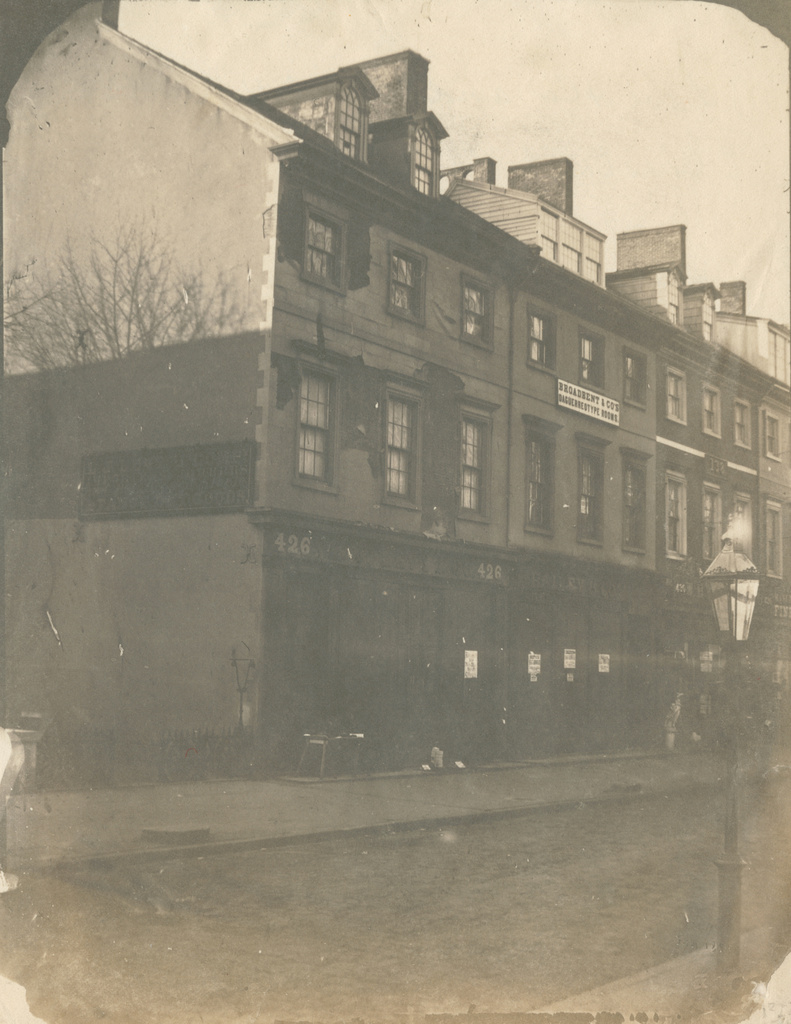 The scene in 2019: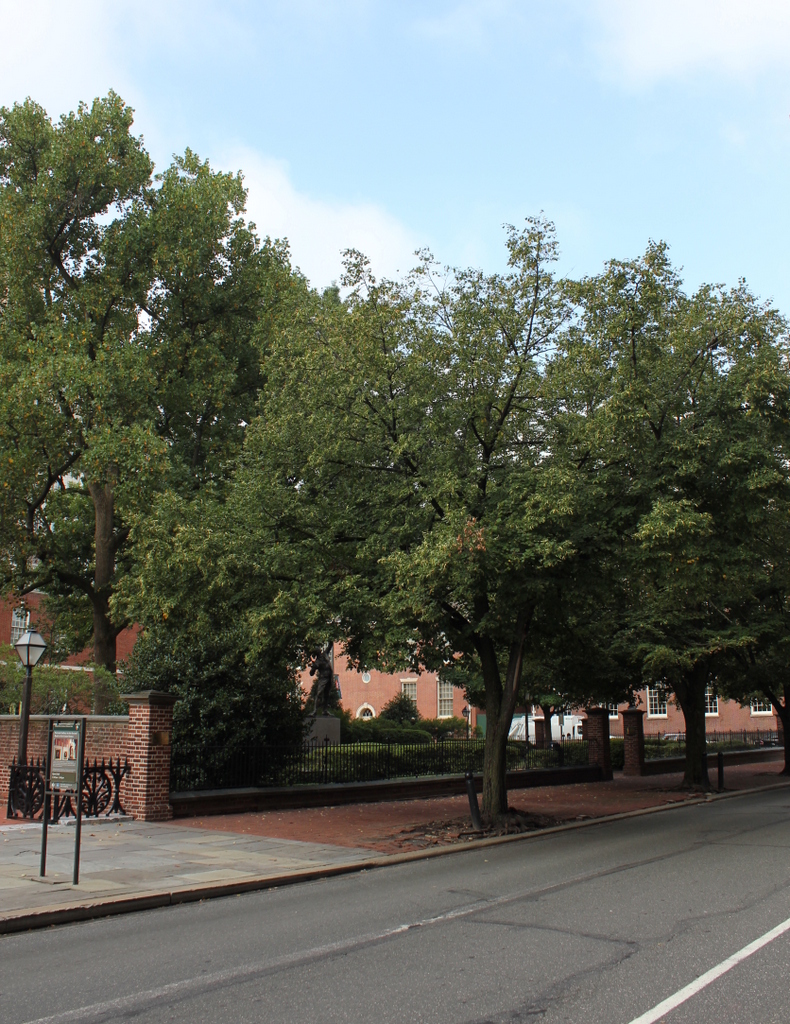 The scene in the first photo shows a group of rowhouses on the south side of Chestnut Street, facing west toward the corner of Fifth Street. Based on their architecture, these houses were likely built around the late 18th or early 19th centuries, and they may have originally been single-family homes, although by the time the photo was taken they all had commercial storefronts. Although located just outside of the frame on the far right side, the house at the corner of Fifth Street had once been the home and studio of artist Gilbert Stuart, and it was there in 1796 that George Washington sat for the famous Lansdowne Portrait.
The first photo was taken by Frederick De Bourg Richards, who used his camera to document the historic buildings that were, in many cases, rapidly disappearing and being replaced by modern buildings. Richards did not include any caption aside from the location of the photo, but a few of these buildings appear to have been in rough shape, particularly the one on the left at 426 Chestnut Street, which has a crumbling exterior wall. According to the signs, the ground floor of this building was occupied by L. J. Levy & Co., a dry goods merchant. Just to the right of this building, at 428 Chestnut Street, was the storefront of silversmiths Bailey & Co. This building also features a sign for the daguerreotype studio of Broadbent & Co., which was probably located on one of the upper floors.
Despite the signs advertising for these companies, both 426 and 428 Chestnut Street appear to be vacant, with boarded-up storefronts. It is entirely possible that these were both being prepared for demolition, especially given the poor condition of 426 Chestnut. Either way, all of the buildings in this scene were eventually demolished by 1885, when the Drexel Building was constructed on this site. The Drexel Building was, in turn, demolished as part of the development of the Independence National Historical Park, and today this site of Signers' Garden. This small park honors the signers of both the Declaration of Independence and the Constitution, and it features a statue of Philadelphia native George Clymer, who signed both of these documents.