The birthplace of President John Adams at 133 Franklin Street in Quincy, on October 10, 1929. Image courtesy of the Boston Public Library; photographed by Leon Abdalian.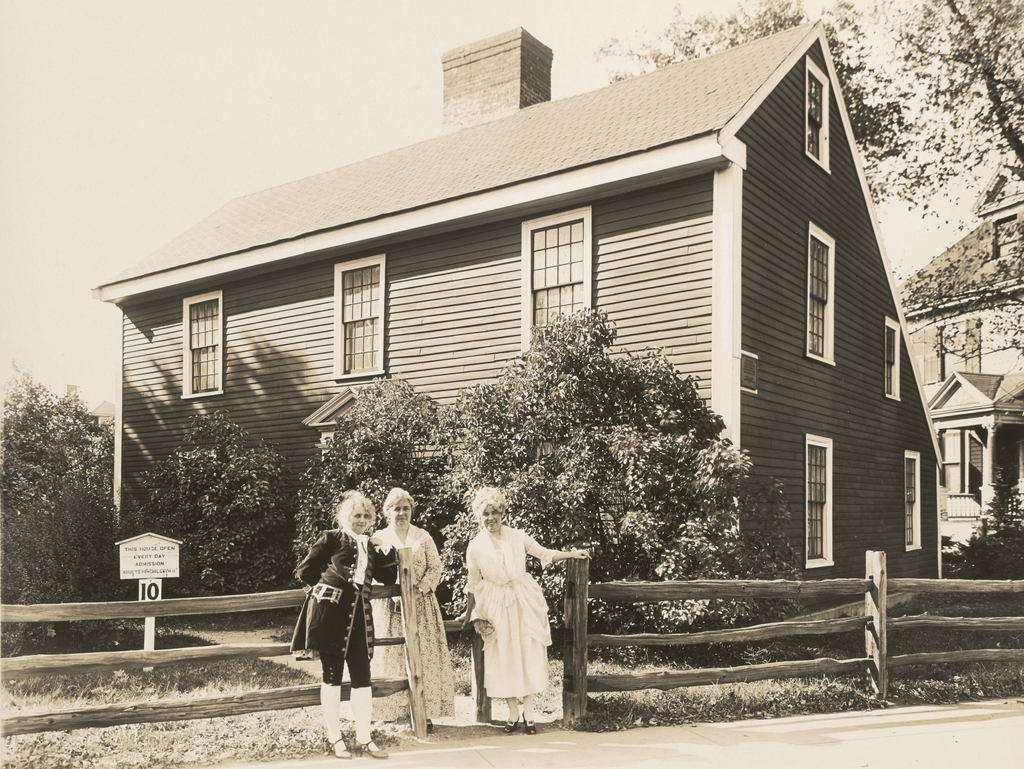 The scene in 2019: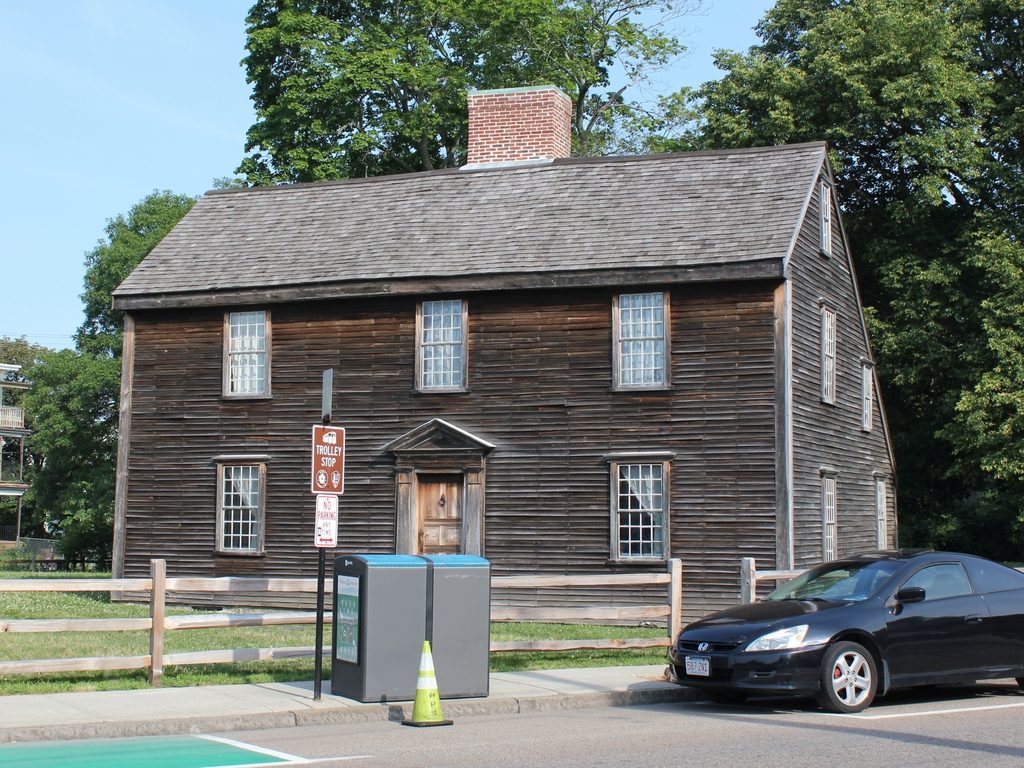 As explained in more detail in an earlier post, this house was the birthplace of John Adams, the second president of the United States. The house itself was built in 1722 as the home of the president's father, Deacon John Adams. In 1734, he married Susanna Boylston, and a year later their son John Adams was born in the east bedroom on the second floor, in the corner of the house closest to the foreground. They would have two more children, Peter and Elihu, who were born over the course of the next few years.
Peter inherited this house after their father's death in 1761, but the younger John Adams would apparently live here until 1764, when he married Abigail Smith and moved into the house next door, where their son and future president John Quincy Adams would be born in 1767. John later purchased his birthplace from his brother in 1774 and used it as a rental property, and then in 1803 sold both houses to John Quincy Adams. The Adams family would maintain ownership of both houses into the early 20th century, although they were rented to other tenants for most of this time.
By the time the first photo was taken, the birthplace was still owned by the Adams family, but was being operated as a museum by the Adams Chapter of the Daughters of the American Revolution. The photo was taken by Leon Abdalian, a photographer who extensively documented historic buildings in and around the Boston area during the early 20th century. His caption does not provide any additional information beyond the location and date, but it seems likely that the three costumed women in the foreground were likely DAR members who worked as guides at the house museum.
Both this house and the adjacent John Quincy Adams birthplace were eventually sold to the city of Quincy in 1940. Then, in 1978 they were transferred to the National Park Service, and they became part of the Adams National Historical Park, which also includes the Peacefield mansion where John Adams lived later in his life. Throughout this time, the birthplace has been well maintained, and today the only significant difference is the lack of paint on the exterior of the house, which was likely done in order to be more historically accurate. Together, these two houses are the only surviving birthplaces of the first eight presidents, and they are also the geographically closest of any two presidential birthplaces, as they stand just 75 feet from each other.