The Junior High School, seen from the Town Green in Longmeadow on April 27, 1923. Image courtesy of the Longmeadow Historical Society, Emerson Collection.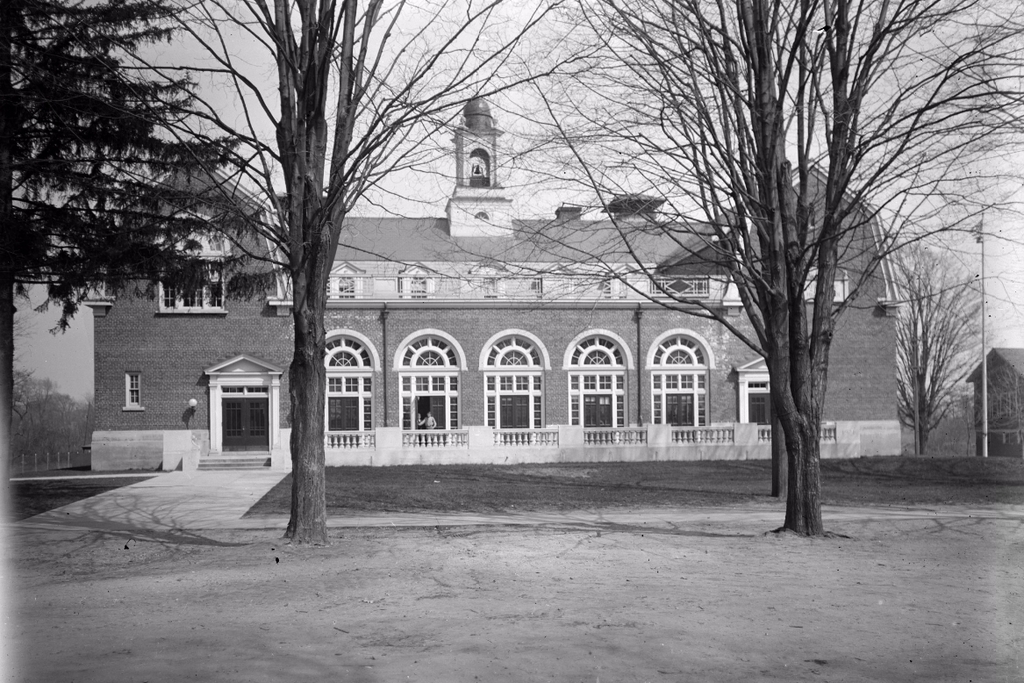 The building in 2016, now part of the Center Elementary School: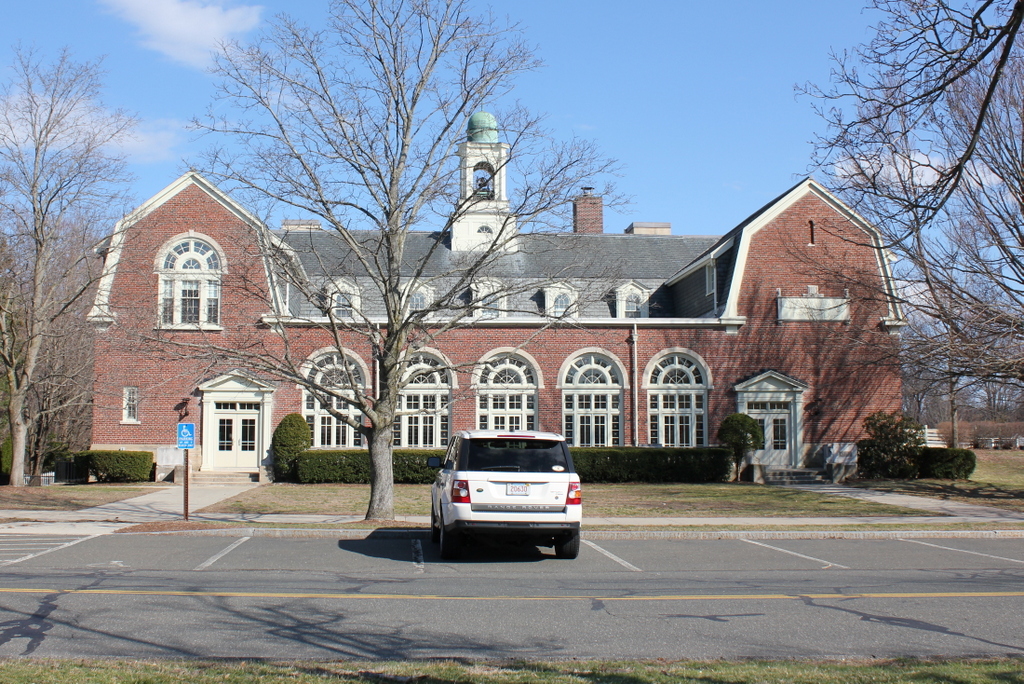 This school was built in 1921 as the Longmeadow Junior High School, and seven years later another school building was built just to the right of here. The two buildings later became Center Elementary School, and today from this angle they look the same on the outside as they did in the 1920s, but everything on the interior is new. Both buildings were completely gutted in the mid-1990s, leaving only the exterior walls still standing, and an entirely new structure was built inside. They were also connected via a new library, which was built in the back of the school, below the grade of the road.. By preserving the exteriors, and by making the modern addition invisible from here, it helps to maintain the character of the Town Green area, which is a historic district on the National Register of Historic Places.