The view looking northeast from the top of the Washington Monument, between 1906 and 1915. Image courtesy of the Library of Congress, Detroit Publishing Company Collection.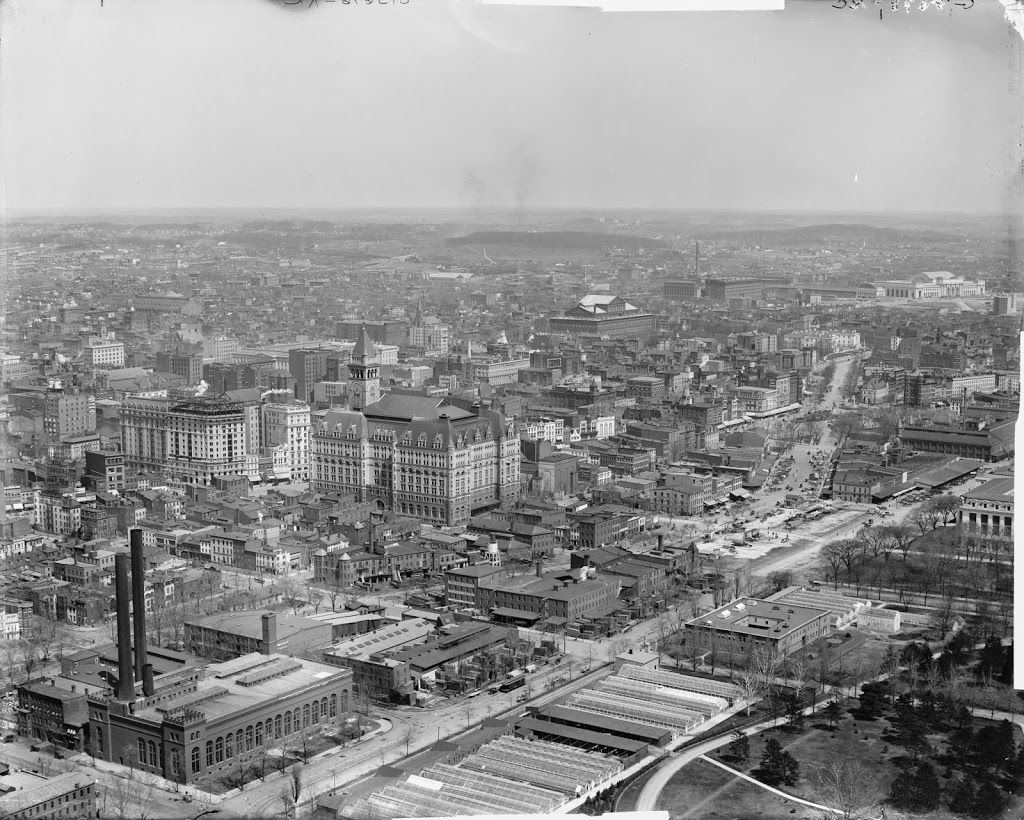 A similar (although not quite exact) view from 2006: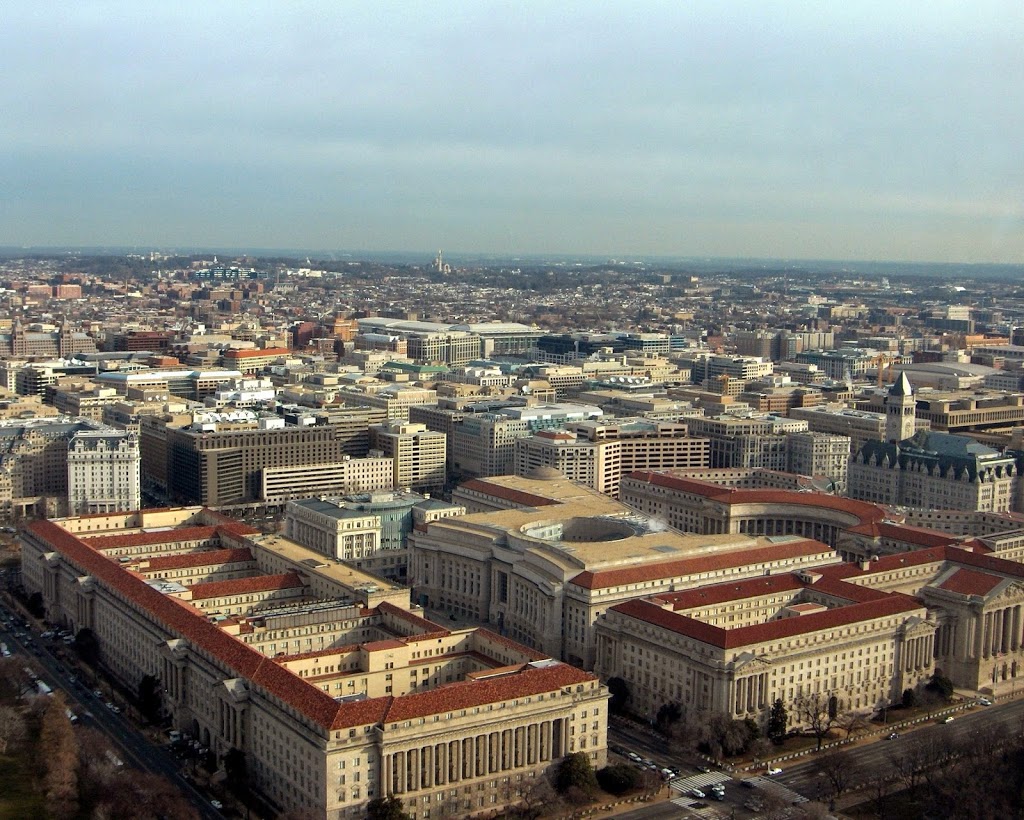 The two photos don't quite line up perfectly, but since I took the present-day photo over seven years ago without having the older one in mind, I would say I came pretty close.  The early 20th century photo, though, shows the view of DC a little further to the right than what I actually took in 2006.  Still, though, there are a few landmarks visible in both – in particular, the Old Post Office Pavilion located on the far right of the 2006 photo.  Otherwise, much has changed – the low-rise buildings in the foreground were replaced by the massive present-day government buildings that were built in the 1930's, and currently house the US Department of Commerce and the Environmental Protection Agency.