The Old Central High School, seen from First Street in Pittsfield, around 1900-1906. Image courtesy of the Library of Congress, Detroit Publishing Company Collection.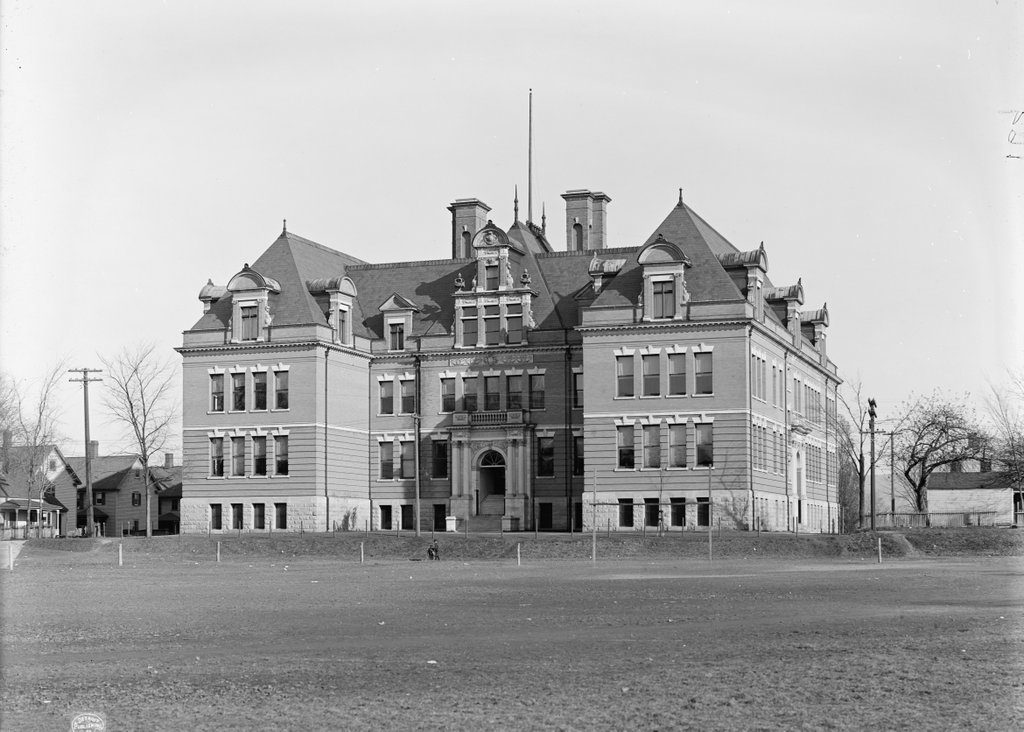 The building in 2016: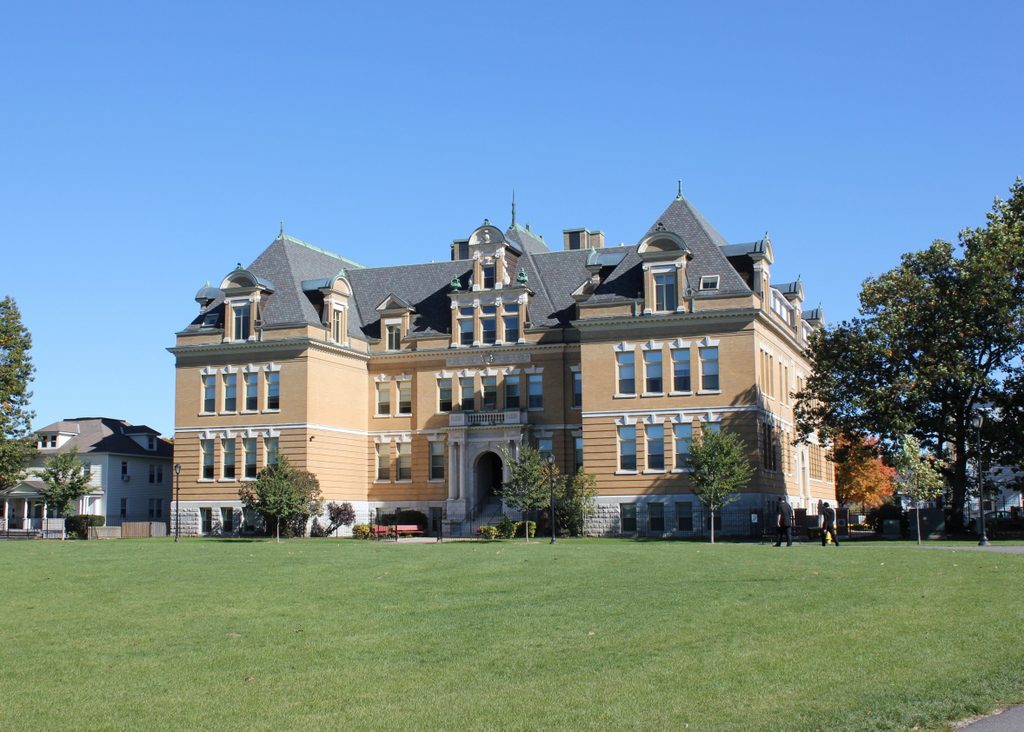 This land between First and Second Streets had once been Pittsfield's cemetery, but in 1872 the graves were relocated and the land was redeveloped as the Common. A few decades later, after Pittsfield's high school building burned down, this location was seen as ideal for a new school. It opened in 1898, with a capacity of 600 students, but the city was experiencing rapid growth at the time. Between 1900 and 1920, Pittsfield doubled in population, and it did not take long for the new high school to be overcrowded.
A new, significantly larger high school opened in 1931, a few blocks away on East Street. The old building became the junior high school, and starting in 1961 it housed the newly-established Berkshire Community College. After the college moved to its current campus in 1972, the old school was again vacant. It was ultimately preserved, though, and was redeveloped into housing. Today, it still has all of the same architectural splendor that it had when it first opened, and it is listed on the National Register of Historic Places.