Congressman Allen T. Treadway presenting two rakes to President Calvin Coolidge at the Coolidge Homestead in Plymouth, Vermont on August 19, 1924.  Photo courtesy of Boston Public Library, Leslie Jones Collection.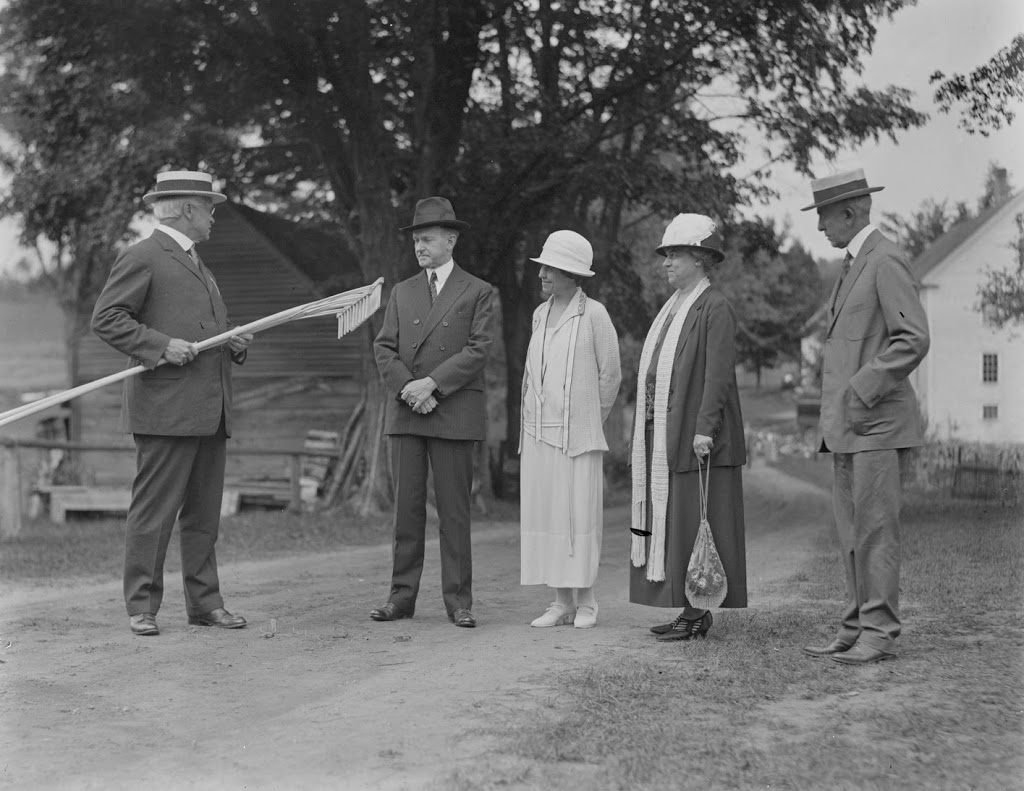 The scene in 2014: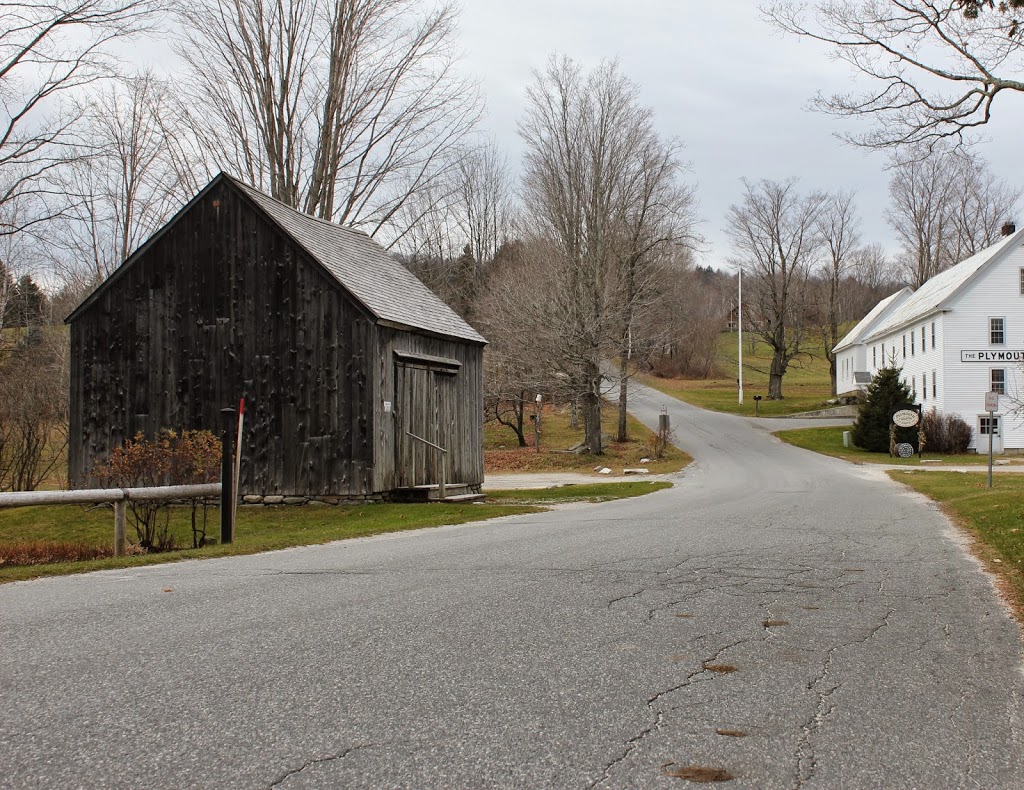 I'm not quite sure what's going on in this first scene.  I understand that Congressman Allen Treadway is giving two hand-carved rakes to President Coolidge, but I'm not entirely sure why.  Film of this ceremony can be seen at the beginning of this video.
Congressman Treadway represented the First Massachusetts District from 1913 until 1945, and before that he was the President of the Massachusetts Senate from 1909-1911, three years before Coolidge himself would hold the same position.  They never actually served together in the Senate; Treadway left just before Coolidge started, but like Coolidge he was a Republican from Massachusetts and fellow graduate of Amherst College.