Looking west on Beach Street toward Harrison Avenue in 1860. Photo courtesy of Boston Public Library.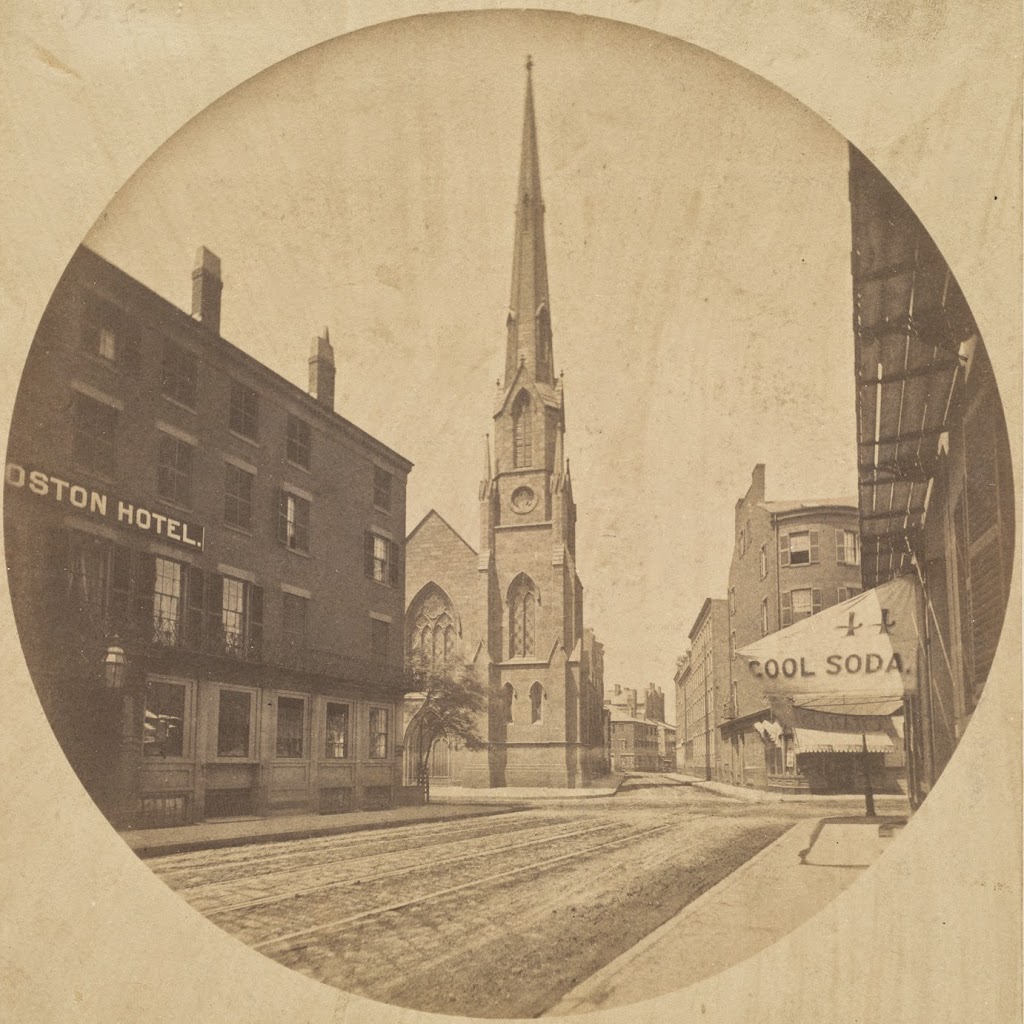 Beach Street in 2014: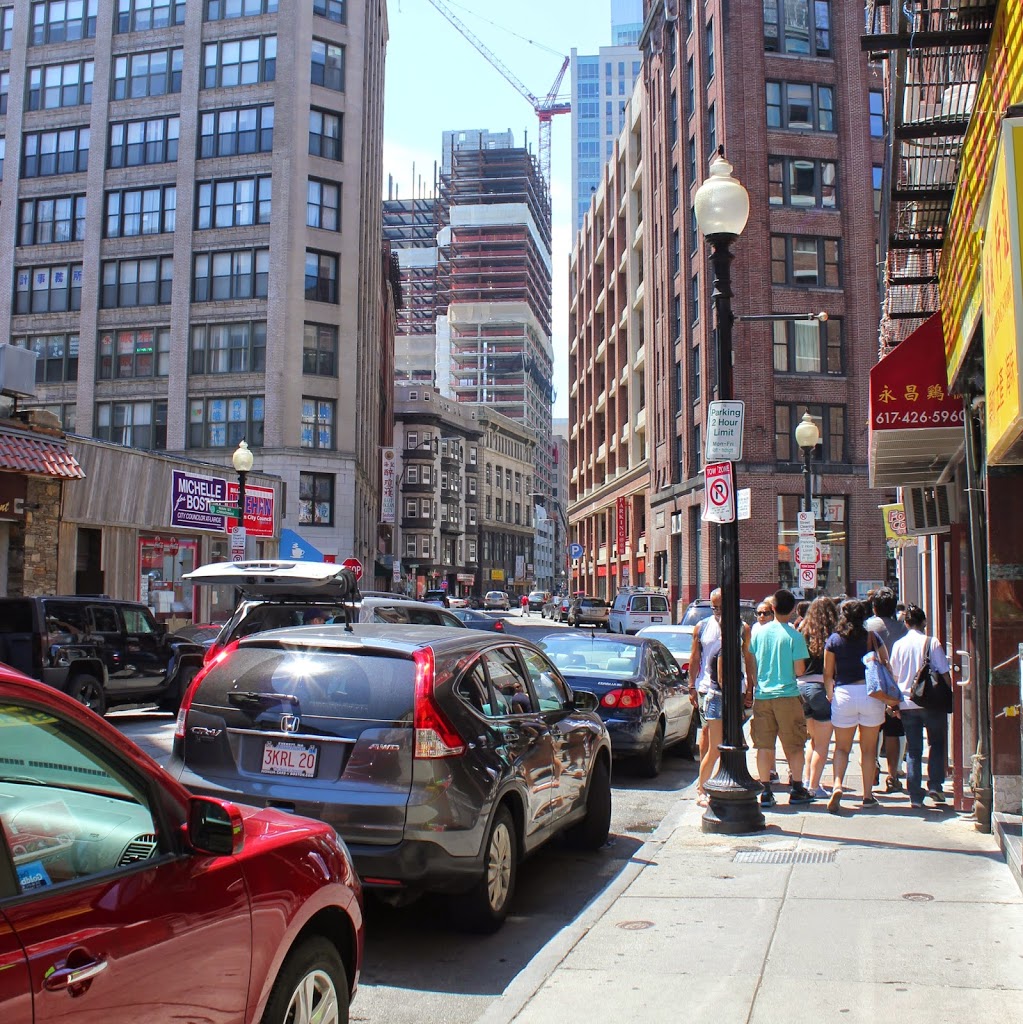 Taken before the neighborhood was redeveloped as a major commercial district, the first photo shows a variety of early 19th century architecture, with a combination of a hotel (the Boston Hotel on the left), a church (Beach Street Church), and residential buildings.  Notice also the awning that advertises "cool soda" at the business on the right.  Today, this area has undergone total redevelopment, and is now in the midst of Boston's Chinatown neighborhood.