The Boston, Concord and Montreal Railroad station at the Pemigewasset House in Plymouth, around 1900-1909. Image courtesy of the Library of Congress, Detroit Publishing Company.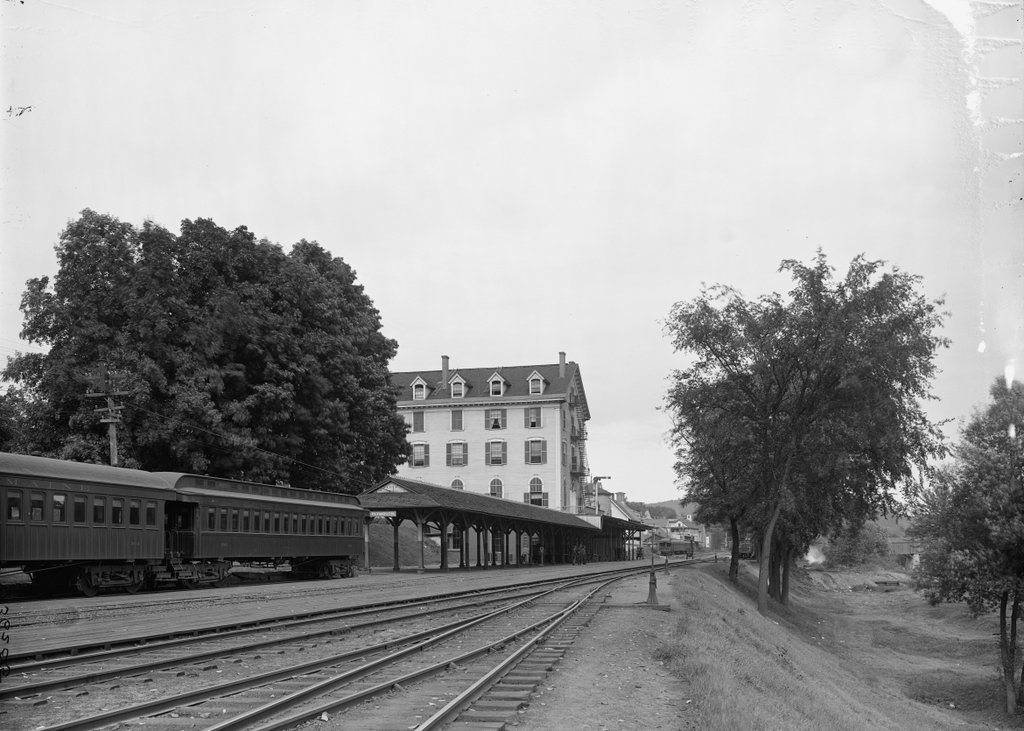 The same location in 2019: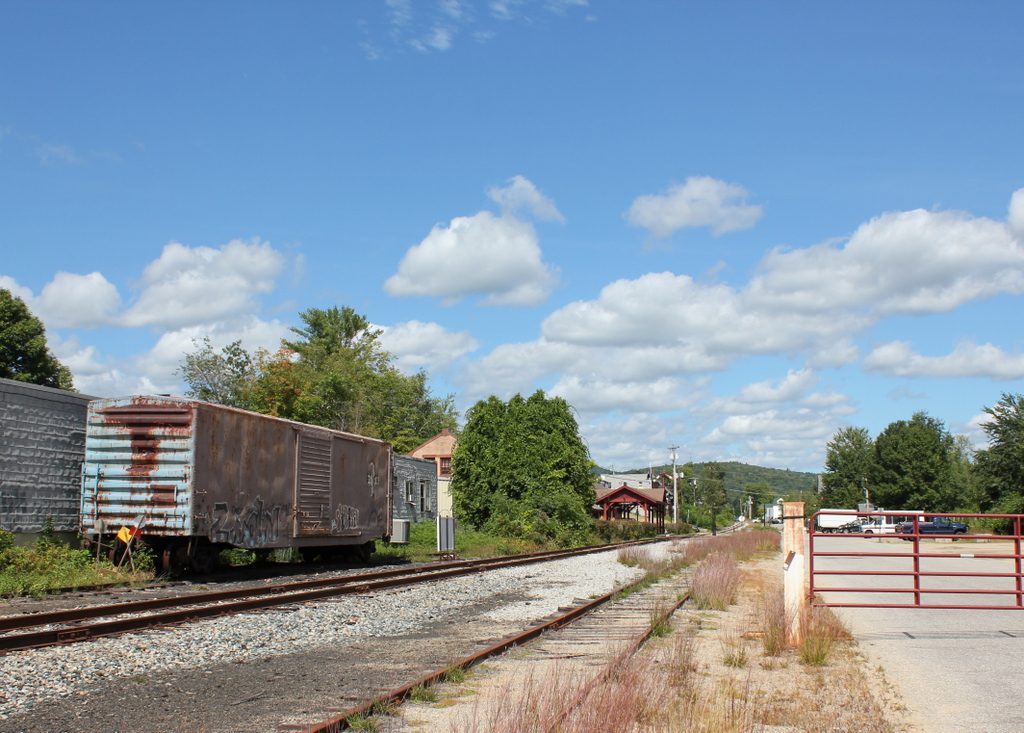 This railroad station in Plymouth would have been a busy place at the turn of the last century.  Aside from local residents, passengers would have included students at the Plymouth Normal School, as well as travelers to the White Mountains.  Located at the southern end of the White Mountains, any visitor from the south would have passed through here, and many stayed at the Pemigewasset House, the large building in the center of the photo.  The hotel was owned by the Boston, Concord and Montreal Railroad, with the depot conveniently built into the basement.  The daily northbound and southbound trains that passed through here around noon would stop for a half hour so passengers could enjoy a lunch at the restaurant in the hotel, which was also owned by the railroad.
The Pemigewasset House burned in 1909, taking the old railroad depot with it.  The hotel was rebuilt, but further up the hill and away from the tracks.  The depot was rebuilt here as a stand-alone building, and it survives to this day, in the center of the photo partially hidden by trees.  In the first photo, the railroad was owned by the Boston, Concord and Montreal Railroad, but was operated by the Boston & Maine Railroad, who leased the BC & M from 1895 until merging with it in 1919.  Two Boston & Maine passenger cars can be seen to the left, with a number of other rail cars in the distance beyond the station.
Passenger rail service to Plymouth was eliminated in the mid 20th century, and today the old railroad station is a senior center.  The only passenger trains that run now are scenic trains, including a fall foliage train that, like its predecessors, stops in Plymouth for lunch.  The Boston & Maine Railroad hasn't existed as an independent railroad since 1983, but in the 2019 photo an old B&M boxcar sits on a side track, contrasting with the B&M coaches in the first photo.  Most of it has been repainted, but the old railroad's light blue colors can still be seen amid the rust on the back of the boxcar.