The Quincy House on Brattle Street in Boston, taken in 1860. Photo courtesy of Boston Public Library.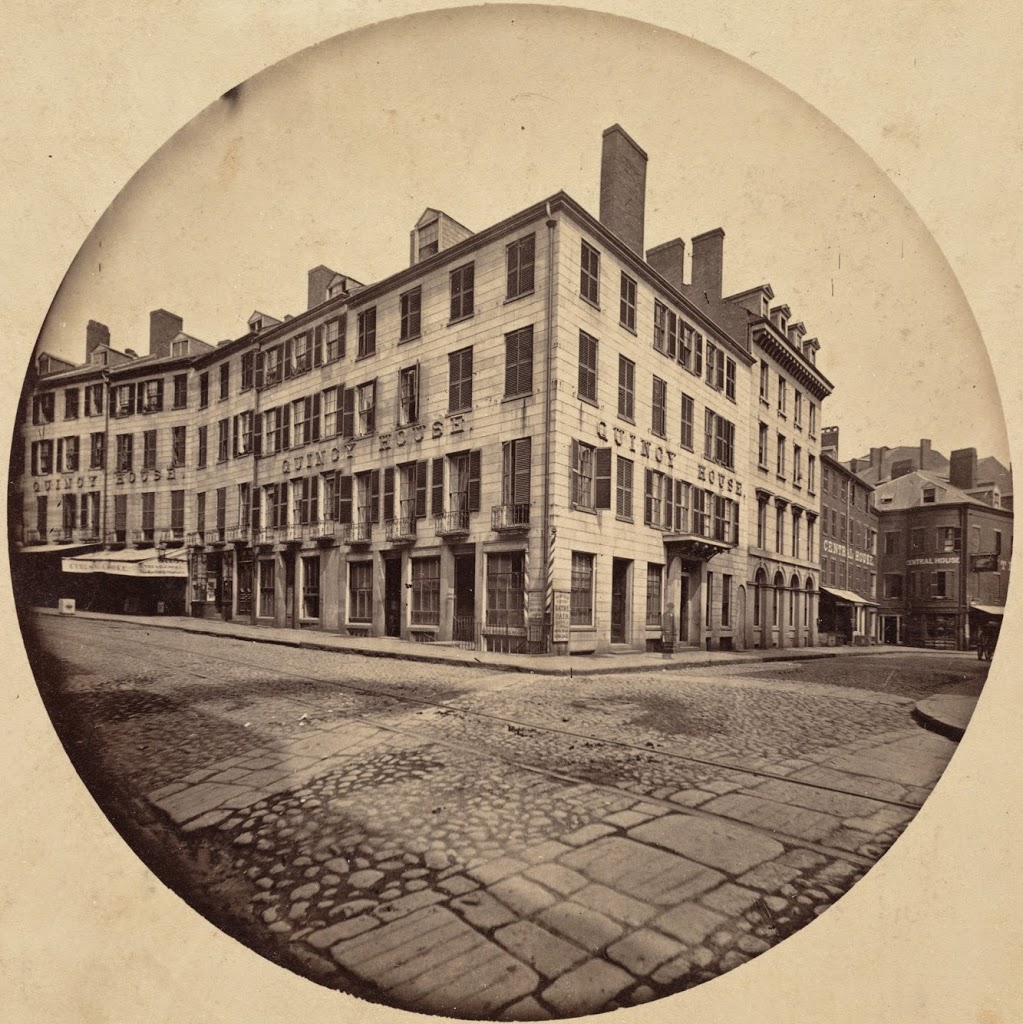 The scene in 2014: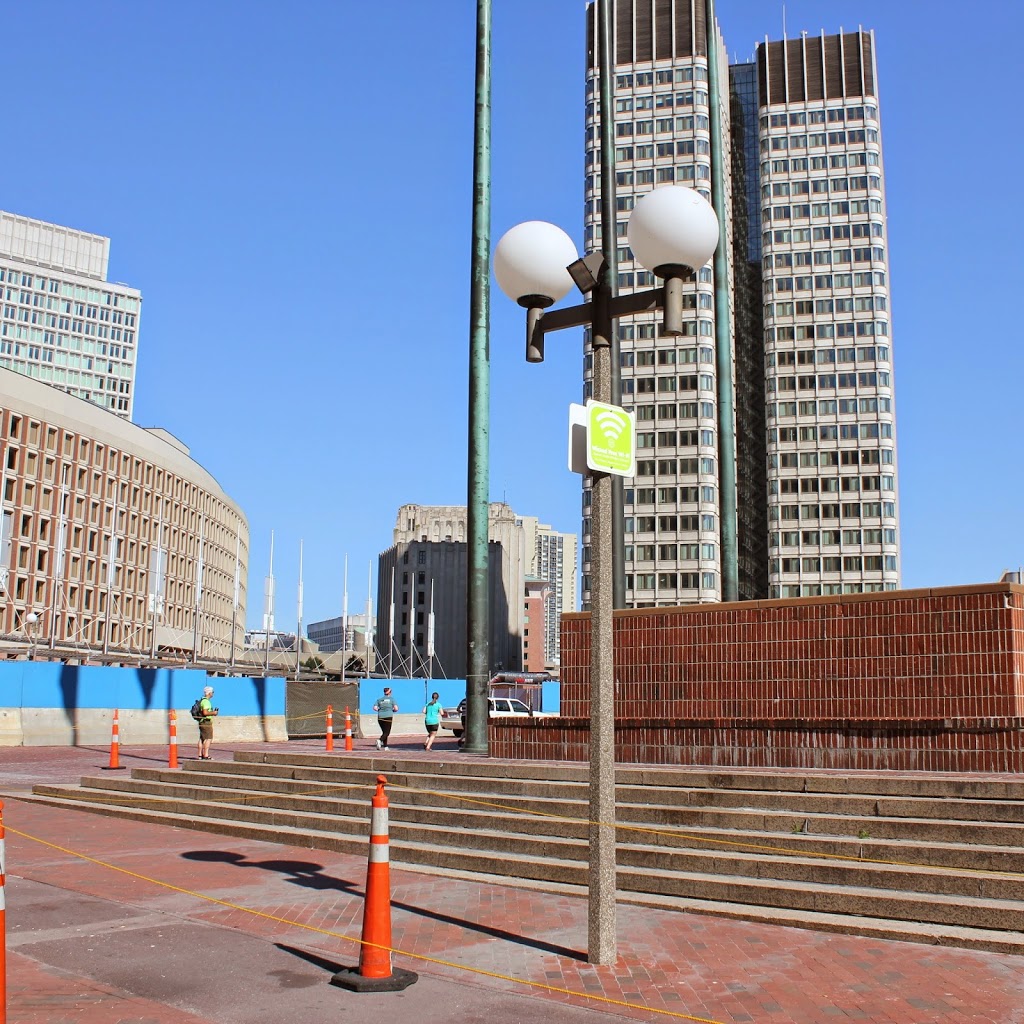 Located just as short distance from Scollay, Adams, Dock, and Faneuil Hall Squares, the Quincy House enjoyed a prominent location in downtown Boston.  The hotel was built around 1819, and was constructed of granite, only a few years before similar materials were used to build Quincy Market just a few block away.  In its heyday, it was one of the best hotels in Boston, and was also used by many different labor unions as a meeting place.
The 1860 photo, taken by photography pioneer Josiah Johnson Hawes, shows the hotel's original appearance, before a renovation in the 1880s that added an additional three stories and a clock tower, as seen in this photo from the City of Boston Archives. However, by the 1920s the aging hotel suffered from increased competition, and closed in 1929. The building itself was demolished in 1935, less than 30 years before the entire neighborhood was taken down to build City Hall and the City Hall Plaza, as seen in the 2014 photo.