The Essex County Registry of Deeds and Probate Court, on Federal Street in Salem, around 1909-1920. Image courtesy of the Library of Congress, Detroit Publishing Company Collection.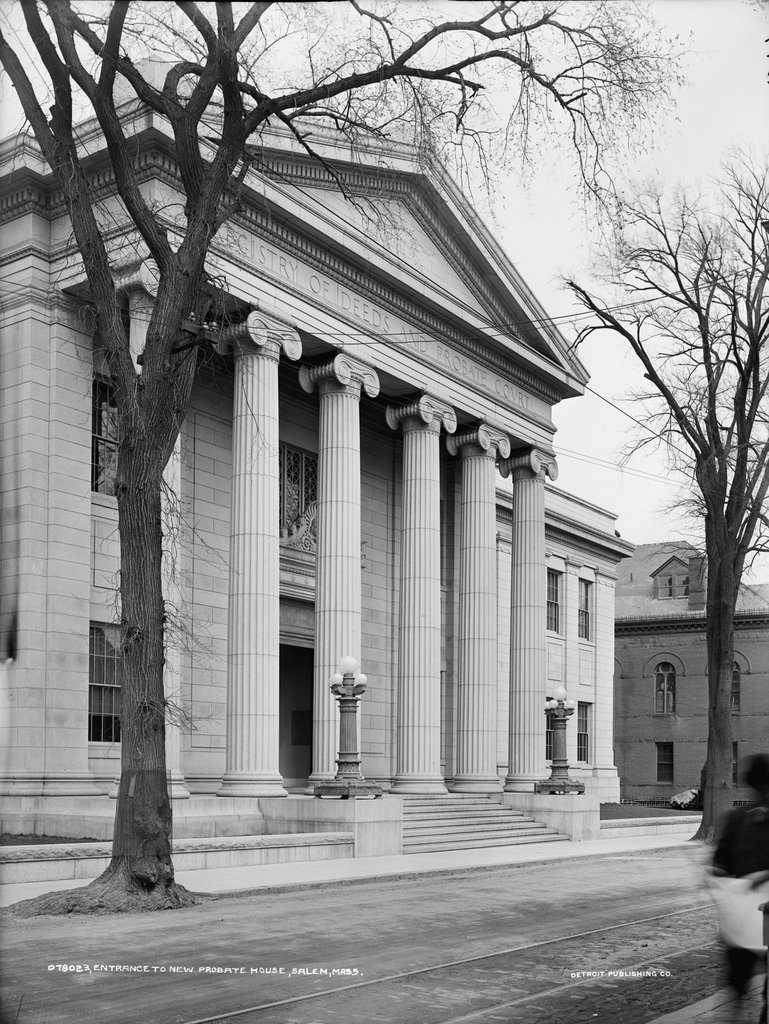 The courthouse in 2017: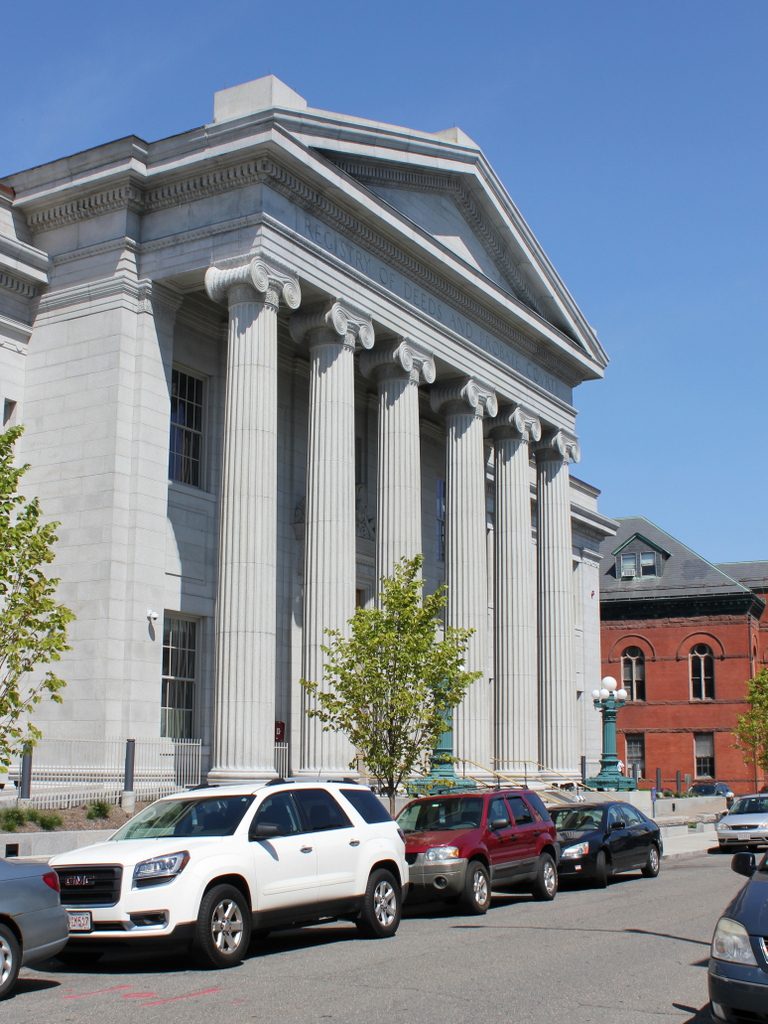 As mentioned in an earlier post, Federal Street is the site of four Essex County courthouse buildings, representing a wide range of architectural styles, from mid-19th century Greek Revival to 21st century Postmodernism. The oldest of these, just out of view on the far right of this scene, was built in 1841, and was followed by a second courthouse in 1862, which can be seen in the distance on the right side of these photos. However, both of these buildings were subsequently dwarfed by the much larger Registry of Deeds and Probate Court building, which was completed in 1909 and is seen here in these two photos.
The Classical Revival-style courthouse was the work of Clarence H. Blackall, a prominent turn-of-the-century architect whose other works included a number of theaters in Boston. This style of architecture was particularly popular for public buildings of the era, and features a granite exterior with a large pediment above the main entrance, supported by six Ionic columns. Other classical elements include the carving above the door, which includes the head of a woman who is wearing a Greek helmet, presumably symbolizing Athena.
Today, this scene looks essentially the same as it did when the first photo was taken a century ago. The building was used by the Registry of Deeds and the Probate Court for many years, and was expanded from 1979 to 1981 with a large addition to the rear. More recently, it was joined by a new county courthouse, which was completed in 2012 and stands just out of view on the left side of the scene. The two 19th century courthouses were subsequently closed, but this courthouse underwent a major renovation that was completed in 2017. This $50 million project included preservation of the original 1909 structure, along with the demolition and reconstruction of the 1979-1981 addition, and the building now houses the Essex County Probate Court and Family Court.