Another view looking up Washington Street, taken from the corner of Temple Place, around 1906. Image courtesy of the Library of Congress, Detroit Publishing Company Collection.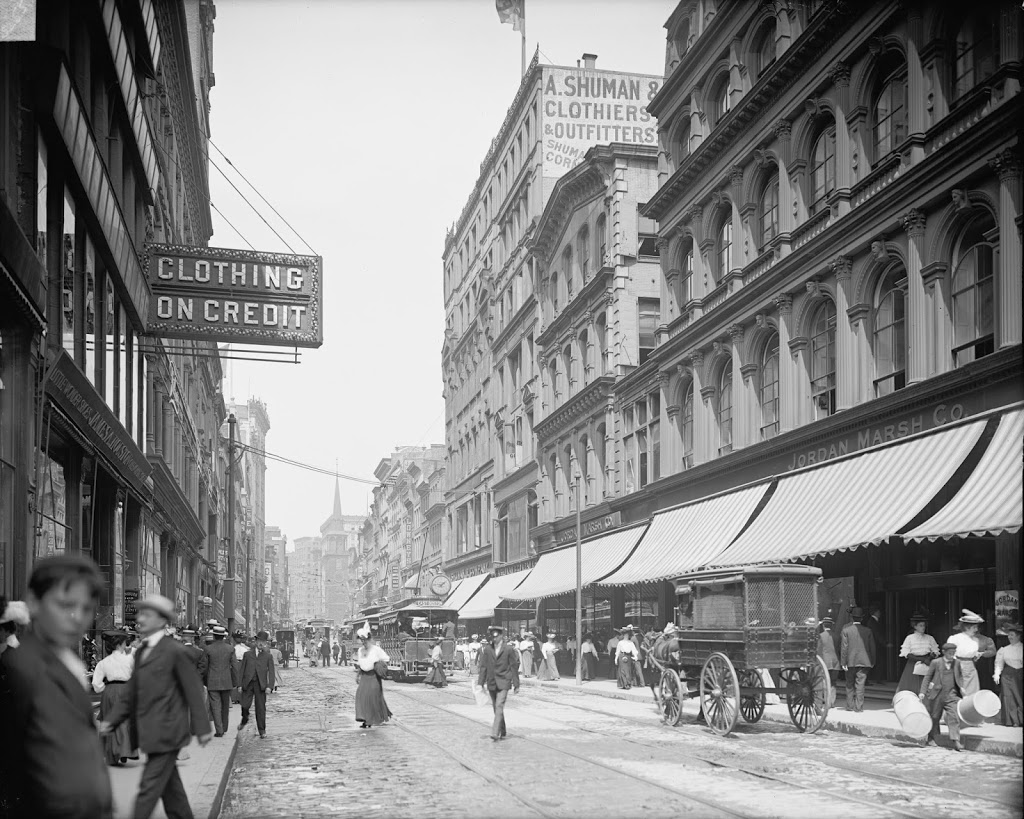 The scene in 2014: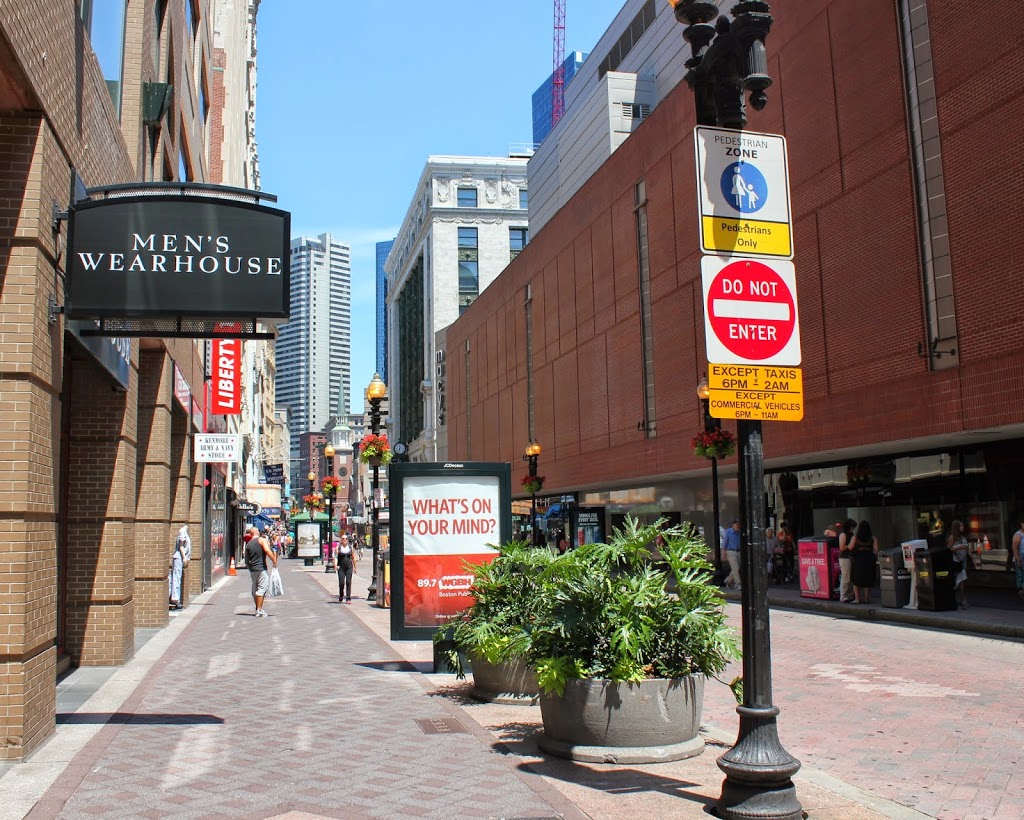 This view of Washington Street was taken a couple blocks back from the one in this post, and shows some of the drastic changes in the Downtown Crossing area.  In this area, Washington Street is closed to most traffic, allowing pedestrians easy access to the stores on both sides of the street.  It's one of the few cases where the "now" photo actually has less traffic than the "then" photo.
Today, Downtown Crossing is still a major shopping district, but almost all of the buildings in the 2014 photo are new – probably the only easily recognizable building in both photos is Old South Meeting House, which is three long blocks down the road.