Looking west on Franklin Street from Devonshire Street in Boston, sometime in the late 1850s. Image courtesy of the Boston Public Library.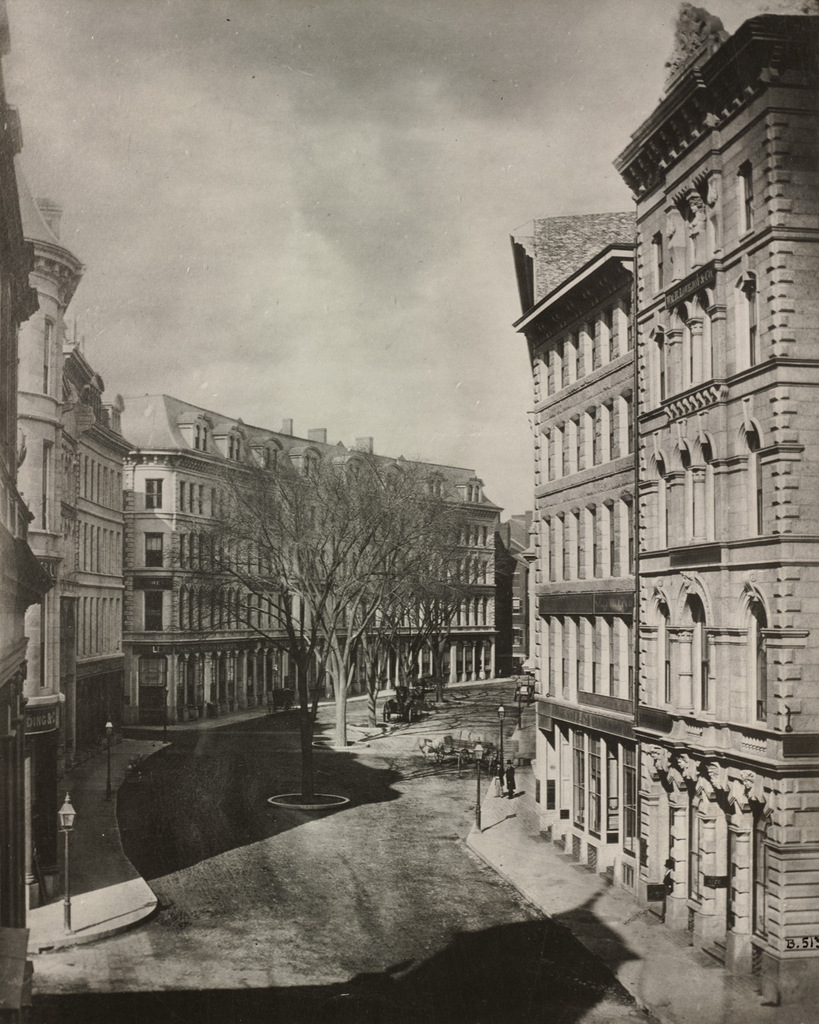 Franklin Street in 2015: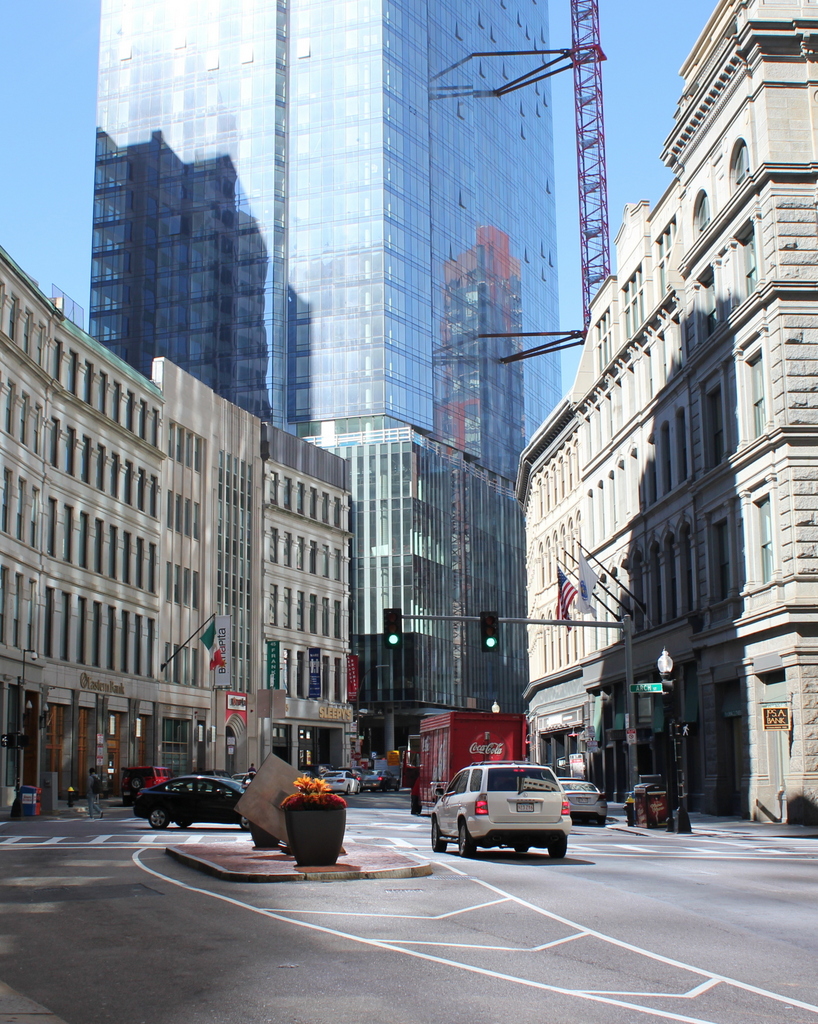 This view of Franklin Street shows the former Tontine Crescent section of the street from the opposite direction of the photos in these posts here and here. When this area was developed by architect Charles Bulfinch in the 1790s, it was an upscale residential neighborhood. Just a few years before the first photo was taken, this curve was lined with elegant townhouses, but by the late 1850s nothing remained of Bulfinch's design except for a few trees in the middle of the street and the curve of the street itself.
The new commercial buildings in the first photo represented Boston's growth and development as a prominent city, but they would turn out to be short-lived. Just over a decade later, the entire area was destroyed in the Great Boston Fire of 1872. They were rebuilt within the next year or so with similar-looking buildings, and many are still standing today. The 2015 photo shows a number of these 1870s buildings, although the background is dominated by Boston's newest skyscraper, the Millennium Tower, which was under construction in the first photo and is scheduled to be completed in the summer of 2016.