Looking down Franklin Street toward Arch Street from Hawley Street in Boston in 1858. Photo courtesy of Boston Public Library.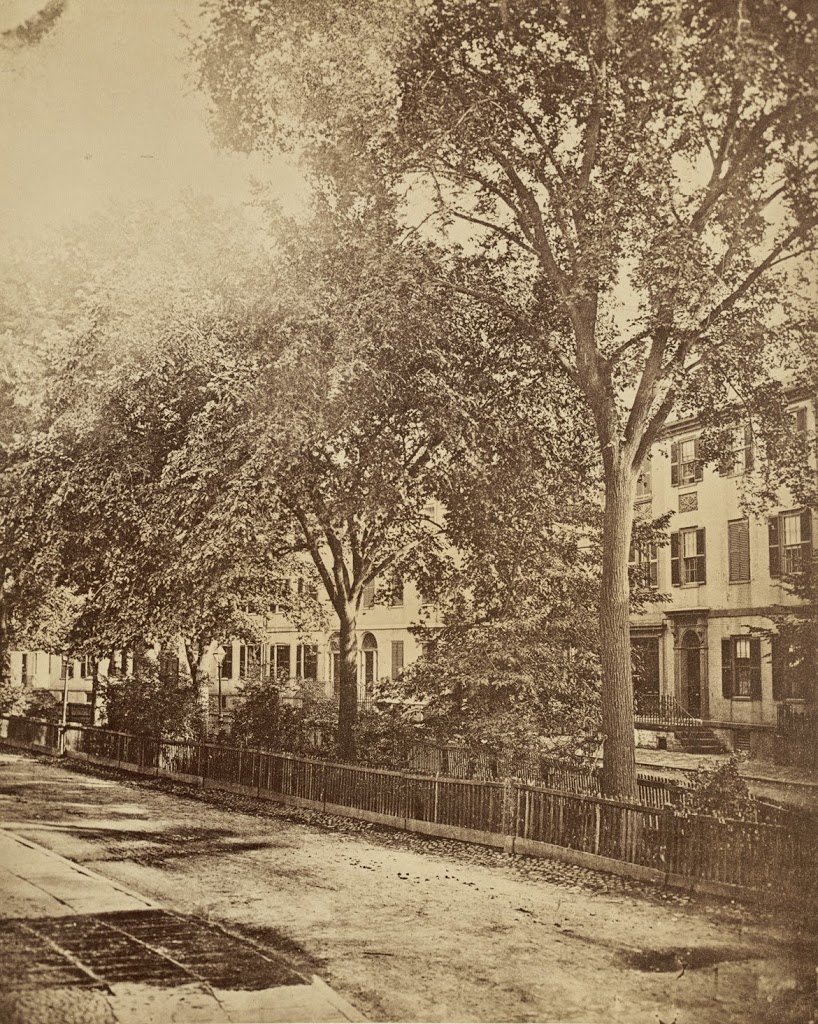 The same view down Franklin Street, between 1859 and 1872. Photo courtesy of Boston Public Library.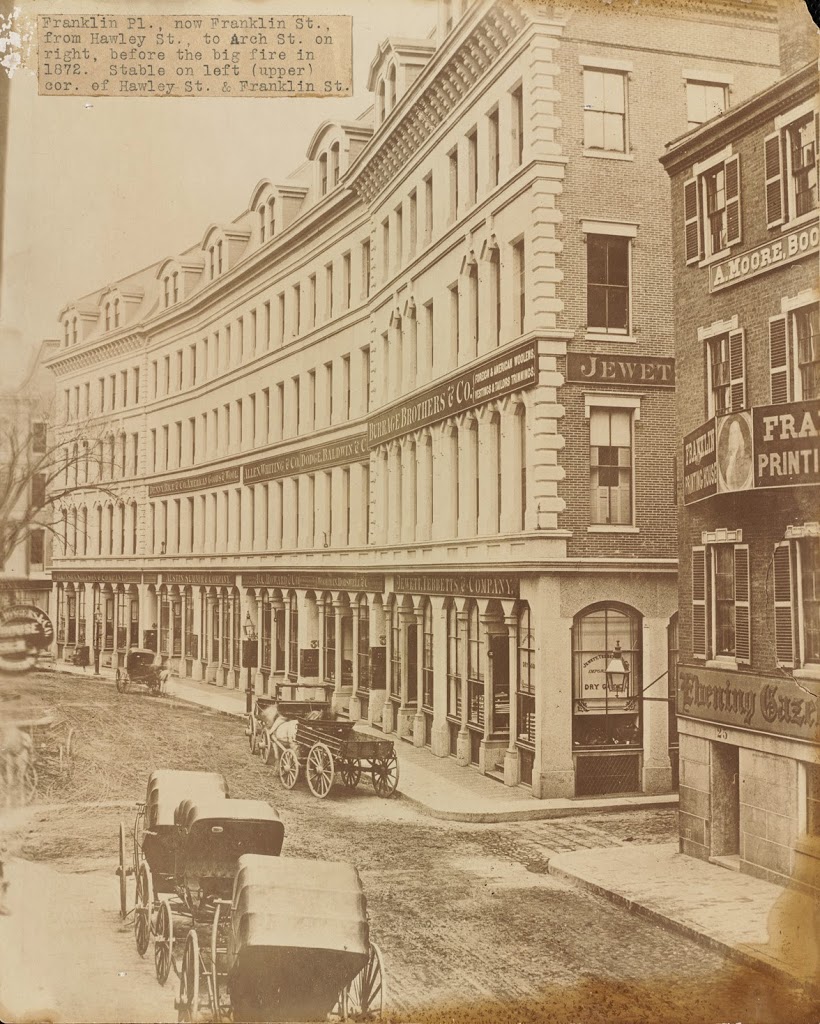 Franklin Street in 2014: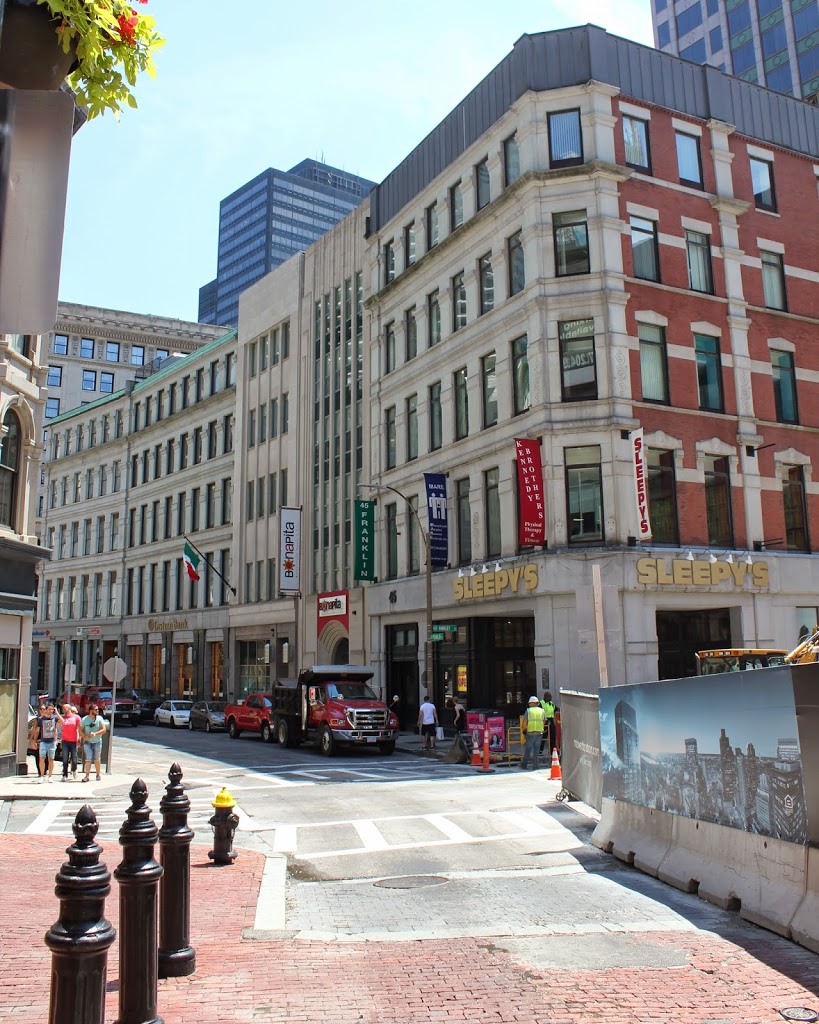 Franklin Street in Boston was originally laid out in the 1790s by noted architect Charles Bulfinch, and included row-houses on both sides of a sweeping curve, as seen in the first photo. Known as the Tontine Crescent, this was an upscale neighborhood in the first half of the 19th century, but by the 1850s the city was expanding commercially. The row-houses were demolished, and replaced with the commercial buildings in the second photo. These didn't last too long, though – they were destroyed in the Great Boston Fire of 1872. Today, it is still a major commercial center, part of the Downtown Crossing shopping district, but many of the buildings that are still standing along Franklin Street were the ones constructed in 1873 in the immediate aftermath of the fire. In addition, the street still retains its distinctive curve that was laid out over 200 years ago.